Celebrating Black History Month in New York City
There's no shortage of edifying, educating and exciting events happening in New York City this February to mark Black History Month. Here are a few recommendations from the WNYC Culture team.
Honoring W.E.B. Du Bois, at the Brooklyn Public Library Visit the Dweck Center at the BPL's Central branch throughout February to celebrate educator and activist W.E.B. Du Bois. The scholar's work and legacy will be discussed on February 6 and 13, and on February 27, scholars Horace G. Campbell and Carina Ray consider Du Bois' efforts to realize African unity. All three events start at 1:30 P.M. Free, in Brooklyn.
Celebrate Black History Month, at the Brooklyn Museum The Brooklyn Museum devotes its First Saturday events this February 6 to Black History Month. Highlights include a performance of jazz and hip-hop by the Igmar Thomas Group; the screening of the Haitian music documentary "The Other Side of the Water;" and a sign-language interpreted talk on the work of printmaker Eldzier Cortor. The museum also celebrates Black History through its top-notch collection of pieces by African-American artists, including Kehinde Wiley and Kara Walker. Admission to First Saturdays is free, in Brooklyn.
Black Brooklyn Renaissance, at the BAMcafé Live This month, the Brooklyn Arts Council closes out Black Brooklyn Renaissance, Black Arts + Culture, 1960-2010, a year-long project that celebrates art from Brooklyn's African diaspora. On February 11, drummer Talu Green performs with the Brown Memorial Baptist Church gospel group Singers with a Testimony (S.W.A.T.) and spoken-word artist Climbing Poetree. The February 12 show includes performances from tap dancer Michela Marino Lerman, Rwandan jazz soul singer Somi and dancer-choreographer Francine Ott. Free, in Brooklyn.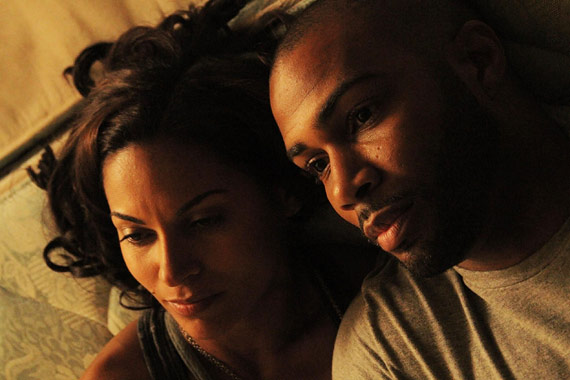 ActNow: New Voices in Black Cinema, at the Brooklyn Academy of Music BAM launches a five-day film festival beginning on February 4 that celebrates up-and-coming black filmmakers and looks back at the greats. New narrative features and documentaries like "Night Catches Us" by Melissa Anderson and Ava DuVernay's "I Will Follow" (still at right) will be presented alongside classics such as Wendell B. Harris, Jr.'s "Chameleon Street." $12 per movie, in Brooklyn.
Let's get creative!, at the Bronx Wakefield branch of the New York Public Library Parents, bring your kids to 4100 Lowerre Place on February 3 at 4 P.M. for a free arts and crafts program in honor of Black History Month. Free, in the Bronx.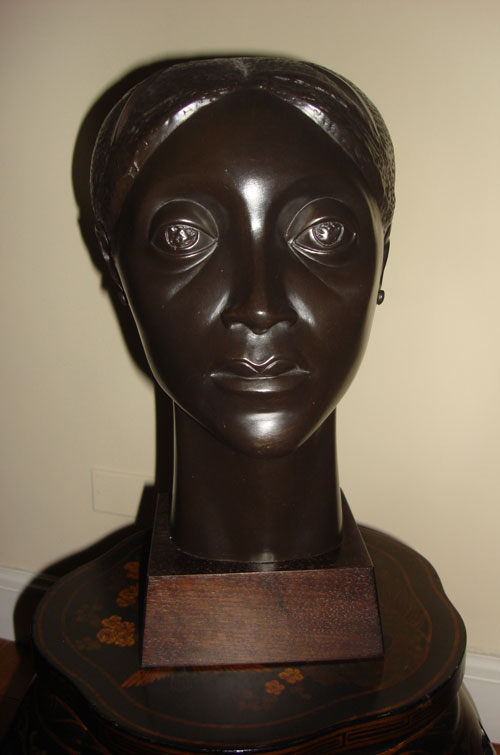 Stargazers: Elizabeth Catlett in Conversation with 21 Contemporary Artists, at the Bronx Museum The Bronx Museum celebrates Black History Month on February 6 with a new Elizabeth Catlett exhibit, a DJ set by photographer Xaviera Simmons and printmaking activities for kids. In addition to sculptures (one is pictured left), prints and drawings by Catlett, who is 95 years old, Stargazers features work by 21 other artists, including Hank Willis Thomas and Carrie Mae Weems. The two-hour event starts at 2 P.M. Free, in the Bronx.
Harlem on My Mind, at the Peninsula branch of the Queens Public Library The Xoregos Performing Company puts on a show of four short plays and songs by Duke Ellington, Fats Waller and Irving Berlin to celebrate the Harlem Renaissance on February 5. Free, in Queens.
Step Afrika!, at Flushing Town Hall On February 13, African step dance takes the Flushing Town Hall stage. After the 3:30 P.M. performance, dancers offer to teach their moves in a step workshop. $12, in Queens.
Black History Month Youth Film Series, at the Schomburg Center for Research in Black Culture From February 14 through 18, the Schomburg Center will be screening films telling the stories of Harriet Tubman, Rosa Parks and other freedom fighters. Michel Octet's film "Kirikou and the Sorceress" about the spell set on an African village closes out the week of empowering movies. Free, but registration is required, in Manhattan.
A Tribute to Paul Robeson, at the World Financial Center Winter Garden The New York Opera Society presents a concert tribute to activist and performer Paul Robeson on February 16 at 7 P.M. On the playlist are "Ol' Man River," "All Through the Night" and Mendelssohn's Elijah, among others. Free, in Manhattan.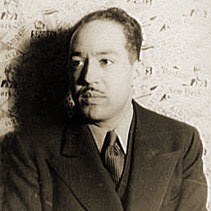 A Black History Month Birthday Celebration for Langston Hughes, at Harlem's Countee Cullen Library "The night is beautiful/So the faces of my people," wrote the legendary Langston Hughes. Although Hughes was actually born on February 1, the New York Public Library's Countee Cullen branch celebrates the birthday of the man largely considered "Harlem's poet laureate" on February 5 at 1:30 P.M., with a performance by actor Anthony Thompson Adeagbo and photographer portraitist Renaldo Davidson. Free, in Manhattan.
Historic Harlem walking tour, run by the Big Onion If you're up for a walk, give Big Onion a call to take you on a historic walking tour of Harlem. If you're lucky, the tour will take you places where W.E.B. Du Bois, Madame C.J. Walker and Malcolm X have walked. $15, in Manhattan.
What will you be doing this February to celebrate Black History Month? Please let us know by posting a comment below!
Updated 2/3/10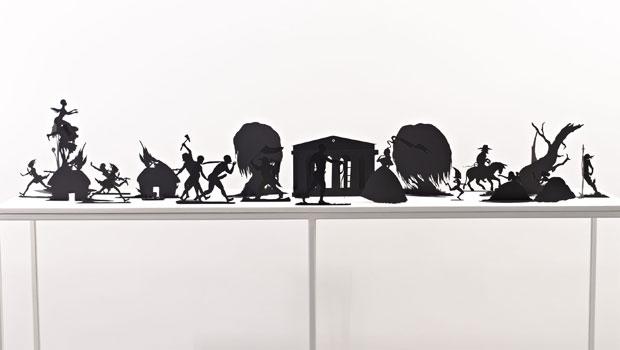 of