Amid Riots, Egyptians in New York Reach Out to Those Back Home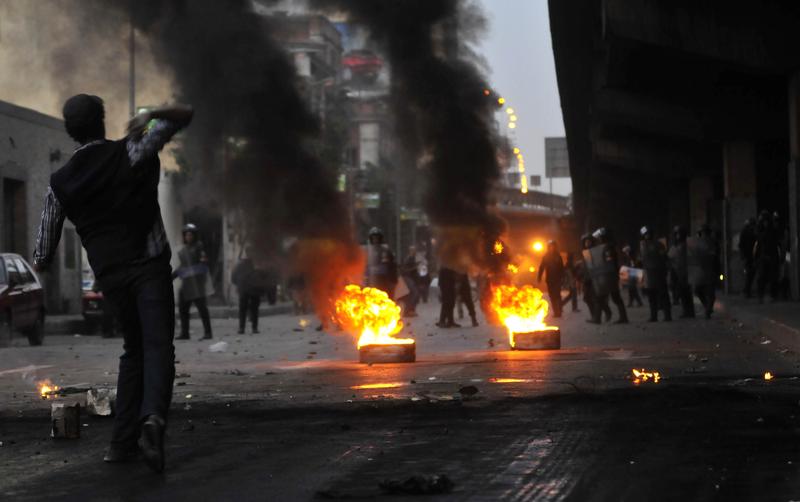 As Egypt's President Hosni Mubarak responded to protesters for the first time on Friday, Egyptians in New York applauded the thousands of demonstrators who clogged the country's street to oppose the regime and stage the largest challenge yet to the president's 30-year rule.
New Yorkers watched on Friday as President Mubarak addressed protesters for the first time in the four days since tens of thousands of demonstrators took to the streets to demand he resign. He vowed reform and asked his Cabinet to resign.
Maha Eltobgy, who grew up in the Middle East and spent a few of those years in Egypt, said she hears a new energy on the streets of Egypt she's never heard before. Eltobgy was able to actually listen in on the protests Friday when she called her friend in Cairo from New York on Friday.
"You can just hear, like, chanting very, very loudly from what ... is across a very big river, the Nile River," she said. "Some of it is, like, 'Down with Mubarak' but a lot of it is just a sense of pride, a sense of like, this is our country, and we want our country back."
Mohamad Soliman said he is concerned about the well-being of his mother and sisters in Alexandria, but he is encouraged by the demonstrators.
"We want to get rid of this dictator, honestly," Soliman said. "We want to see a change. We want to see a free Egypt. It must happen. It's coming. You're going to see it yourself."
Protesters continued to defy a nation-wide curfew despite a military crackdown. Obama roundly criticized the regime's police crackdown of protestors and threatened to reduce a $1.5 billion foreign aid program if Egypt used excessive force.
Ailsa Chang contributed reporting.