Dig In And Fill Up At The New York Chili Fest
Come in from the cold this weekend as the first-ever New York Chili Fest takes over the Chelsea Market with New York's top chili-slingers competing for the celebrated Golden Chili Mug.
Twenty-four chefs will participate in the inaugural festival, each presenting a single chili that "puts his or her best foot forward," commented Jake Dickson, the originator of the Chili Fest and owner of Dickson's Farmstand Meats. The cost to enter—$35—ensures you can eat as much chili as you can stomach. A $45 ticket will secure you all the Brooklyn Beer you'll need to wash it down.
Dickson, who opened his shop in Chelsea Market fourteen months ago, came up with the Chili Fest idea after watching his customers snap up tenderloin and prime rib, while the rest of the animal to go to waste. The problem was especially acute over the holiday season, according to Dickson, when meat consumption goes up.
"We've created an event that solves the nose-to-tail problem," commented Dickson. "Chili is a great repository—you can use different cuts, all different parts of the animal. Plus, chili is comfort food and it can be done inexpensively. The ingredients are not outrageous."
To keep prices down and spirits up, Dickson supplied each chef with 80 pounds of dry-aged, locally-raised beef from Wrighteous Organics in Schoharie, NY. "We wanted the restaurants to be thrilled to be part of this event," commented Dickson. "Let's keep it fun and inexpensive. It's our first year, so we just want to get people in the door and see what works."
Dickson has found ready competitors in his Chili Fest. "Chili is one of those great classic American dishes," said Chris Ronis of Northern Spy Food Co. who will be presenting what he called a "Texas-style" chili. "We went out and got a whole bunch of chilies. We're ready to kill it."
For a man about to enter a heated competition, Ronis was fairly forthcoming with his strategy. "We're doing an all-beef chili, no beans, and there's going to be jalapeños two ways in there—chopped fresh and pickled."
"We're going pretty intense with the heat," Ronis added. "We're going to bring it."
Doors to the NY ChiliFest 2011 will be open from 4 to 8 P.M. on Sunday, January 30.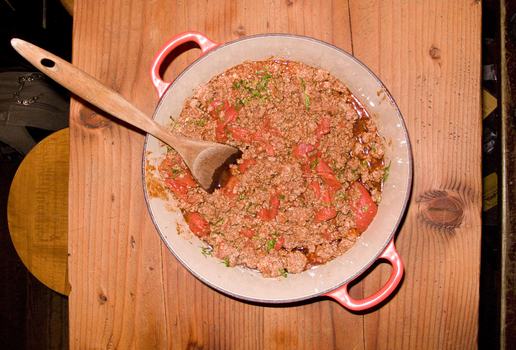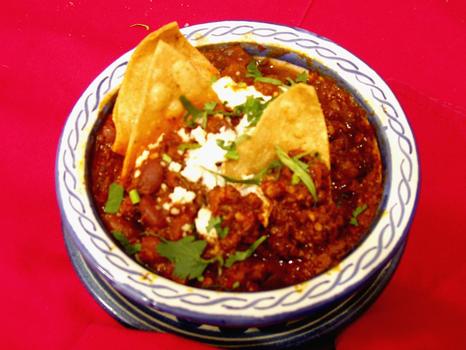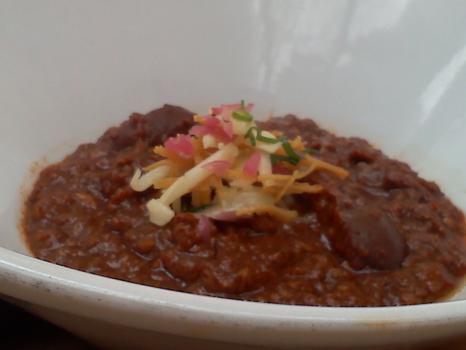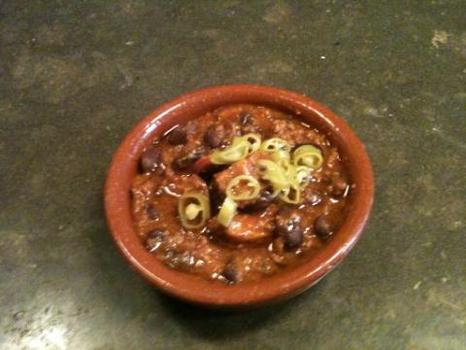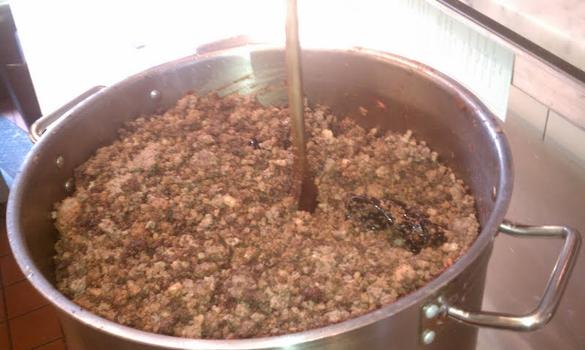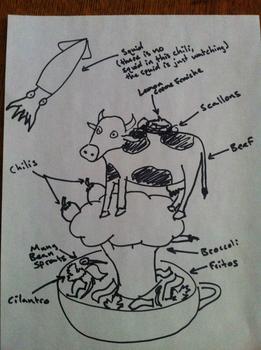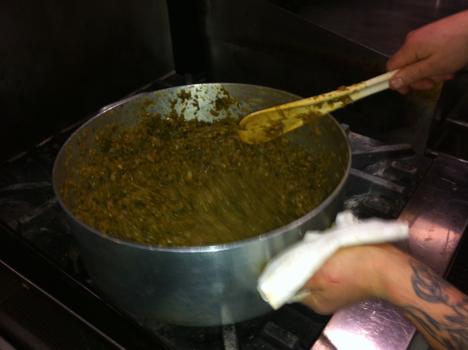 of