Snow Sculptors With a Flair for the Creative Flock to the High Line
There were rats and dinosaurs, a life size caterpillar, several octopi, the Holland Tunnel, the Empire State Building and your standard snowman at Chelsea's first High Line snowman competition on Thursday. There were 14 teams with builders ranging in ages from toddlers to professionals in their 30s.
Gabriel Willov, 31, a biologist and educator, said the dragon with icicles for teeth and Oreo cookies for eyes was the first idea for a snow creation that he had when he heard about the contest. He and his two roommates from Brooklyn helped sculpt the beast.
Giddy children stopped to stare and Willov told them the dragon comes from the "ferocious deadly trains that used to be here," which is why, he told them, the High Line was built in the first place.
High Line judges gave the builders 1-1/2 hours to work on their sculptures, offering carrots, Oreos, raisins, warm gloves and High Line pins to use as props.
Judges then did a tour of the 14 competitors' creations and graded based on creativity and innovation, structural quality and how well it fits into the High Line.
Willov and his two roommates' dragon took first place.
The second place winners, sisters Mica Yoder, 16, and younger sister, Noa, built several small snow rats, inspired by New York's infamous rodent: "We situated them by the trash can, where rats would be," Mica said.
The environment was ideal for the competition after 19 inches of fresh snow fell on the city overnight Thursday.
"We asked the gardeners not to shovel as much as they usually do," said Danya Sherman, 26, deputy director of programs and education at the High Line
The High Line hopes to make this an annual event.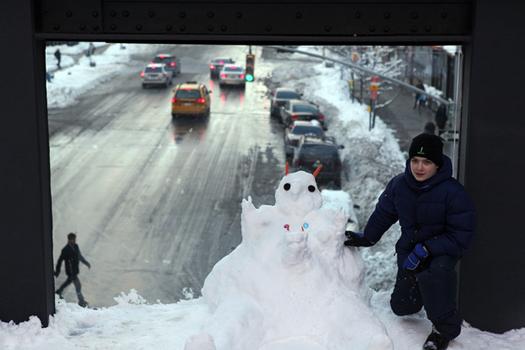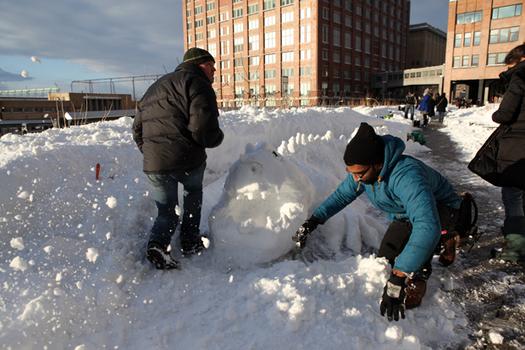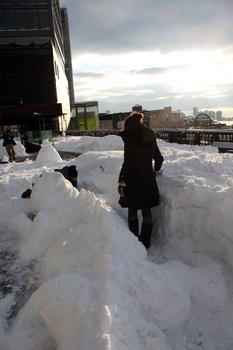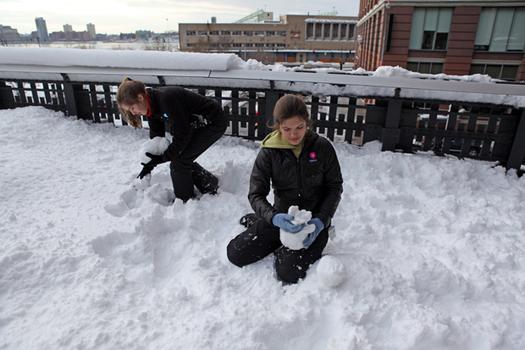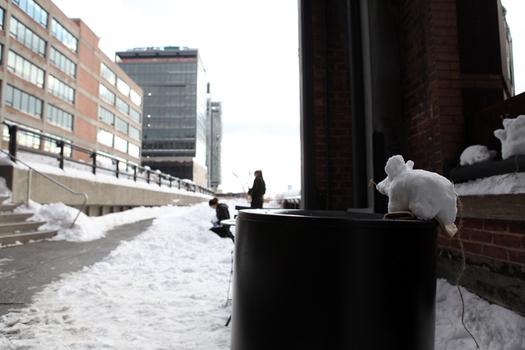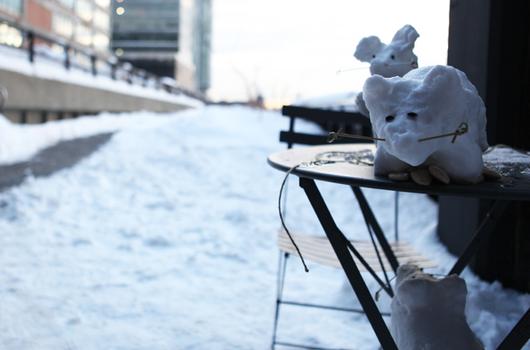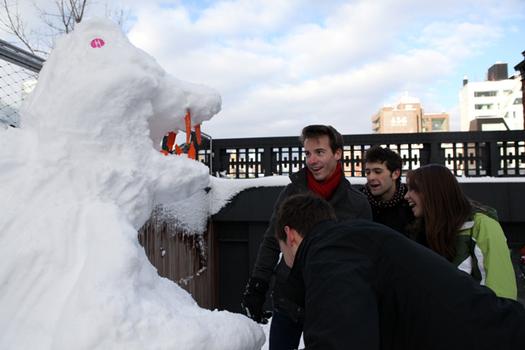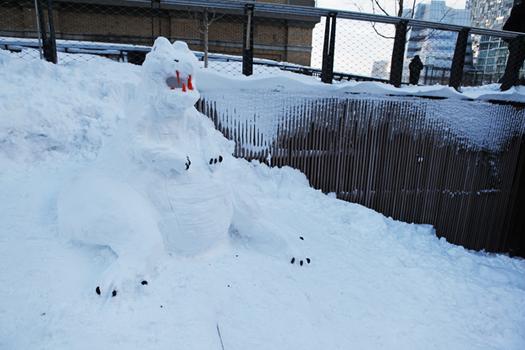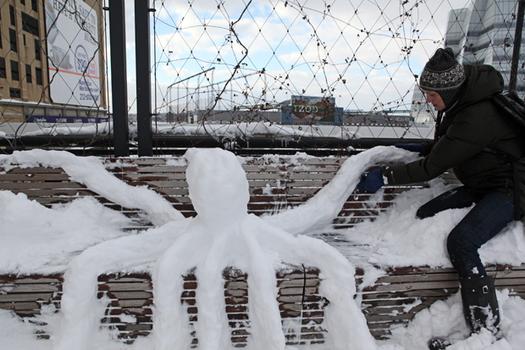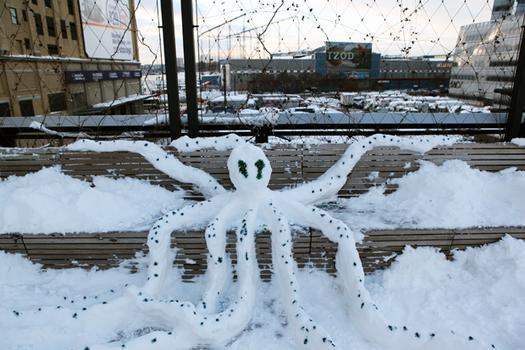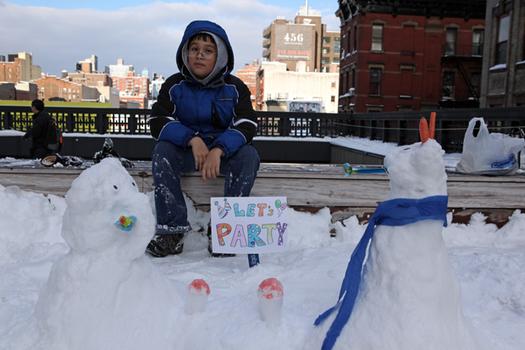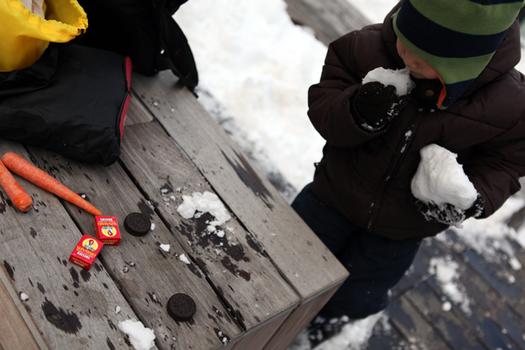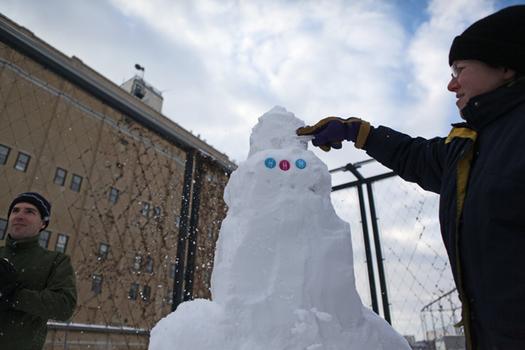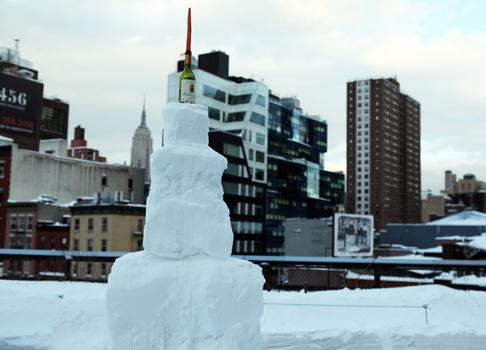 of