City's Plan to Save a Local School by Replacing It Stirs Skepticism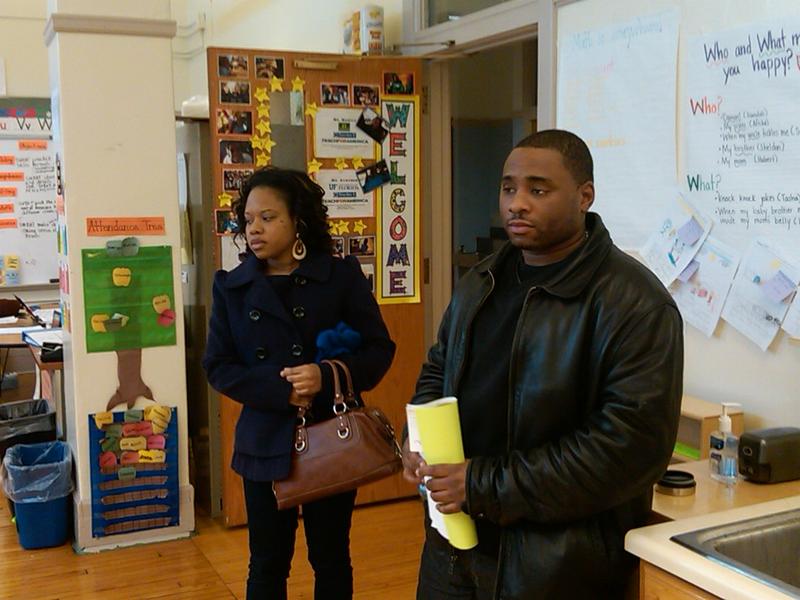 At a Brooklyn elementary school set to be phased-out by the city, parents and educators will get to weigh-in tonight about the city's plans to replace it with a charter school. But many say their cries for help about mismanagement over the years were ignored.
A hearing on the possible phase out of PS 114 will be held tonight at the Canarsie school and a vote by the Panel for Educational Policy on the elementary school and the fate of 24 others throughout the city is slated for next week. Last year, the city was blocked from phasing out and replacing 19 low-performing schools when a court found it did not provide enough community notification under law.
Some say the school had been raising red flags for sometime. The principal of PS 114 was removed by the city in 2009 after a carbon monoxide alarm went off and the school had no evacuation plan. No one was hurt. But para professional Maria Shalbinski said another kind of alarm had actually been ringing for some time.
"We complained for four years that this woman was destroying our school. And we cried we went to rallies, we took buses to Tweed," she said, referring to the Department of Education's headquarters in the Lower Manhattan Tweed Courthouse.
The Department of Education said it spent nearly a million dollars over the past three years on math and literacy coaches, along with staff development at the school. It also notes that only about a third of its students were proficient on last year's state math and reading tests. And enrollment is shrinking.
But Shalbinski and others claim the principal's mismanagement was ignored by education officials. A report that same year by the school system's Special Commissioner of Investigations found the principal committed "various financial infractions including the use of false bids."
The school also ran up a deficit of almost $180,000 under her watch, which it's now paying back partly by reducing staff. The principal is now working as an assistant principal in the Bronx. (The Special Commissioner's report urged the city not to hire her again but a Department of Education spokesman said that after reviewing her entire record it opted instead for this settlement)
Gym teacher Scott Schwarz said it all feels like too little too late.
"Why is there no accountability?" he posed. "The accountability is being left to the students, the parents and staff. It's not being left to the Chancellor. It's not being left to the mayor, the superintendents, anyone. Just us."
The city is now having a hard time convincing teacher and parents that it now has a better plan: a charter school in the same building.
Morty Ballen, founder of Explore schools, which runs two charters in Brooklyn and is planning to open a third inside PS 114, took parents from 114 on a tour of a small charter in Crown Heights, Brooklyn, from PS 114 and told them why his elementary school has two teachers for every class of 28 students.
"The reason is to get a low student-teacher ratio," he said, as they walk through a hallway with signs that urge the students to give someone a compliment.
On the tour, parents were shown how much individualized attention kindergarten students receive when half go to gym or music and the rest stay with their teachers.
"What do I mean by good readers?" asked a teacher who's working with just three students. A girl piped up: "People that read and they be good." The teacher then led them in a guided reading session where they read a picture book together.
If Explore opens a new school in PS 114, it would be the first time a charter has committed to replacing a school and taking as many of the students as it can.
Eric Stroman, whose son attends first grade at PS 114, was impressed with the charter's quiet classes.
"The children's behavior in the classroom versus them being all rowdy which you tend to see with first graders or second graders," he said, describing the difference.
But Crystal King, the Parent Association president of PS 114, was more circumspect. She grew up in Canarsie, Brooklyn, and wants to keep her local school.
"I love it there. I wouldn't want it to change," she said.
King said the situation is especially complicated because the new charter only has space for half the children of PS 114. The city plans to open a second, regular school in the building for everyone else. So there would be lottery to determine who goes where.
"The main concern is where will my child go? How will my child be enrolled? Will my child be accepted? Will it be not accepted to the school? That's the questions that they're asking," King said of the parents.
Meanwhile, teachers from PS 114 would stay on the city's payroll, but they'd have to look for new jobs in the system. They could apply to work at the charter – but they'd work a longer day, and lose their union benefits.
Maria Shalbinski, who's worked at the school for 15 years, said she's not just fighting for job security by opposing the charter. She said she wants to keep the school intact and doesn't trust Mayor Bloomberg's push for charter schools.
"It's all about money, privatizing," she said. "Every single penny that you got now you can put back into the public schools and make those schools strong and even stronger."
Ballen, the founder of Explore schools, said he understands all of those concerns. He previously taught on the Lower East Side.  
"I was in a school that was closed," he said. "And I felt that the school needed to be closed because I didn't think the kids were getting the education – and it was hard, I cared about the kids but it also sort of compelled me to start Explore. At the end of the day this is about the students. And we need to put their needs first."