On tomorrow's show, Leonard will be discussing the current state of restaurant reviewing with Adam Platt, the restaurant reviewer for New York magazine, and Raphael Brion, the national editor of the restaurant website Eater. But before we jump into the discussion, we wanted to hear your thoughts on what sources you find most useful when deciding where to eat.
Towards that end, we've decided to focus on two restaurants (for now): Del Posto, the first Italian restaurant to receive a four star review from the New York Times in decades, and Fatty 'Cue, a new-ish Asian barbeque fusion restaurant in Williamsburg. Both have been talked about and reviewed quite a bit in the past year. We've posted links to the Yelp and UrbanSpoon pages, as well as to reviews from Zagat, New York and the New York Times. Read them and tell us what you think – which review gives you the best sense of the ambiance of the place? Helps you decide what to order? And, ultimately, tells you whether or not you should go?
DEL POSTO
BONUS: Compare the Yelp reviews over time.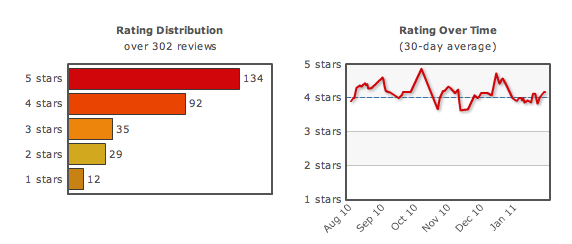 FATTY 'CUE
Yelp – Currently rates the restaurant at 3 ½ stars and says that the cost is $$$ (Expensive).
UrbanSpoon – 88% of people "like" Fatty 'Cue (slightly higher than the average at other, similar restaurants according to the site). Price is listed as $$, $10 - $20 per entre.
Zagat – Gave the restaurant 23/30 for food (very good to excellent), 16/30 for Décor (good to very good), and 18/30 for Service (good to very good). Price point was $43.
New York – Adam Platt gave the restaurant 2 stars in August. There price is listed as $$$.*
New York Times – Sam Sifton gave the restaurant 1 star in June. Price is listed as $$.
BONUS: Compare the Yelp reviews over time.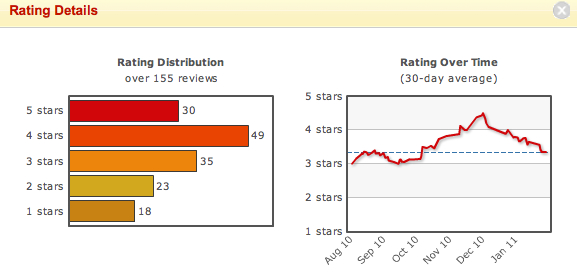 If you'd like to point out other restaurants or reviews for us to consider, let us know in the comments!
*Updated after New York Magazine contacted us to inform us of updates to their website that fixed earlier errors.