Film Festival Highlights Quirky Found Footage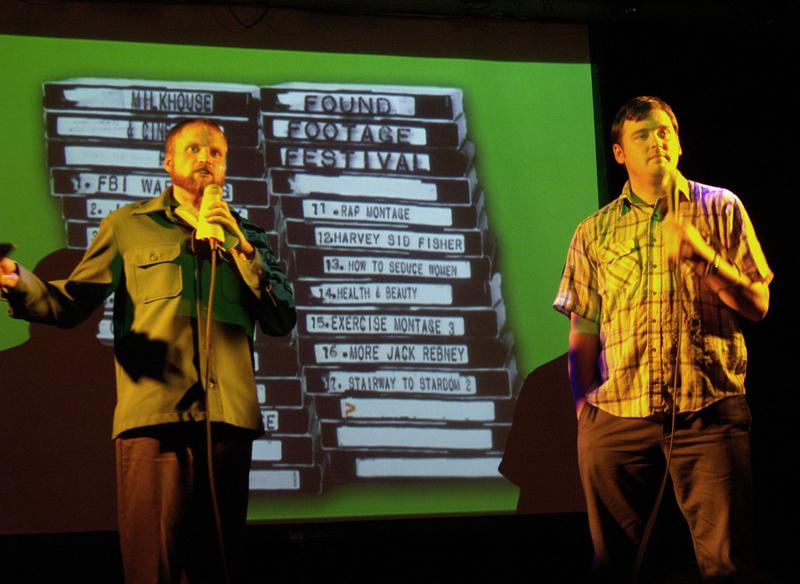 If you've ever lost track of an embarrassing home video, you could find your antics projected on the big screen this weekend. The Found Footage Festival kicks off on Friday at the Anthology Film Archives with a lineup of some of the most bizarre videos never meant to be enjoyed by an audience.
This year, the lineup includes a selection of ventriloquism how-to videos discovered in a Goodwill store in Atlantic City, several fitness videos featuring Cher and the American Gladiators, and a 25-year-old home video of a debaucherous weekend trip to Fort Lauderdale.  
The founders of the 7-year-old festival scour thrift stores and estate sales around the country for the most interesting left-behind VHS tapes. "Our favorite place to go is the Salvation Army," says festival co-founder and comedian Nick Prueher. "We go to a lot of other thrift stores like Goodwill, but the Salvation Army does not sort their stock at all, so you end up with some stuff that just shouldn't be on the shelf. We also like going to estate sales where somebody has died and they're selling off all their stuff, and we buy camcorders sometimes where the tapes are still inside, so you'll find people's home movies that way."
Prueher says that the best found footage is unintentionally funny. "We're attracted to videos that have people with a lot of ambition and very little talent," he says. "There's something uniquely American about that, and luckily a lot of those people had access to video equipment in the '80's, so there's no shortage of material. Whatever the video was trying to do, whether that's train you or help you get in shape or whatever, it has to fail in a colossal way."     
The Found Footage Festival is showing at Anthology Film Archives through Saturday. Check out a trailer below.