Who's To Blame?
Thursday, January 27, 2011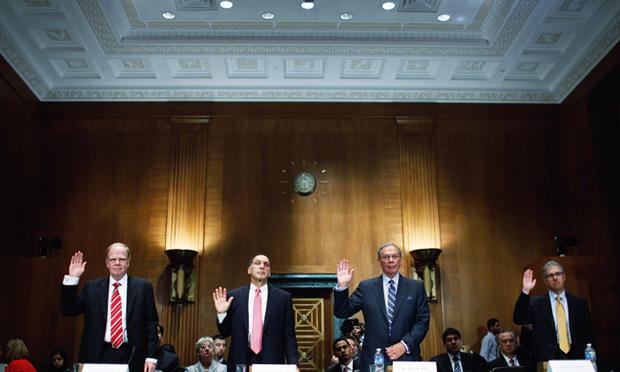 (Chip Somodevilla/Getty)
The Financial Crisis Inquiry Commission comes out with its final report this morning about how the economic crisis could have been prevented. After coverage of the report's findings, the phones will be open for your calls on whether you think the commission is holding the right people accountable. Plus: your calls on the uprising in Egypt; and Haitian writer Edwidge Danticat and her stories about Haiti one year after the earthquake.