This Week: Must-See Arts in the City
The bizarre manic mental states of George Condo at a downtown museum, vintage shots of Coney Island and graffiti-meets-collage works in Chelsea. Not to mention all kinds of participatory art in Queens. Apart from the snow, it's a good week to be in New York. Here are our picks for a few must-sees.
George Condo: Mental States, at the New Museum of Contemporary Art, in SoHo. The curators for this tidy, well-organized exhibit—Ralph Rugoff and Laura Hoptman—have done the impossible: they've made the New Museum's infamously frigid galleries a warm and inviting place to see art. On the fourth floor, they've hung Condo's goofier works (think Ralph Steadman meets Diego Velazquez) in the salon-style, papering one over-sized wall with his paintings, top to bottom, and highlighting them with dramatic lighting. On the third floor, they've broken up the museum's storage warehouse feel with some well-placed temporary walls that showcase Condo's later abstract works—some of which represent the most intriguing pieces of the show. (The man knows how to layer.) For an '80s painter who is now coming back into his own in the United States—he painted the cover of Kanye West's latest album (and West attended his opening on Tuesday)—this survey represents an opportunity to examine the artist's many unusual mental states. Recommended. Through May 15, in Manhattan.
Nickel Empire: Coney Island Photographs 1889-1948, at Schroeder Romero & Shredder, in Chelsea. If there's one thing that turns me into a terrific nostalgic, it's vintage photography of Coney Island, New York's fabled seaside playground. (Is it possible to consider yourself a New Yorker without enduring the creaky terror of the Cyclone?) For this show, the gallery has gathered more than half a century's worth of photographs depicting the area and its many machines by photographers both anonymous and known. Intriguingly, they have also included the burnt remnants of a wood horse from Steplechase Park. While you're there, be sure to pop into the gallery's other exhibit: Eric Heists's Monuments, in which the artist examines sites where humans have fallen victim to great forces—both man-induced and natural. Opens Thursday at 6 P.M., in Manhattan.
Arturo Herrera, at Sikkema Jenkins & Co., in Chelsea. This Venezuelan-born artist creates abstract works that channel a graffiti impulse with pieces that begin as layered collages. Expect a show that takes apart and reassembles elements of popular culture—from graffiti lines to bits of animation. To see the artist discuss his process, logon to Art21, and fast forward to minute 26. Saturday, in Manhattan.
Jo Ellen Van Ouwerkerk, Curious Sanctuary, at Woodward Gallery, on the Lower East Side. Quirky vintage-style portraiture meets surreal, downright medieval landscapes, at the solo show for this NYC- and Arizona-based artist. Opens Saturday at 6 P.M, in Manhattan.
The Talent Show, at PS1, in Long Island City. Reality shows. Blogs. Flickr feeds. And YouTube. The Internet has resulted in a culture in which everyone is invited to perform. Interestingly, a number of artists working the 1960s and '70s seemed to foretell exactly this type of behavior—from Andy Warhol, renowned for his screen tests, to Adrian Piper, who invited MoMA museum-goers in 1970 to fill a book on a pedestal with their thoughts. (The pages are on display.) A lot of the pieces in this show are participatory as well (you can stand on a box or inhabit a spotlight). And all of it provides an interesting juxtaposition to the much-hyped Laurel Nakadate show upstairs, which takes the me-me-me phenomenon of making art to teeth-gritting, self-indulgent extremes. Through April 4, in Queens.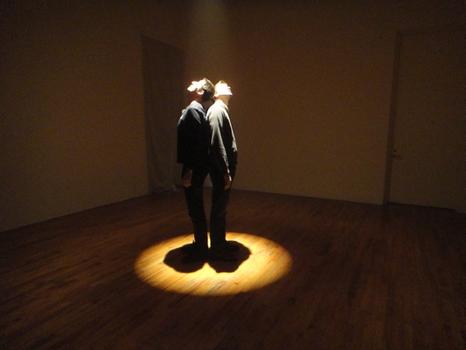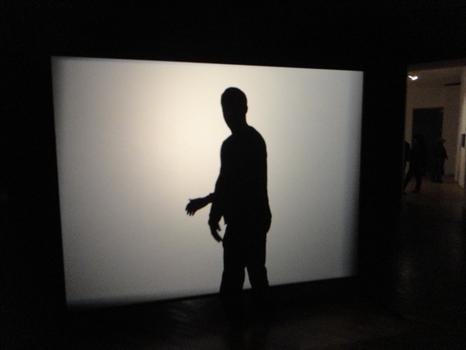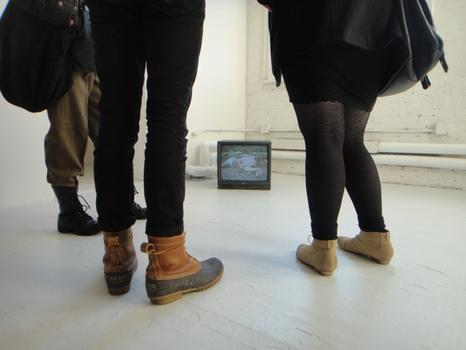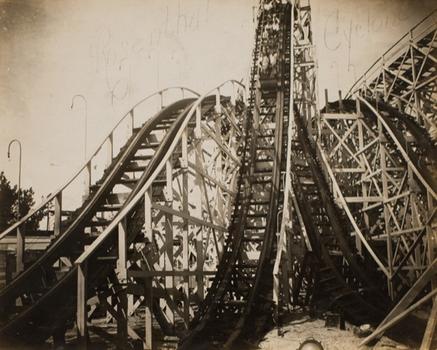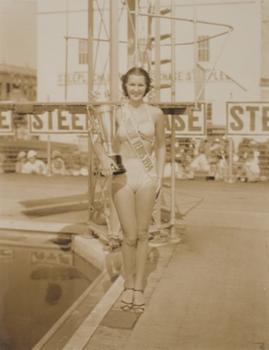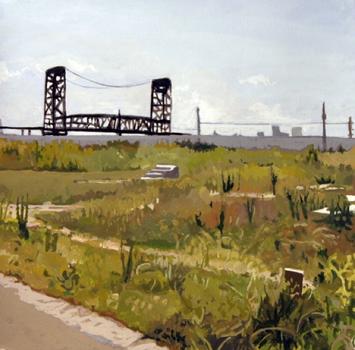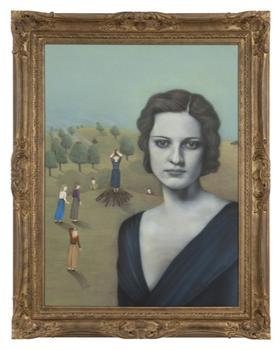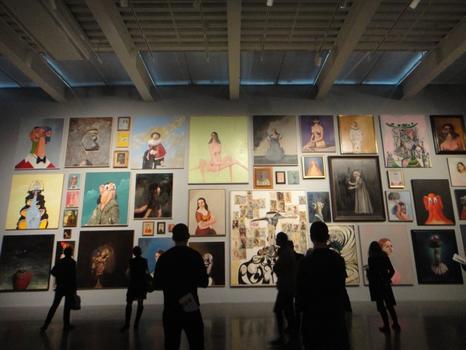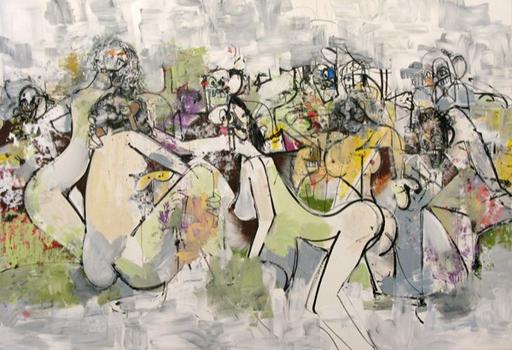 of