History Museum Puts Spotlight on Tibetan Tangkas, Meditation
The American Museum of Natural History (AMNH) is taking some time for meditation. On Tuesday, the museum invited the public to meditation sessions guided by Buddhist monks to celebrate its "Body and Spirit" exhibit of historical Tibetan medicine paintings.
The paintings on view, called tangkas, illustrate the holistic history of Buddhist medicine. In them, the heart represents a lotus flower or the lower intestine is an ocean. The depictions go back as far as the 6th century B.C.,  but anyone who remembers the medicinal "humors" from history class will recognize some of the same themes in the 16th century Tibetan works.
"We think of it in the Buddhist terms that body and spirit are the same," the show's curator Laila Williamson said. "In Tibetan medical knowledge, there must be a balance between the bodily and spiritual aspects of a human being before the person can be continuously in good health or recover from ill health," she added.
Aside from improving health with meditation, the museum will also host lectures where neuroscientists will discuss research connected to an exhibit in another wing of the museum, "Brain: The Inside Story." Dr. Richard J. Davidson of the University of Wisconsin will talk to audiences about the positive effects of meditation on the brain, a subject that was also the topic of a study released this week conducted by Harvard-affiliated scientists at Massachusetts General Hospital. Brain-friendly meditation and talks will continue through Sunday.
Professor Robert Barnett, director of Columbia University's Modern Tibetan Studies Program, says that the ancient practice of meditation is becoming decidedly more modern. "These kinds of meditation are getting to be accepted more and more by doctors in the west as ways of treating illness," he said. "This is all part of the same general increase in interest in these traditions—not just as religious practices, but in practical ways of helping western people."
"Body and Spirit" is on view through July 17.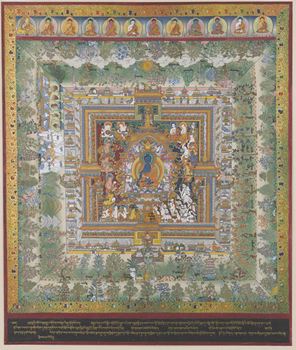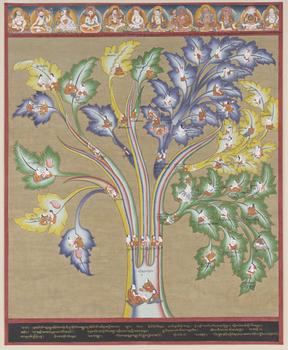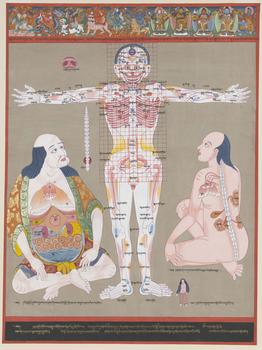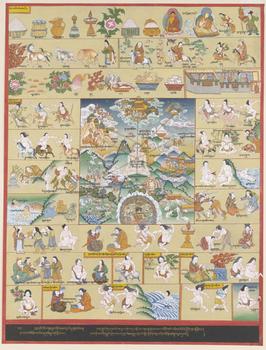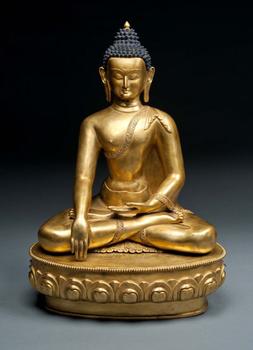 of