Chinese Lunar New Year Hops into Town
With the coming Chinese New Year on Thursday, February 3, say goodbye to the Year of the Tiger and usher in the Year of the Rabbit. According to Chinese tradition, the Rabbit will bring a time of reflection and introspection, an opportunity to catch your breath and calm your nerves. While cultures across Asia have their own New Year celebrations, the Chinese ring theirs in this week with festive parades, traditional dances, and the auspicious chow down on dumplings. You can get in on the celebrating by taking your pick from any one of our top choices for ringing in the Chinese Lunar New Year here in New York.
Chinese New Year's Day Firecracker Ceremony and Cultural Festival Blasting off a round of firecrackers is the traditional way to usher in the Chinese Lunar New Year and ward off evil spirits, but a D.I.Y. approach is not hugely popular among city officials. Join in the fun of this city-sanctioned firecracker ceremony from 11 A.M. to 3:30 P.M. on Thursday, February 3 at Roosevelt Park. It couples colorful blasts with all-day performances by traditional and contemporary Asian-American singers and dancers. Plus, a dozen lion, dragon and unicorn dance troupes will lead the parade. In Manhattan.
Lunar New Year Celebration at Turntables on the Hudson On Friday, February 4, welcome the Year of the Rabbit with some serious bass as Turntables on the Hudson presents its 10th Annual Lunar New Year Celebration, featuring DJ Raeo and Resident DJ Nickodemus, together with Bonobo of Ninja Tunes. Free admission before 12 A.M. with message to RSVP@Turntablesonthehudson.com & $10 after, $20 if not on the RSVP list. Doors open at 10 P.M. In Manhattan.
Lunar New Year Festival at the Metropolitan Museum From Friday, February 4 to Sunday, February 6, the Met celebrates the Year of the Rabbit. Events include ribbon dances and face painting presented by the New York Chinese Cultural Center at the Arthur M. Sackler Gallery, as well as a youth orchestra playing traditional Chinese instruments. On Saturday, Chinese Theater Works performs its take on Little Red Riding Hood, Peking opera-style. This month, the museum has also unveiled a sumptuous new exhibition from Beijing's Forbidden City. The collection, created for the Qianlong Emperor of the 18th century, features paintings, decorative works, architectural designs and religious icons, all rendered in spare-no-expense materials. All programs are free with museum admission, with the exception of the two Peking Opera performances of Little Red Riding Hood ($15). In Manhattan.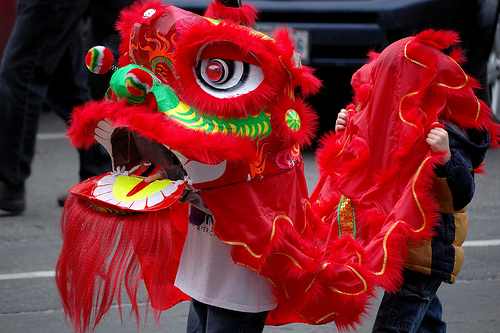 "Nixon in China" at the Metropolitan Opera From Saturday, February 5 to Saturday, February 19, the Metropolitan Opera presents five performances of "Nixon in China" featuring celebrated American composer John Adams leading the first opera he ever wrote. Tickets start at $25. If you really want to splurge, the nearby restaurant Shun Lee offers two versions of the famous 1972 Nixon-Zhou banquet for the month of February. Meals range from $85 to $100 per person. In Manhattan.
The 12th Annual Chinatown Lunar New Year Parade & Festival in Manhattan Manhattan's annual Chinese New Year's parade featuring floats, marching bands, traditional lion and dragon dances, Asian musicians, acrobats and processions by local organizations will take place on Sunday, February 6 from 11:30 A.M. to 4 P.M. The parade starts at Mott Street and winds its way through Manhattan's Chinatown. At 3 P.M., performers will take up the charge at an outdoor cultural festival on Bayard Street, which features musicians, dancers and martial artists. This year, the L.G.B.T.Q. group Lunar New Year for All joins the parade for the first time. After marching, they'll be celebrating with dim sum at the Jing Fong Golden Harvest Restaurant. In Manhattan.
Brooklyn's Lunar New Year Parade The Brooklyn Chinese-American Association kicks off its annual Lunar New Year parade at 11 A.M. on Sunday, February 6. Running the length of 8th Avenue from 50th to 60th St, the parade features boisterous lion dancing, traditional performances, martial arts demonstrations and popular, locally-made floats. Look out for the children's stage, where your little ones can get in on the act. In Brooklyn.
Chinese New Year Performances at the Snug Harbor Cultural Center in Staten Island On Sunday, February 6, the New York Chinese Cultural Center offers an afternoon of colorful, traditional folk dances in honor of the New Year. The show begins at 2 P.M. at the Snug Harbor Cultural Center and Botanical Garden, Veterans Memorial Hall. $10 for adults and $8 for students, seniors and kids 16 and under. In Staten Island.
Celebrate the Year of the Rabbit! at the China Institute Steep yourself in tradition at the China Institute's New Year's festivities on Sunday, February 6, including the classic lion dance. While lion dance traditions vary across China, most broadly agree that to spot the lion dance during Lunar festivities heralds an auspicious, fortune-bearing start to the New Year. The lion free-of-charge dance will be held from 11 A.M. to 12 P.M. on East 65th Street, outside the China Institute. Then, step inside the institute for a dumpling-making workshop and a lion mask-making workshop. Purchase a ticket to one workshop, good for one adult and one child, for $40, or go for both workshops for $70 (one adult and one child). (Click the 'New Years' button on the China Institute page for more.) In Manhattan.
The Queens Lunar New Year Parade On Saturday, February 12, beginning at 11 A.M., Flushing lights up its annual Lunar New Year celebrations, complete with twirling lines of dragon dancers, auspicious steel drums, and the festive bang of confetti shooters. The route begins at Union St and 39th Avenue and wraps up at Main St and 39th Avenue. Later in the day, stop by Queens Crossing Mall where Chinese performers will congregate, and traditional Lunar bites will be on hand. In Queens.
Lunar New Year Dance Sampler at the Flushing Town Hall On Saturday, February 12 at 1 P.M., take a spin around a variety of Asian New Year's traditions at a showcase of free performances by artists from Korea, India, Thailand, Taiwan and China. Presented by the New York Institute of Culture and the Arts and curated by Dr. Hsing Lih Chou. In Queens.
Explore Chinatown: Food and Culture Walking Tour by Foods of New York Each Monday at noon, sharpen your chopsticks for a guided culinary tour of Manhattan's Chinatown. Dig into the neighborhood's best dishes coupled with a discussion of its distinctive history and culture. The three-hour culinary tour will include introductions to traditional etiquette and preparation techniques, as well as plenty of food at local specialty shops and tea houses. Tours cost $65. In Manhattan.
P.S. You can celebrate the Year of the Rabbit indefinitely with the new U.S. Post Office "Year of the Rabbit" stamps. The U.S.P.S. Lunar series runs through 2019. Or check out our slideshow below of revelers celebrating around the world. Also, please let us know what you will be doing for Chinese Lunar New Year by posting a comment below.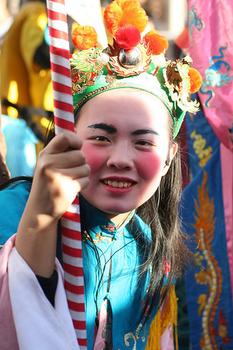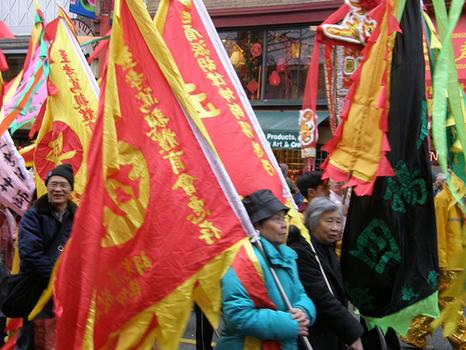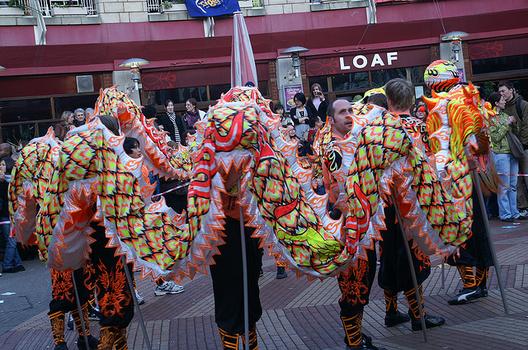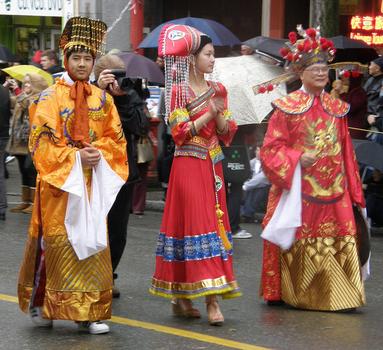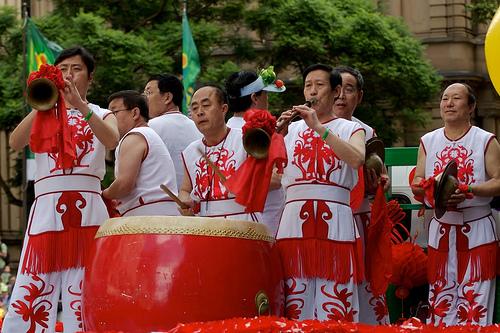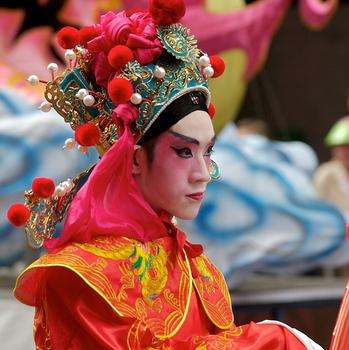 of