On Site | An Inside Look at One World Trade Center
THIS WEEK: Frigid temperatures settled over the city but work at One World Trade Center steamed on. Workers, stuffing hand warmers into their gloves and boots, said the frigid temperatures somewhat slowed down progress but more than 52 floors have been completed and steel is up to the 56th floor.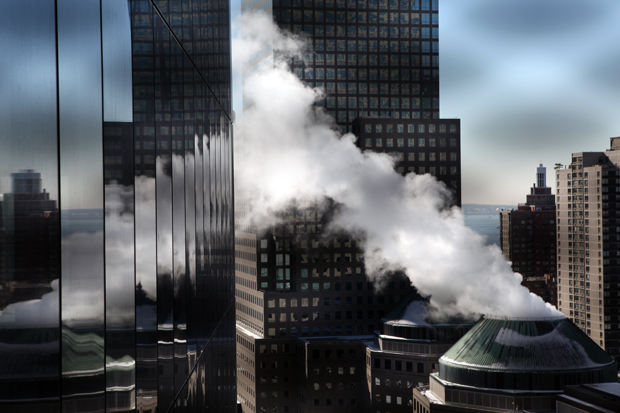 Glass installed on the 24th floor reflects a clear cold morning.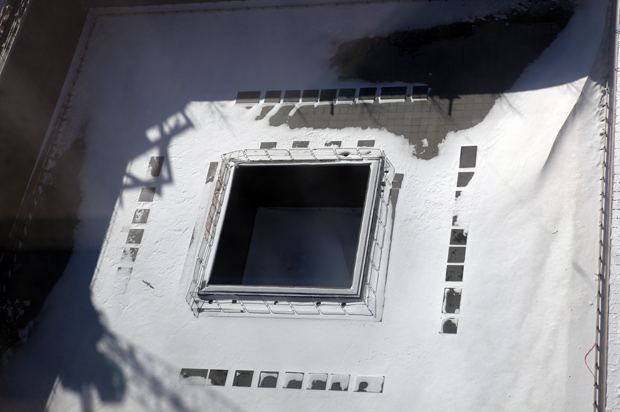 The North Memorial Pool is dormant for the winter.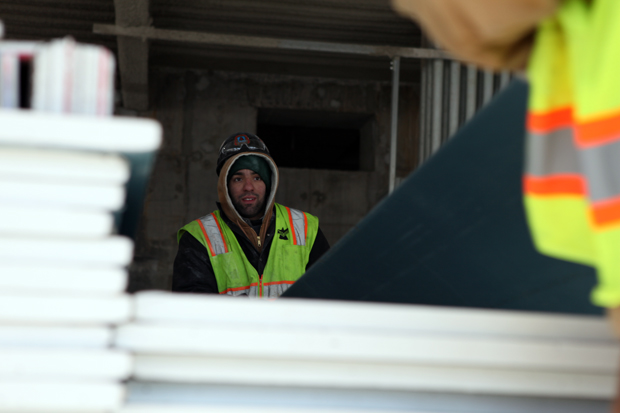 Workers stacking elevator shaft insulation on the 24th floor. This floor has windows installed, but there is still a strong draft and frigid temperatures.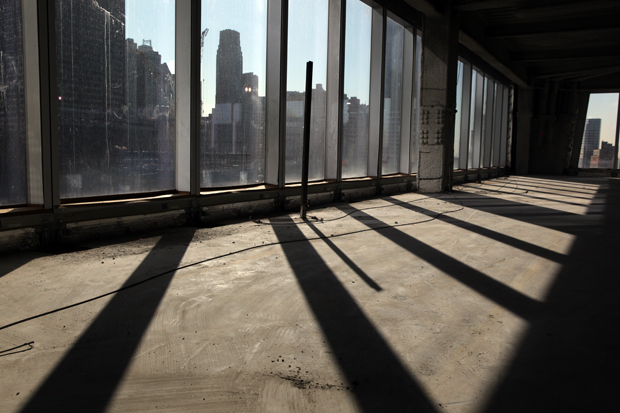 The 24th floor has windows, and an elevator shaft with stairs and a railing.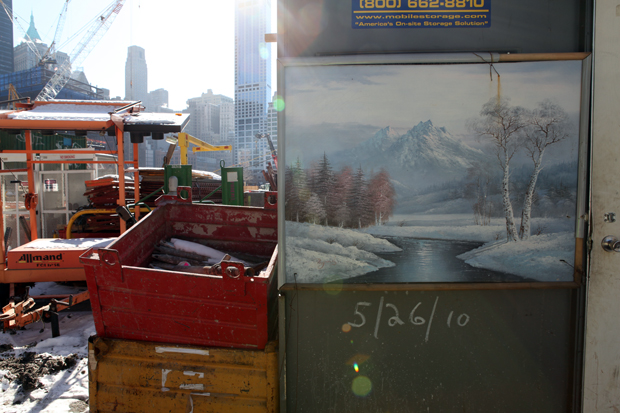 A pastoral painting is affixed to the side of a construction trailer. Unfortunately, no one on site could explain its origins.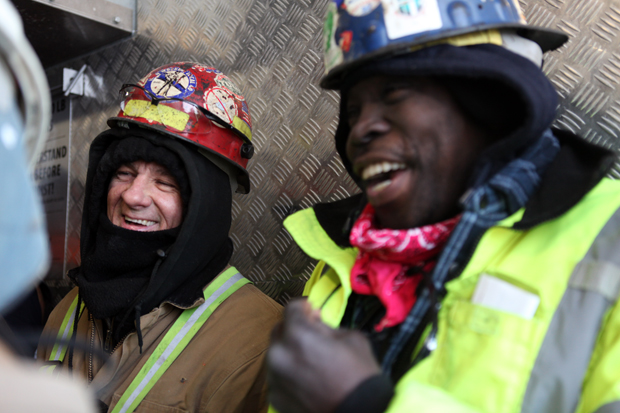 Steel has reached the 56th floor and with a limited number of elevators, workers are often stuck on various floors, banging on the steel shaft, hoping to get the operator's attention. As a result, workers are often stranded on floors for long periods of time, and workers say the elevators are more and more crowded.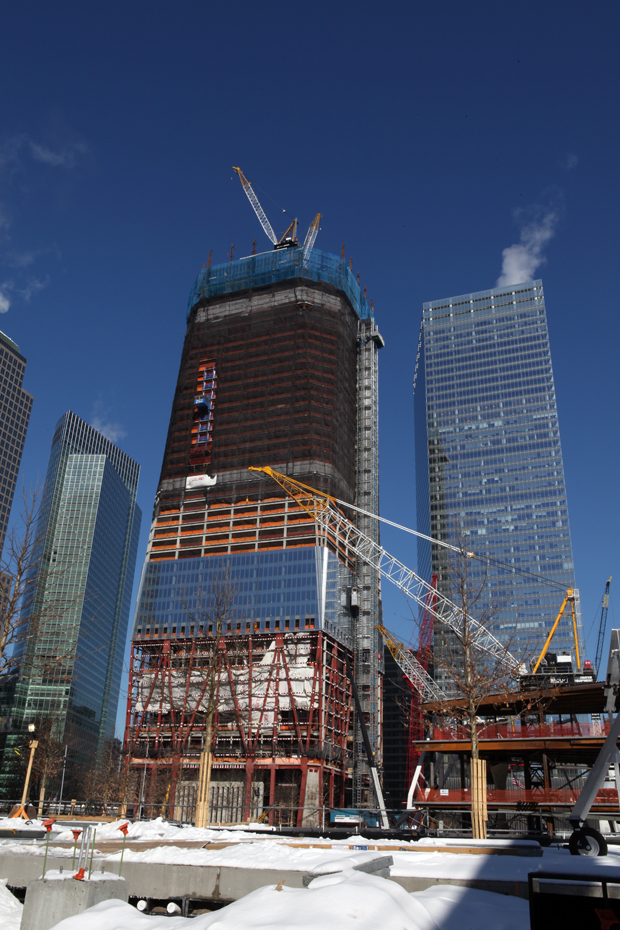 Steel has reached the 56th floor and work at the Memorial Pools has slowed down.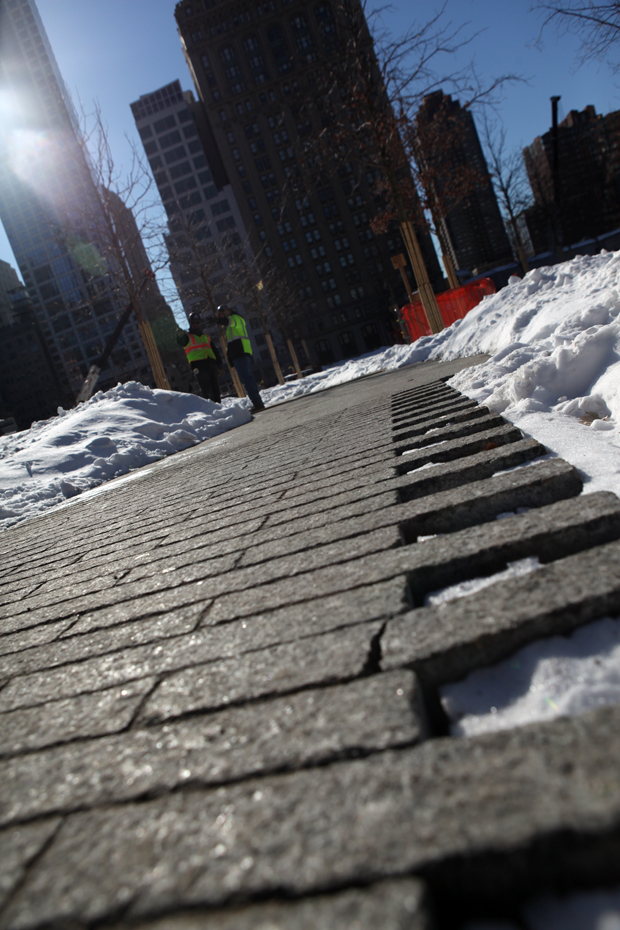 The September 11 Memorial stone walkway is being sculpted into shape in time for the 10th anniversary.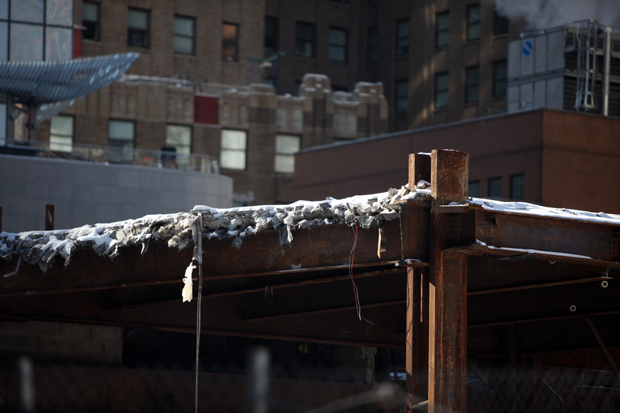 The Deutsche Bank Building demolition is nearly complete.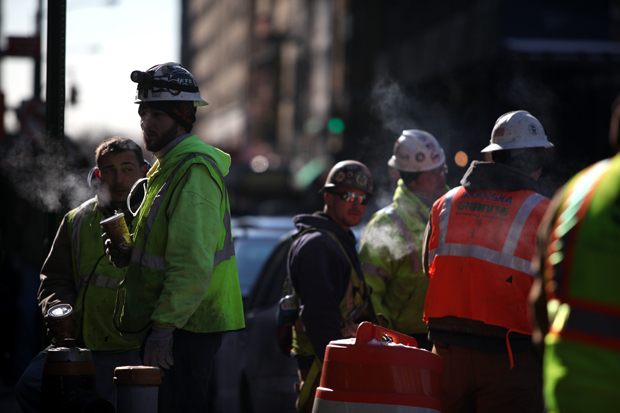 Workers on a lunch break.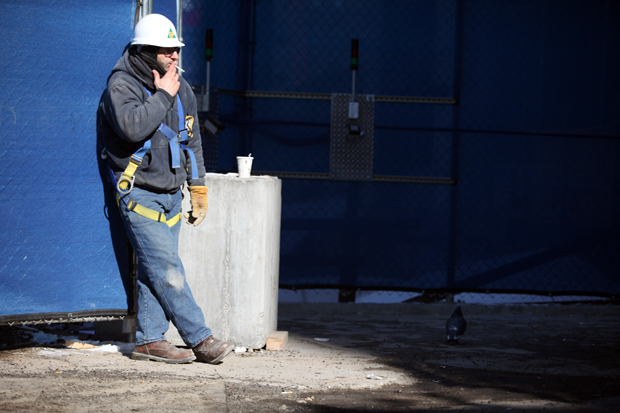 A carpenter on his lunch break. He says his boots and gloves are stuffed with hand warmers.