Ex-Guantanamo Detainee Sentenced to Life in Prison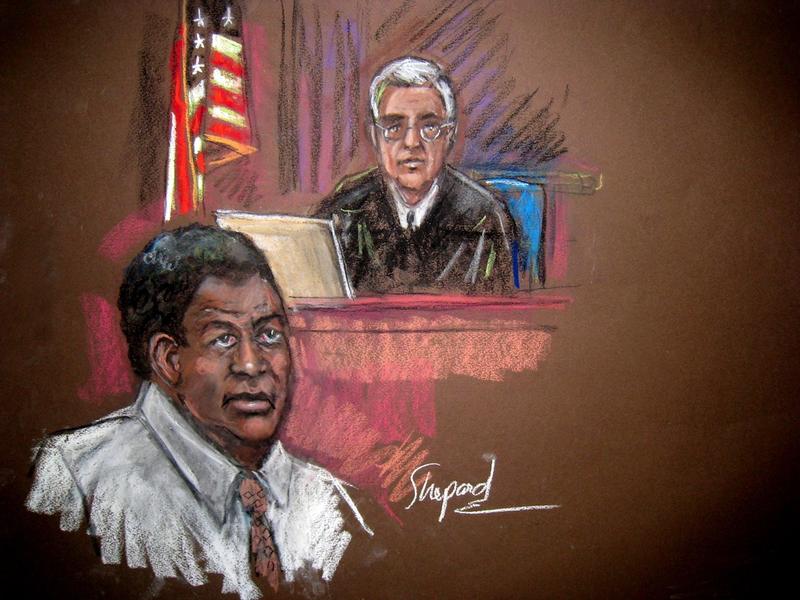 The first Guantanamo detainee to have a U.S. civilian trial was sentenced to life in prison by a judge in federal court in Manhattan Tuesday.
Ahmed Ghailani, 36, was convicted last year of conspiring to destroy government buildings in the deadly al-Qaeda attack on U.S. embassies in Africa. He was acquitted of 224 counts of murder and other charged linked to the 1998 bombings.
"This crime was so horrible," U.S. District Judge Lewis Kaplan said Tuesday. "It was a cold-blooded killing and maiming of innocent people on an enormous scale. It wrecked the lives of thousands more ... who had their lives changed forever. The purpose of the crime was to create terror by causing death and destruction on a scale that was hard to imagine in 1998 when it occurred."
Ghailani, who is Tanzanian, was allegedly a bodyguard for Osama bin Laden and a document forger for al-Qaeda. He spent two years in secret CIA prisons, known as "black sites," where his lawyers say he was tortured.
Throughout the course of the trial, his attorneys attempted to paint Ghailani as an "immature, trusting and naive" adult with child-like tendencies who preferred playing with kids and watching cartoons to other activities. They argued he was a pawn duped into helping the plotters carry out their deadly scheme, claiming Ghailani thought he was "running errands" for his pals.
But federal prosecutors, during opening arguments last October, claimed Ghailani played a key role in the attacks that killed 224 people, including a dozen Americans, at embassies in Kenya and Tanzania. 
"The defendant did all of this because he and his accomplices were dedicated to al Qaeda's overriding goal: killing Americans," Assistant U.S. Attorney Nicholas Lewin said. "Other people did the talking, but these men did the doing."
Prosecutors argued Ghailani helped buy the Nissan refrigerator truck and oxygen and acetylene tanks used in the bombing.
Ghailani, who has been in custody since 2004, was held at Guantanamo from 2006 to 2009 until he faced trial in the U.S. Four men were convicted in 2001 during the first trial dealing with the 1998 bombings. They were sentenced to life in prison.
Ailsa Chang contributed reporting.