It's not every day I attend an art fair decked out in my $1.99 supermarket bedroom slippers. But it's not every day that an art fair takes place exclusively online. This past weekend, the VIP Art Fair, which stands for Viewing in Private, kicked off the first ever virtual art fair, which means everything (the viewing and the buying) takes place exclusively online.
The brainchild of Chelsea gallerist James Cohan and his partner Jane Cohan, as well as Web entrepreneurs Jonas and Alessandra Almgren (who run the art and auction site oneartworld.com), VIP avoids the inconvenience of having to NetJet to one of the countless contemporary art fairs now held in major cities around the globe. Instead, you and your pyjamas can park themselves in front of the computer to ogle available merchandise from a top-shelf line-up of galleries (including highbrow spots like Zwirner and Gagosian) and haggle with art dealers over instant message.
Certainly, it's the convenience that makes the idea tops (and the fact that at no point did I have to pay $4 for a Coke). In between reading the Sunday Times, playing Plants vs. Zombies and stuffing my face with wild boar chops at Tulsi, I could log on to see what galleries in London, Mexico City and Tokyo had available for purchase. (It's free to browse the site, but serious buyers have to pony up a $100 fee to be able to instant message with art dealers.) For art buyers and aficionados in far-flung regions, it couldn't be easier. For dealers, who didn't have to burn tons of fossil fuel to ship gigantic installations around the world there is a serious cost benefit involved—starting with the savings in booth rental fees, which can be $20,000-plus at a major fair. (VIP, by comparison, starts at $5,000.)
But none of this means that there aren't some issues with the format. At the top of the list: it's impossible to truly appreciate a piece of art online. The two-dimensional Web robs a vital layer from pieces that are textured and/or three-dimensional. And while the site provided the shadow of a human figure to provide a sense of scale, it's certainly a vastly different experience to see a work that is 800 pixels wide versus one that checks in at eight feet. Likewise, it's impossible to rotate images of the works. (Making me think that who ever designed the VIP interface should have a look at the fashion site Bluefly, which allows potential buyers to see front, back and side views—some with video.)
Most significantly, the fair's organizers are clearly still figuring out all the tech. On Saturday, when VIP launched, the Web site ground to a halt as people logged on to admire bandwidth-guzzling images. By the middle of the day on Sunday, they'd had more than 3 million views. As of Monday afternoon, a message on the site's home page still warned of slower than normal response rates. One Chelsea dealer told me that there had been serious hiccups with the instant messaging software (it didn't always work) and that changes to inventory got lost in the ether. In addition, aspects of the Web site's design (such as the outsized reliance on Flash) made navigation unwieldy. Naturally, these kinks are not surprising for a first-time online venture. And, over time, my guess is that they will likely be improved.
My biggest concern, however, had to do with an element that a Web site just can't deliver. I missed the crazy human element that art fairs manage to bring together: ladies-who-lunch in too-tight clothing. Guys with facelifts talking about the size of their Warhols. Bald transvestites in frilly pink dresses. People who say 'dahling' and kiss each other on the cheek 17 times. The bummer about an online fair is that it reduces art to an Amazon.com transaction. This is inevitable, of course. But for those of us who like to observe the bizarre anthropology of the art industry, it's hard not to feel that something has been lost.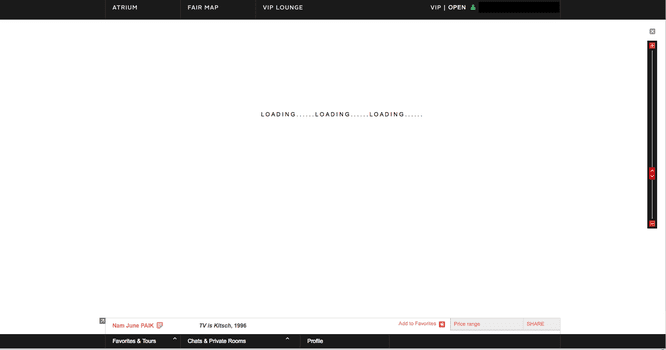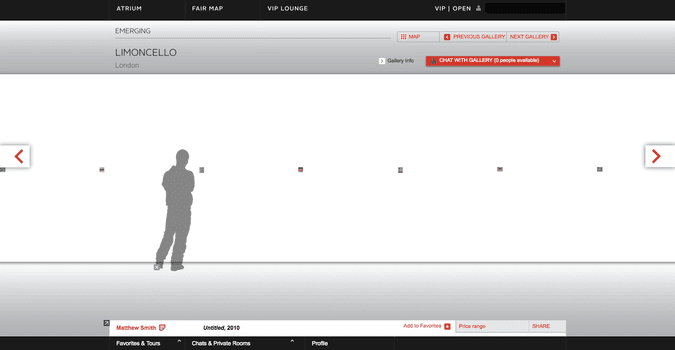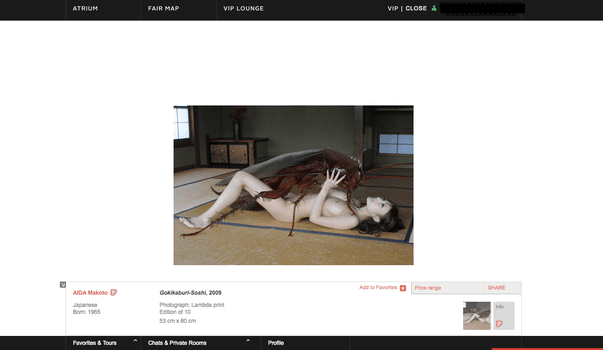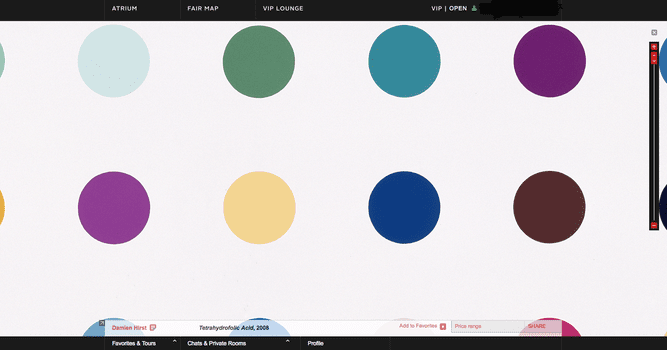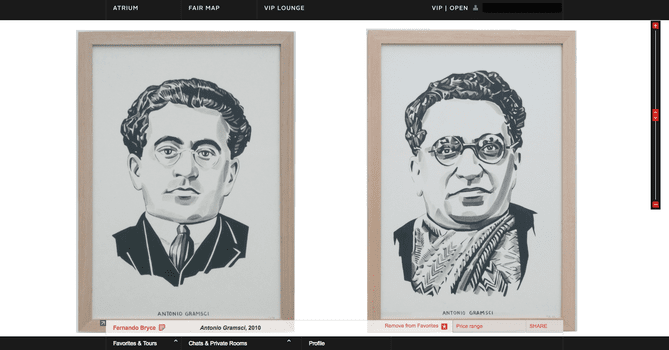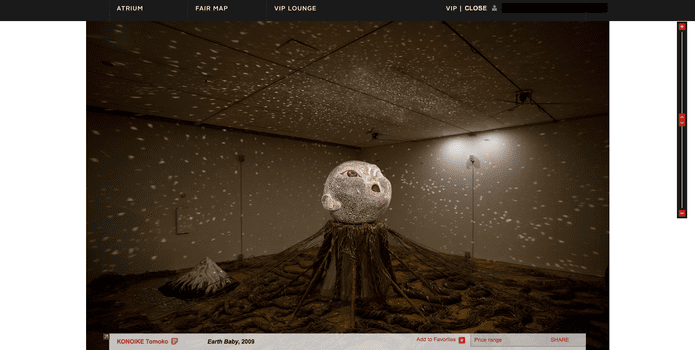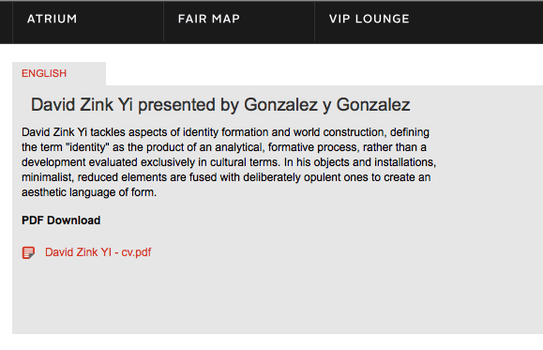 of