City Debuts Winter Broadway Discount Program
Most mornings, the lines are long in Times Square for discount day-of Broadway tickets. Still, Dave Jacobs usually waits on line to buy one ticket each week after taking a three-hour bus ride from his home in Pennsylvania. Today, he could get a ticket quickly. "I can't believe," Jacobs said looking at the almost nonexistent line in front of the TKTS tickets booth. "I mean usually when you're here at this time, the lines are down the street. And this is nobody here. So, I'm kind of amazed today."
Broadway's ticket lines always get shorter after the holidays, due to the wintry weather and shorter days. Plus, fewer tourists make the trek to New York City during January and February. But this year, the city and a Broadway trade group are trying to prime the pump with a new promotion called Broadway Week. From January 24 through February 13, tickets to more than a dozen Broadway shows are selling at the rate of two for the price of one. The city has timed the promotion to start the same day as its winter Restaurant Week and Off Broadway discount tickets program On the House.
N.Y.U. Stern School of Business Marketing Professor Priya Raghubir says Broadway Week is a way for the city to create long-term customers. "If you manage to get people to go even for one show, you have managed to deal with their concern, if you will, that this is unaffordable," Raghubir said. "It's an affordable evening out with dinner and a show."
The executive director of The Broadway League, Charlotte St. Martin, said so far the theater promotion is working—5,000 tickets to participating Broadway shows were sold during the first day of sales. She added that 18 of the league's 40 member theaters got on board with the promotion because they believe Broadway Week is a good long-term investment. "Ideally if they go once, they come back," St. Martin said. "And they usually do. We find that if we can get someone to see a Broadway show that they are then hooked for life and we can get them back again and again."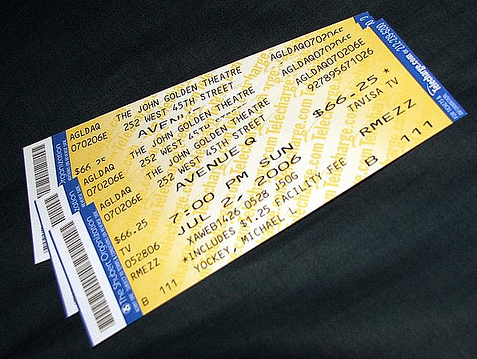 Two-for-one tickets for everything from "The Addams Family" to "Mary Poppins" to "The Lion King" to "Time Stands Still" went on sale as part of Broadway Week on January 10. Some of the Off-Broadway productions that are part of the city's On The House promotion include "Avenue Q," "The Fantasticks," and "Blue Man Group."
The city says Restaurant Week has been an effective economic stimulus in the twenty years it's been taking place in the Big Apple. Last winter, restaurants that offered discounted three-course meals made nearly $5 million, up 13 percent from the previous year. Tiffany Townsend, Vice President of Communications and Government Affairs for the city's marketing firm NYC and Company, says Restaurant Week has a dedicated following of foodies. "The second that reservations open up or we announce those restaurants, they are engaging, they are making their reservations," Townsend said. "Whether it's lunch, dinner, Sundays, whatever it is...and they are enjoying it to the fullest."
This year, over 300 restaurants are offering three-course lunches for $24.07 and dinners for $35. This year, 35 of the eateries are taking part for the first time.
Marketing Professor Priya Raghubir adds that there can be a danger to offering discount ticket—customers may never want to pay full price again. But she says that's not likely to happen here due to the short length of the promotion and the big-name restaurants and shows on board. The city was also smart to time Broadway Week with Restaurant Week. "When you do it all together and it becomes a destination, then it becomes a reason for people to go out," Raghubir said. "It becomes a reason for people to travel to New York and fill in the hotels and so on."
Back at the Times Square TKTS booth, theater promoters Dan Gibson and Laura Cosentino say they welcome anything that brings more people to the ticket windows during winter. "If they can keep our shows open," Cosentino said, "...let 'em go for it! That's really the most important thing...to keep theater alive."
The Broadway League said it may bring Broadway Week back this fall if ticket sales continue to go well.
Do you think Broadway Week will stimulate the city's economy this winter? Please let us know by posting a comment below.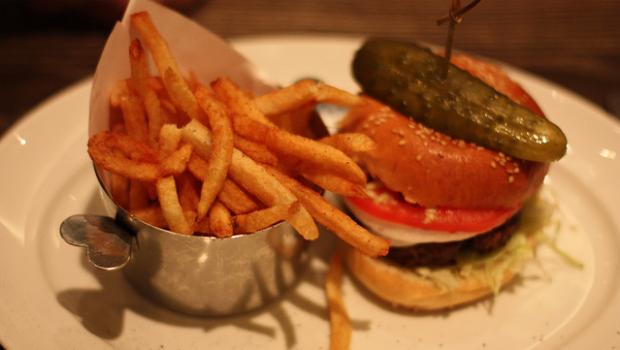 of