East Side Buses, After Sluggish Start, Now Save Riders Time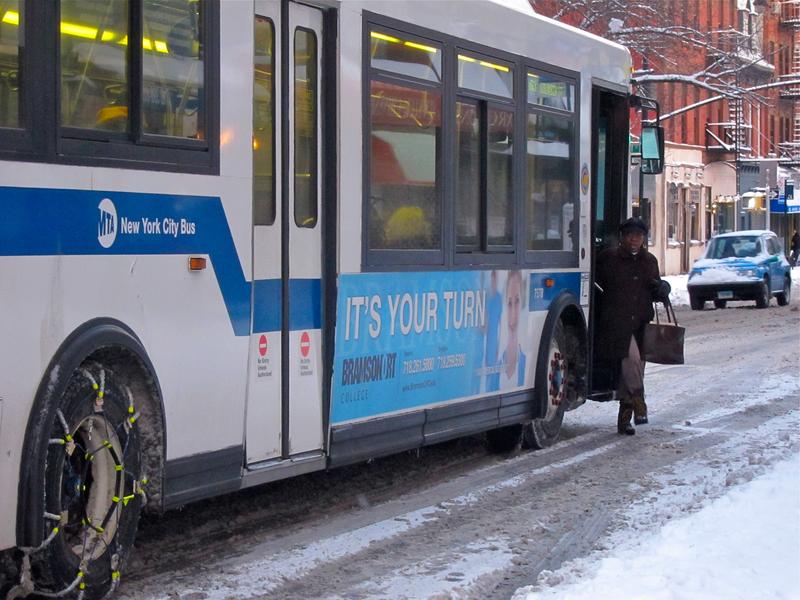 After a slow start, Select Bus service on First and Second Avenues is consistently faster than the old M15 express bus service, according to new data from the MTA. 
The MTA said the biggest gains on the M15 are during the evening rush. A rider traveling southbound on Second Avenue between 126th St. and South Ferry can save an average of 16 minutes. Taking the northbound bus at the same time can save 14 minutes.
The buses use dedicated lanes and prepaid fares to move faster than traditional express buses. Boarding is also speeded up because riders enter and exit a bus by any door, as they would a subway car, without having to line up and swipe Metrocards at a fare box next to the driver.
The service was plagued at the start by cars parking in the Select Bus lanes and passengers confused by having to use a street kiosk to pay their fare. But the MTA said more ticketing of drivers and riders' increased familiarity with the system is starting to pay off in faster route times.
The city Department of Transportation has installed 18 video cameras along the M15 route to catch drivers who block the buses. To come are cameras mounted on the buses themselves.
Vehicles are permitted to enter a bus lane only to make the next available right turn or to expeditiously discharge or pick up passengers. Doing otherwise in view of a camera could cost a driver a $115 fine. The city issued nearly 200 violations for bus lane violations on M15 from late November through mid-December.
Despite the time gains, some passengers still complain off-board ticketing is confusing and buses don't come frequently enough. The M15 carries 54,000 weekday riders, making it the busiest route in the system.
DOT said it is satisfied enough with the program that it expects to add Select Bus service next year along 34th St. in Manhattan and the Nostrand Avenue-Rogers Avenue route in Brooklyn. Hylan Boulevard in Staten Island is expected to get Select Bus service in 2013.
Later this year, DOT says the M15 Select Buses will be wirelessly wed to traffic lights in a way that will allow the buses to extend green lights and, presumably, complete their routes even faster.
For ongoing transit coverage, go to Transportation Nation.org.