Judge Skeptical About Guantanamo Detainee's Attempt to Dismiss Conviction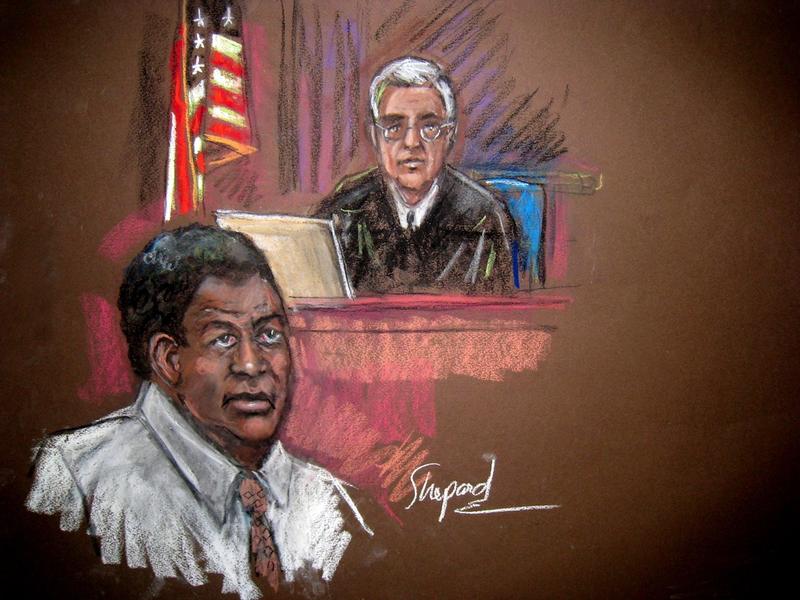 A Manhattan federal judge appeared close to rejecting a request to dismiss the sole conviction against the first Guantanamo detainee to be tried in a civilian court on Thursday.
Ahmed Khalfan Ghailani was convicted in November of conspiring to destroy U.S. government buildings. He was acquitted of more than 280 other counts of conspiracy and murder for the 1998 bombings of U.S. embassies in Tanzania and Kenya.  

During oral arguments before Judge Lewis Kaplan on Thursday, defense lawyer Michael Bachrach said such an inconsistent verdict can't stand because all the charges were based on the same evidence.  

"What we have here are overlapping conspiracy counts that are incredibly similar," said Bachrach.  

For example, he pointed out that Ghailani was acquitted of conspiring to bomb U.S. embassies.  It therefore made no sense, he said, for Ghailani to have been found guilty of conspiring to blow up government buildings.  

Judge Lewis Kaplan reminded defense lawyers the U.S. Supreme Court decided in 1932 that inconsistent verdicts are not a ground for reversal.
"I hear the notes, but I don't hear the tune at all," said Kaplan. "You're not communicating."  

Kaplan also suggested the split verdict was the result of a jury compromise.

"It may be that what you had here was 11 for conviction, one absolutely adamant that there would be no conviction and a bargain at the end ... that there would be a guilty verdict on one count so everybody could go home," said Kaplan. "Now that's a plausible interpretation of what happened."

Kaplan said he expected to render a decision Friday or next Monday on whether to dismiss Ghailani's conviction. Ghailani is scheduled to be sentenced January 25.  He faces a maximum of life in prison.