Brooklyn Residents, Sharing Stories of Heartbreak, Rip City's Blizzard Response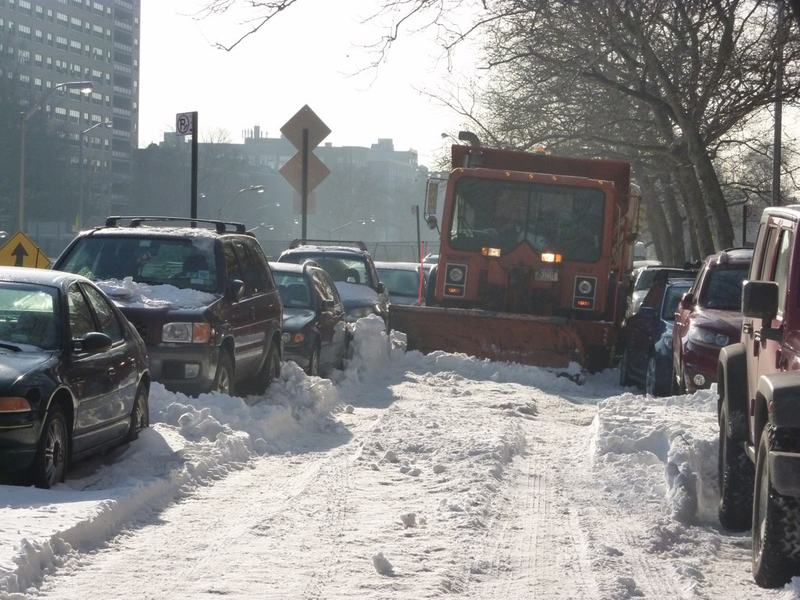 Furious Brooklyn residents, among the hardest hit during the Dec. 26 blizzard that debilitated the city, lashed out at the bungled snow response and shared stories of heartbreak that unfolded in the aftermath of the storm during a town hall Wednesday night.
About 100 residents and members of City Council attended the raucous townhall in Borough Hall to voice their anger about streets that went unplowed for days.  But Robert Davis' gut-wrenching story about watching his wife of 25 years, Claire Reed, die from a heart attack after he frantically called 911 twice on Dec. 27 and waited for emergency responders to arrive that stunned the room into silence.
"She was already gone by the time they got there," Davis said through tears, pausing several times to catch his breath.
Davis said the Medical Examiner could not pick up his wife's body until the following day.
"I had to sit in the house with my wife all night," he said.
The mayor's office sent one sanitation official, Iggy Terranova, to attend the townhall. He said he was instructed not to take any questions and read from a pre-written statement that took less than a minute and ended with a pledge to restore the Santitation Department's reputation as "the world's best snow-fighters."
Blanche Peltonbusch, 74, of Brownsville said she spilled out of her wheelchair on Jan. 7 trying to board a bus that couldn't pull up to a snow-covered curb. She accused the mayor of being cowardly for sending a lone representative to the townhall.
"To send this gentleman here to take the weight that they're supposed to be out here taking themselves -- I hope he's getting paid a pretty penny!" Peltonbusch screamed into the microphone.
Lucy Koteen of Fort Green said she saw sparks flying from a truck plowing her bare street while nearby neighborhoods were still buried.  She lives on the corner of Carlton and Lafayette Avenues.

"My question is why were these two streets plowed repeatedly from Monday, December 27, to Tuesday, January 4, and by repeatedly, I mean maybe 40 times each?" she asked.
City council members running the townhall meeting instructed all community members to stick to a three-minute time limit when making their remarks.  However, more than half the council members who spoke violated limit, including Council Speaker Christine Quinn, who spoke for more than six minutes about issues she flagged at last week's formal City Council hearing on the blizzard clean-up.
According to the City Comptroller's Office, as of Wednesday evening, more 150 legal claims have been filed against the city for its response to the December blizzard, including at least one claim for wrongful death.
Each borough will hold at least one townhall by the end of the month. 
Town Hall Schedule 
Brooklyn
Wednesday, January 19
6 p.m.
Brooklyn Borough Hall
209 Joralemon Street

Manhattan
Thursday, January, 20
6 p.m.
Adam Clayton Powell State Office Building
163 West 125th Street, Room 8ABC

Queens
Friday, January 21
12 p.m.
Queens Borough Hall
120-55 Queens Boulevard Kew Gardens

Bronx
Monday, January 24
6 p.m.
Eugenio Maria de Hostos Community College, CUNY Savoy Building D 120 East 149th Street (between Walton and Gerard Avenues, west of Grand Concourse)