Bloomberg's State of the City: Belt-Tightening, More Cab-Hailing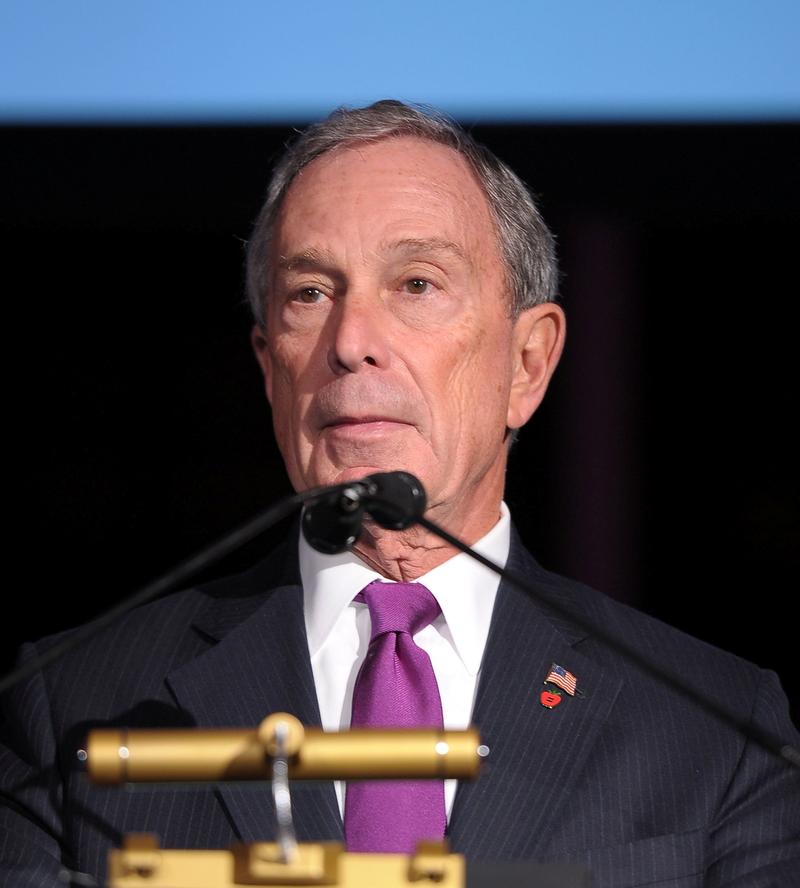 For Mayor Bloomberg's tenth State of the City, he will use the landmark St. George Theater on Staten Island as a backdrop. The resourceful restoration of the 1929 theatrical space, not far from the St. George Ferry Terminal, overlooks New York Bay. It hosted a range of legends from Al Jolson to Don McClean. And like the city it's in, the St. George fell on hard times in the 1970s only to rebound.
As Mayor Bloomberg delivers the address he will mark the end of his first year in his third term. He faces another grim budget year ahead. And with both Albany and Washington tightening spending, new initiatives with high price tages are not likely.
One major mayoral innovation aimed at the outer boroughs that Bloomberg will roll out will be a proposal to change taxi rules to make it possible to hail a new category of livery cab anywhere in the outer boroughs. "And why shouldn't someone in Queens, Brooklyn, the Bronx, or Staten Island be able to hail a legal cab on the street?," the Mayor will ask, according to a preview of the speech. "Because whether you're standing on 42nd Street in Manhattan, or 42nd Street in Sunset Park, Brooklyn, or 42nd Street in Sunnyside, Queens, you ought to be able to hail a cab."
Accepting a street hail has long been the exclusive right of yellow cabs, a privilege that's closely guarded and has pushed the average price of an individual medallion to more than $600,000. The Taxi Worker's Alliance Bhairavi Desai said that whether drivers buy or rent medallions, she's surprised the mayor is willing to disregard their livelihoods and change the rules. 

"After a yellow cab driver serves the riding public for 12 hours a day, doesn't the city feel any obligation to protect our economic viability?" Desai asks.

In today's speech, Bloomberg will be no doubt be hoping for a reset after his administration's dysfuntional response to the blizzard on December 26. One way to do that is for Bloomberg to emphasize past programatic successes.
"I'm going to talk about the challenges that we have ahead and the goals that we have for next year, and what we've accomplished since last year," Bloomberg told reporters ahead of the speech. "I'm going to try to be as honest as I can with the reality that we face,"says Bloomberg. "It's not going to be the Executive Budget, but it will be a description of what's going on."
For years, Mayor Bloomberg has warned that the city's budget would not be sustainaible without help from Albany to contain the costs of future pension for the muncipal workforce. Today should be no different.
(Additional Reporting by WNYC's Kathleen Horan)