Financial 411: Financial Regulation and Dodd-Frank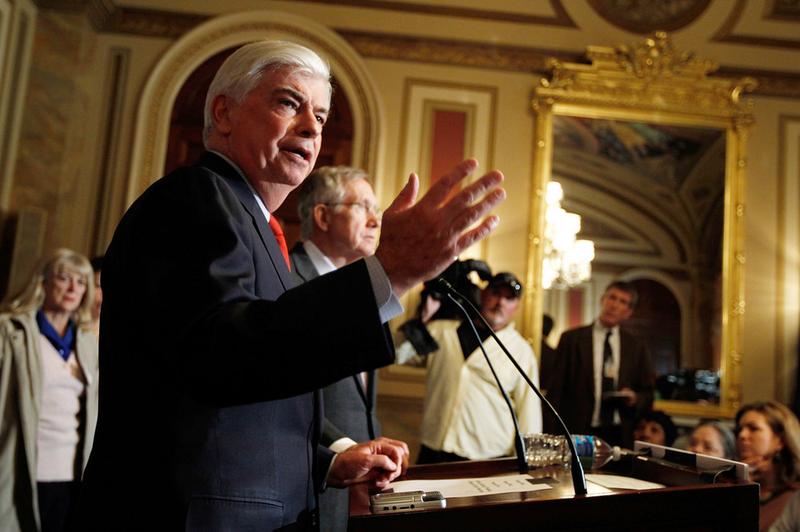 Investors React to Jobs' Leave of Absence

Investors got their change to tell the world what they thought about Steve Jobs' latest leave of absence from Apple. The company's stock fell nearly four percent when the Nasdaq re-opened today after being closed for Monday's holiday. It ended at $341 a share, down $8.
Citigroup Releases Profits Report

Citigroup also announced profits Tuesday. The bank said it made $1.3 billion in the last quarter of 2010. It's the first time the bank has posted an annual profit since 2007, when Vikram Pandit became CEO. Pandit told employees that he expected 2010 would be remembered as "the year Citi turned the corner."  

Markets

The Dow gained 51 points, to close at 11,838. The S&P 500 rose two points, to close at 1,295. The Nasdaq gained 11 points, ending the day at 2,766.

Comcast to Become Majority Owner of NBC TV

A cable company has obtained permission from federal regulators to become majority owner of NBC Television. The Federal Communications Commission gave Comcast  the green light to take over NBC Universal, which had been owned by General Electric. Comcast is the country's largest cable provider. The $13.8 billion deal has been in the works for months. Only one of the FCC's five commissioners voted "no." Comcast also received the approval of the Justice Department later on Tuesday.
A Look at Dodd-Frank, Six Months Later

"Regulation" is the word of the day in business news. President Obama said he wants to streamline regulations, particularly for small business. In an op-ed in the Wall Street Journal Tuesday he said he wants to root out regulations that "conflict, that are not worth the cost, or that are just plain dumb."

This month also marks the six-month anniversary of the president signing into law the financial regulatory bill known as Dodd-Frank. Wall Street's biggest lobbying group today says it's pushing to make sure the new rules don't "hamstring" the financial sector's ability to generate revenue and profits. "We are very focused on getting it right," said Tim Ryan, president of the Securities Industry and Financial Markets Association.

Dozens of governmental agencies are currently working on writing these new rules. Douglas Elliott, a fellow at the Brookings Institution, brings us up to date with what's happened since the president signed Dodd-Frank into law