Bloomberg Defends Schools Chancellor's Birth Control Joke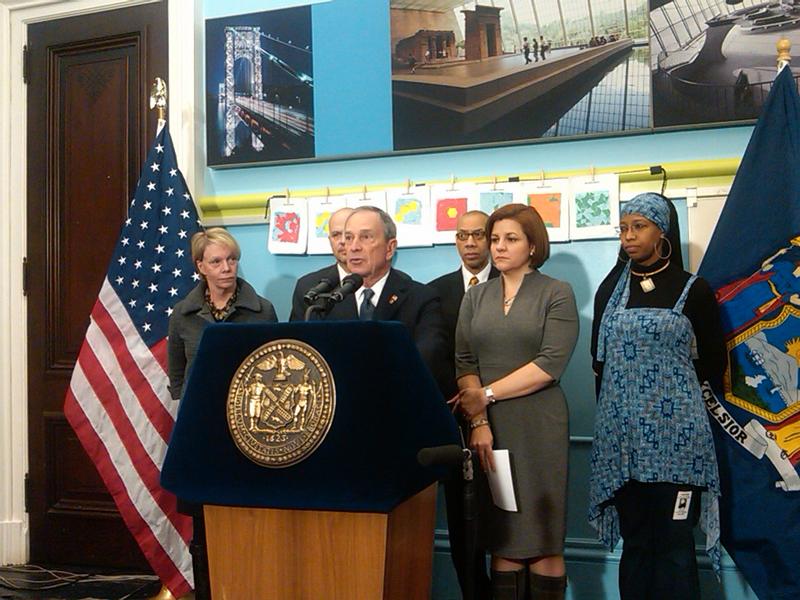 Mayor Bloomberg defended Schools Chancellor Cathie Black Tuesday following her controversial quip that birth control could help alleviate school crowding.
"She made a joke," Bloomberg said. "Should she have made the joke in retrospect, probably not."
The mayor defended Black at a Department of Education announcement about the city's plan to spend an extra $10 million on tutoring and other programs to help 48,000 students who failed their 2010 state math and reading tests. The mayor stepped in for Black when she was asked if too much had been made of her birth control remark.
"People tend to take things out of context and I think a little too seriously," he said, adding that Black is doing everything she can to get more resources for smaller class sizes.
Black stood quietly beside the mayor as he defended her and said nothing about the incident.
In response to statistics showing there aren't enough seats in Lower Manhattan to meet growing demand, Black told parents last Thursday: "Could we just have some birth control for a while? It would really help us."
Black's spokeswoman apologized for the remark afterward, but Brooklyn Councilwoman Leticia James and some parent groups had already begun questioning Black's commitment to solving the problem of overcrowding.