Last Chance Foods: Meet the Restaurateur Who Eats Lentils Every Day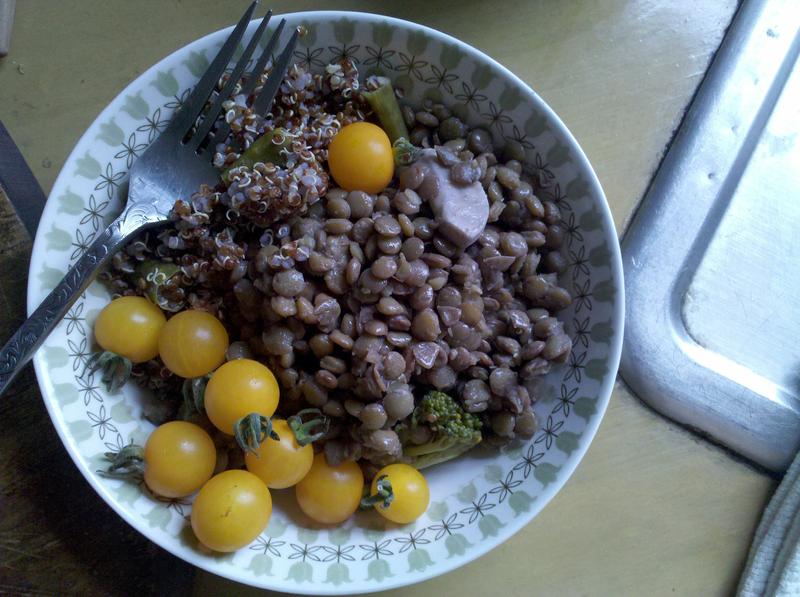 Comfort food is much in demand in winter. Warm, not cold. Creamy, not crunchy. Thick, not thin. I can't eat my usual summer breakfast of yogurt and granola right now. I've got to have a daily bowl of hot, creamy oatmeal, with a big glob of butter and liberal chunks of brown sugar mixed in. Lentils are Vikas Khanna's ultimate comfort food.
Lentils are Vikas Khanna's ultimate comfort food. For him, nothing is more soothing, more homespun, than a simple bowl of the flat little beans.
"I've eaten them every day for the last nine years," he said. Khanna is the chef of the Flatiron District Indian restaurant Junoon, and we had him in this week to talk about the humble legume for Last Chance Foods.
It's probably no coincidence that Khanna's daily lentil habit started around the time he moved to New York from his native India.
"I came to America on December 2, 2000," he said.  "I didn't know anyone here."
He tells me what he calls his "Christmas story."
One of Khanna's first jobs when he arrived was in a downtown restaurant.  He didn't know the culture, or the city. On December 25, he showed up at the restaurant to start his shift. It was closed. No one had told him about Christmas. He had just enough money to buy his subway trip home, but that would leave him unable to get to work the next day -- payday.
Khanna said he started walking, with no destination in mind, and came upon the New York City Rescue Mission near Canal Street.
"I didn't know what it was, what it stood for, but there was a line of people, and I stood with them," he said. And he joined them for a homeless mission's Christmas meal.
"It was salmon, baked potatoes -- no, mashed potatoes!" he said, wanting to get the details just right, "and string beans. I quietly, silently, ate my dinner, and when I came out, I said, 'I did it. God is on my shoulder!'"
The experience made Khanna think about the connection between food and God.
"I was not hungry for food," he said of his meal at the mission. "I was looking for comfort, a connection; that I was part of Christmas night, too."
The free meal reminded him of the Sikh temples in India, which do the same thing. 
"Everyone sits together. I'm equal to everyone. I'm not a failure. I'm just the child of my teacher. You sit on the floor, they feed you, and one of the first things they feed you is lentils."
Humble, inexpensive, earthy little beans.
Khanna has made a film about Sikhism. More to the point, it's a documentary about comfort food, soul food, about lentils and God. "Holy Kitchens" was screened at the seventh annual Sikh Film Festival at the Asia Society last October. Khanna plans on doing several more on the world's other major religions.
"It's like thinking about your mother," he said. "Nothing could be more sacred than that. It's like a journey back home. Lentils can do that for you. For most people who grew up in my culture, a small dish can do that to you."
Try his recipe for lentils and rice. Smell the beans as they come out of the bag, the way Vikas Khanna does.  Do they smell like dirt?  Like home?  Tell us what food makes you feel closer to the world.