Defending Your Spot: Winter Weather Parking Etiquette
Urban dwellers often grapple with the etiquette of winter weather street parking. Those who own cars are responsible for digging out their vehicles, but when does a cleared parking spot become up for grabs?
When the Dec. 26 blizzard hit, a Jersey City resident left a note tucked under the windshield wipers of a new car on the block parked in a spot that had been cleared by someone else. 
The note read: "Listen mother------ this is my spot! I shoveled it out NOT YOU! If you don't move your car in the next hour, 'm pourin sugar in your gas tank and stabbin all 4 of your tires!"
Not everyone would handle it that way, but Jersey City resident John Williams, who shovels sidewalks for his business, said post-snow spot-swiping is one of the least neighborly things someone can do.
'There's no need for that, especially in this neighborhood," he said. "If you just ask for some help with your car, most people will give it."
Joe Pagan shrugged it off: "It's disappointing to see someone else rolled up in your spot, but then I'll just take someone else's. It's not worth getting in a fight over. It's also why I'll do a good job but not a great job shoveling."
For Jaime Geralta, clearing a spot means you own it: "I leave the garbage cans there," he said, a technique he learned while living in Boston, "but if somebody moves them while I'm at work, I can't do anything."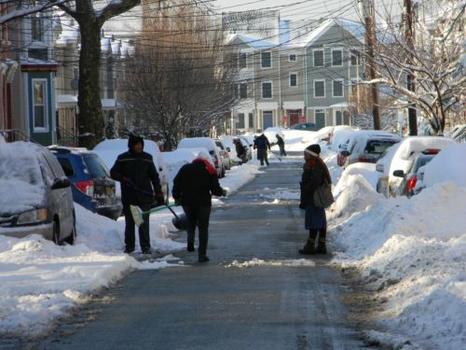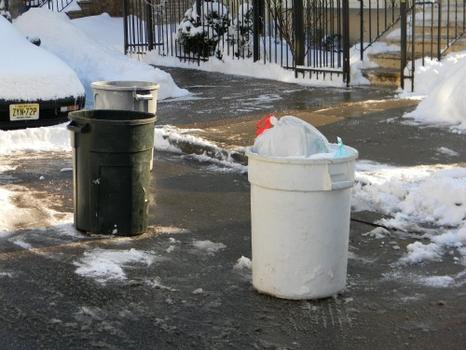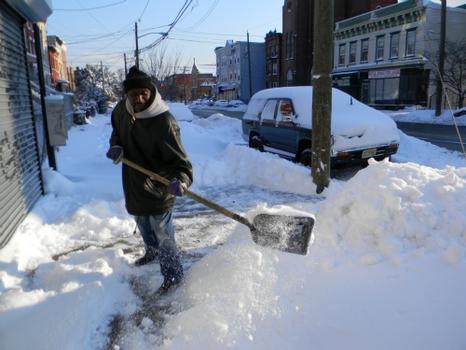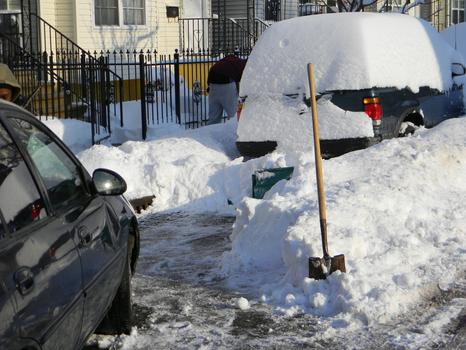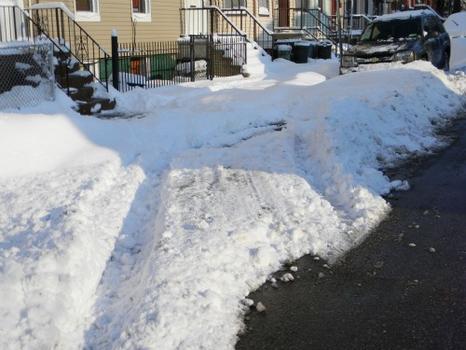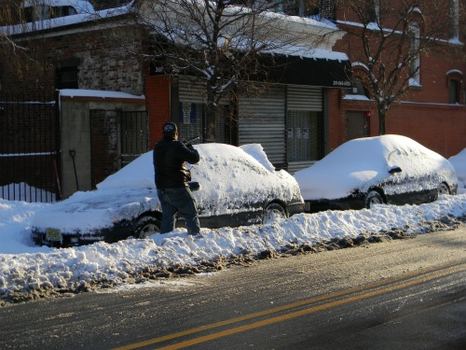 of