Snowy Weather A Gift To City's Photographers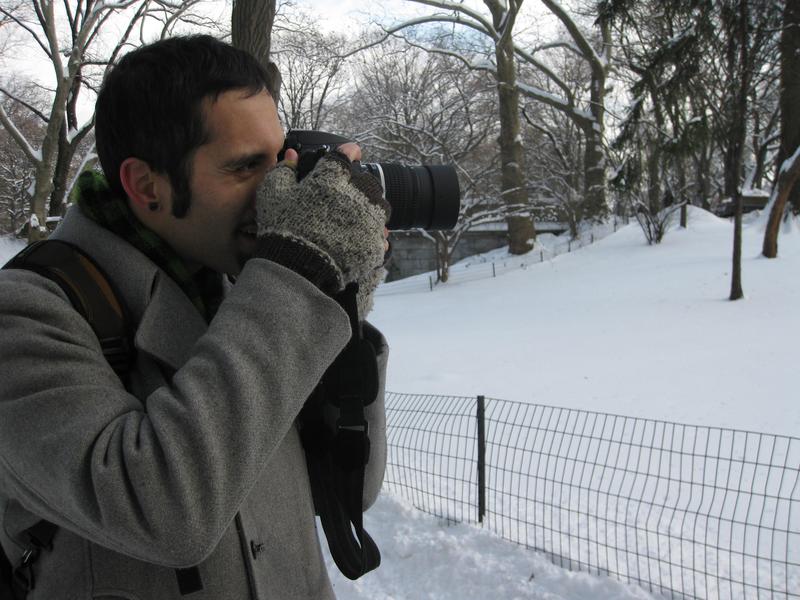 Most people head inside when the weather turns snowy and cold, but for serious photographers, wintry weather can be a dream come true. A thick blanket of snow can transform a common cityscape into a striking and dramatic scene that begs to be photographed.
On the walkways of Central Park the day after a snowstorm, it can seem that every other pedestrian is a photographer – stopping to snap images of solitary silhouettes against the bright white backdrop, or patterns made by melting ice and snow. Kathy Yates says that some of her most interesting shots are taken in bad weather.
"I was really hoping that it would be storming away today," says Yates. "I got up at 4:00 am to see if it was still snowing, and I was hoping it was. The worse the weather is, the better it is for me."
During last month's snowstorm, Brooklyn-based photographer Navid Baraty ventured out into his Park Slope neighborhood to shoot dramatic scenes of huge snow drifts and lonely figures struggling against the elements.
"There were a lot of photographers out that day after the blizzard," says Baraty." It was almost apocalyptic, with people walking in the middle of the roads.  It was creepy, but made for really cool photos."
Both photographers say that a layer of snow can reveal striking visual images that remain hidden in milder weather  – like the special patterns of tree branches, or interesting shapes created by dark footpaths in the park curving through the white snow. And Yates points out that snow has been a muse and an inspiration for countless visual artists in the past, with some of the most iconic images of New York taken in the snow.
"For photographers, this weather is like payday," she says. "This is like, perfect."
Check out some of Kathy Yates' photos, taken Wednesday in Central Park, and Navid Baraty's images, shot in Brooklyn after December's blizzard: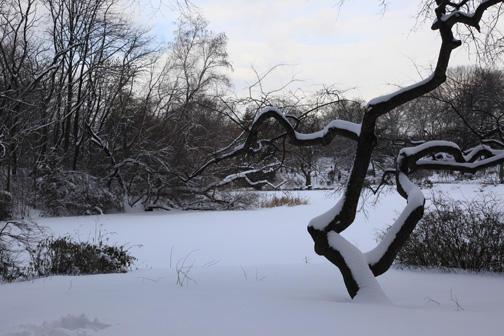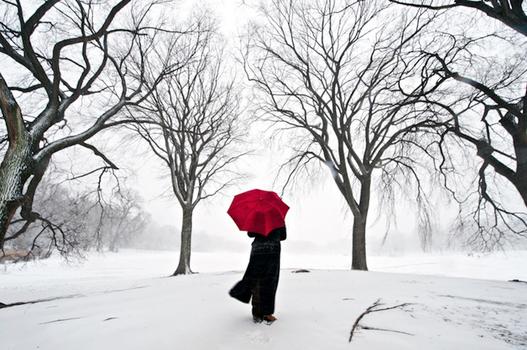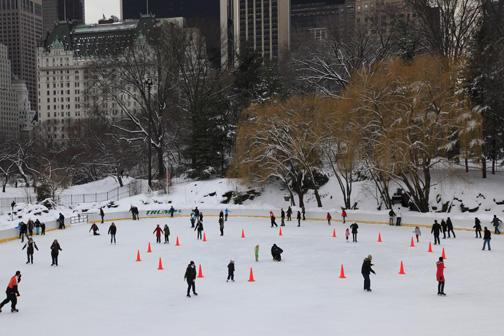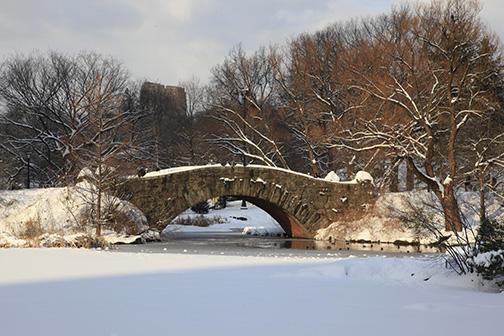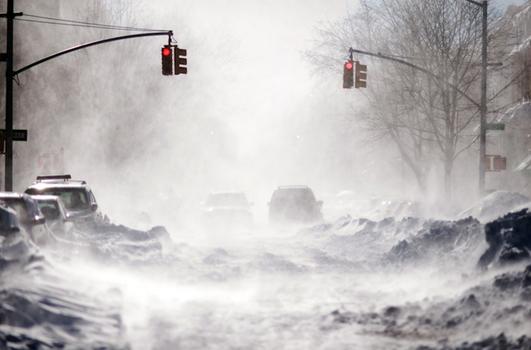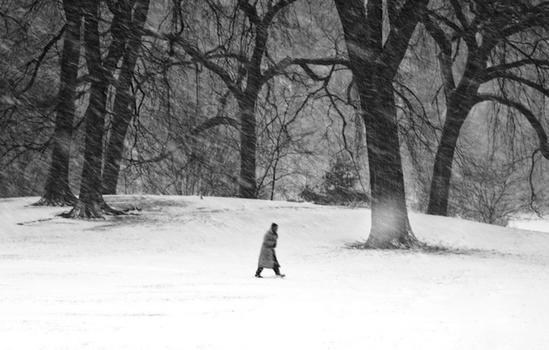 of