City Reaches Deal to Avoid Overnight Fire Company Closures
Thursday, January 06, 2011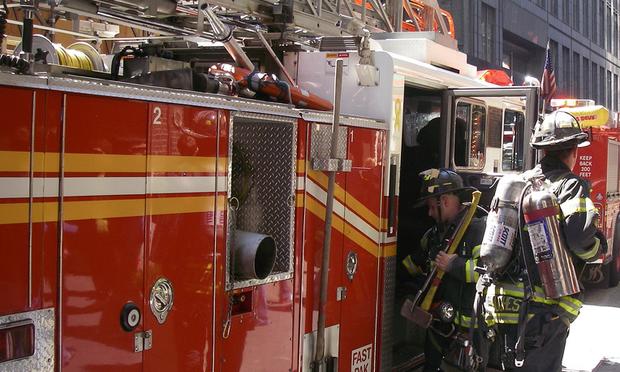 (Al_HikesAZ/flickr)
The planned overnight closings of 20 fire companies in New York City have been spared, for now, thanks to a budget deal reached between Mayor Bloomberg and the City Council.
Bloomberg announced in November that the fire department would reduce overnight staffing at certain firehouses, at a savings of $15 million, as part of a sweeping $565 million spending reductions.
The restoration of cuts to the fire department did not stem from the widespread public criticism of the mayor's emergency response in the aftermath of the December blizzard, but rather a result of weeks of negotiation to find new ways to save money, according to Kim Thai, a spokesperson for the City Council.
City Councilman Peter Vallone, chair of the public safety committee, said it's a big victory, but he's still concerned about proposed cuts to the police department.
"There are no police officers being cut, but they're cutting 400 civilians in the precinct, and that means 200 to 300 police officers will come off those streets," he said. "Public safety cannot be cut at any time, especially when the economy's faltering, and especially as we sit here, still the number one terrorist target, at least in the United States."
The deal announced this morning also saves 200 jobs at the Administration for Children's Services (ACS), delays the planned increase of parking meter rates in upper Manhattan and other boroughs and restores services for seniors, homeless youth, and recreation centers. 
Council Speaker Christine Quinn said in a statement her members and the Bloomberg administration identified savings and alternative cuts to fund the restored services.
Among the newly identified savings are $4 million for IT consultant contracts at the Department of Education, $3.5 million from ACS and Department of Social Services as a result of the city's hiring freeze and $16 million in under-spending that includes workers compensation payments, mental health hearings, tuition payments for city students enrolled in upstate community colleges.
More in:
Annmarie Fertoli is an Associate Producer at WNYC, working with the afternoon news team to produce All Things Considered.

Before joining the station in 2010, she worked as a news anchor and reporter for WFUV at her alma mater, Fordham University. She's also worked for community newspapers in Queens and on Long Island.

Annmarie's interests include culture, veterans' issues, and mental health. She's contributed pieces to WNYC's Adjusting to Home series, documenting the struggles of returning service men and women. Annmarie has also won awards for her work from the Society of Professional Journalists and Public Radio News Directors, Inc., for her news anchoring and for her documentary, The Beauty of Madness.