NBC Outfits City Statues With Capes to Promote TV Show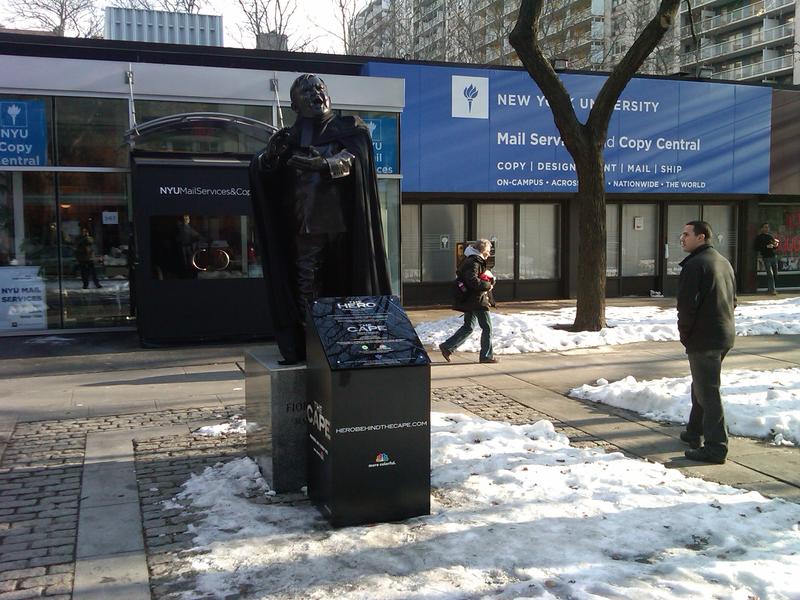 Fiorello LaGuardia was widely regarded as a super mayor -- but a superhero?
Thirty historical statues -- including one of the venerated former New York City Mayor -- are being outfitted with long black capes in city parks as part of a promotion for NBC's new television drama "The Cape."   
Each statue is also equipped with an informational plaque that draws parallels between the achievements of each real-life great and that of the show's protagonist.
The Parks Department allowed NBC to run the promotion in exchange for a $120,000 donation to maintain public art.  
Other statues that will be draped with capes: the William Shakespeare statue in Central Park, Confucius and Benjamin Franklin downtown, Eleanor Roosevelt on the Upper West Side and Frederick Douglass in Harlem.