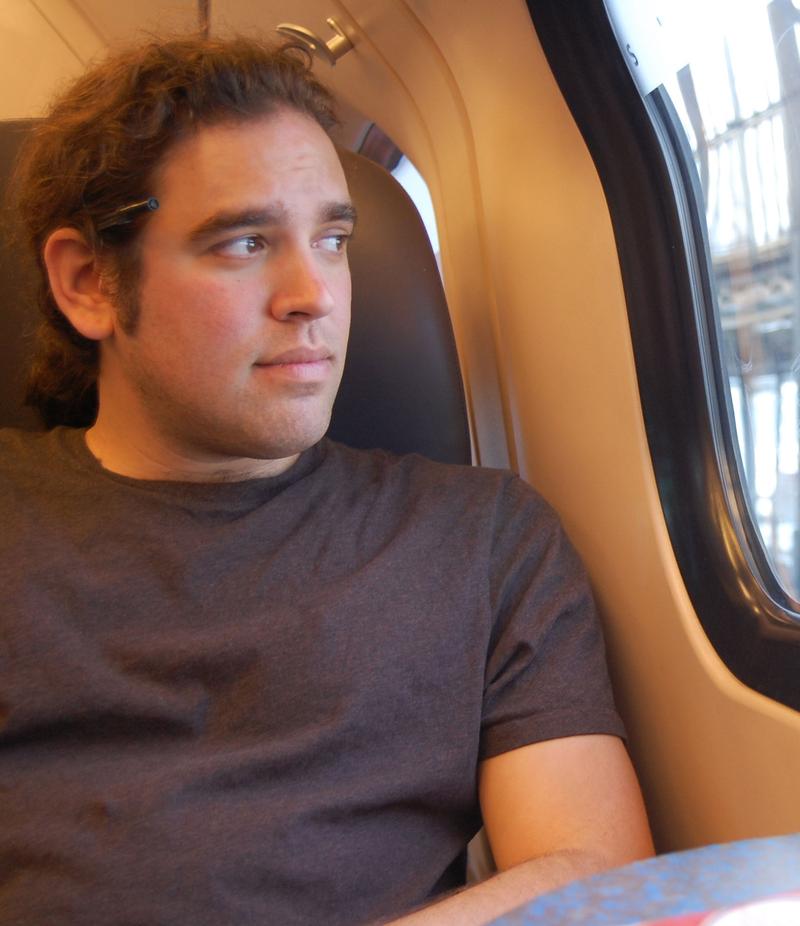 Governor Andrew Cuomo likes symbols. He removed the barricades of "Fort Pataki." He staged a more humble Inauguration to reflect our serious times, then hosted a more open State of the State to gesture that he was returning the government to the people of New York. Using visuals in his Address wasn't just about making points with a graph and winning a few laughs – it was a symbol of moving government into a new century.
One of the symbols that appealed to me in Saturday's address was that of the State Capitol. He pointed out the grandeur of it – the murals, the craftsmanship, the aspirations captured in the architecture. Then he made an appeal to the people of New York:
Look at the statement that they were making. Look at the commitment, look at the resources. They could have built a building in one-tenth the time, with one-tenth the expense, and one-tenth the effort. That's not what they wanted. They wanted to make a statement when they built this institution of government. They wanted to say: we believe in government; we respect government; we are committed to government; we want the government to succeed.
Those words inspired me. Far from a Reagenesque "Government is the problem" mentality or even a Clintonesque sentiment of "the era of big government is over," Andrew Cuomo was daring to say something for the government: that it reflects our shared aspirations and is a tool to achieve our greatest goals.
While it may be a great metaphor, it is also a mixed metaphor for Cuomo at best. It is a symbol that required investment, at a time when the governor is talking about cuts. It is a symbol of the importance of the public sector, while attacks against public sector employees increase. It is a symbol of what Albany can achieve — or what our government can achieve — at the same moment our elected leaders are telling us that only private business can achieve our goals.
It's not surprising that the new governor is speaking in imperfect symbols — the act of governing is imperfect and seldom allows simple symbols to go uncompromised. (I would quote the Governor's predecessor — and father — about campaigning in poetry and governing in prose if I hadn't already quoted him yesterday). But the tension is not just in his rhetoric. It's in his first substantive proposals as well.
It is a great symbol that Cuomo is cutting his own salary by 5 percent at a time when he wants to freeze the pay of public sector employees. However, it's a seriously imbalanced symbol to ask those workers to sacrifice while ending the tax surcharge on wealthy New Yorkers.
If we're calling for shared sacrifice, we need to call for everyone to share in it.
That's not the view of the so-called "Committee to Save New York," which seems to be leading the push for the best interests of big business and the crusade against the public sector. This group's spokespeople were pulling talking points from the same pages as the Governor's address, and there's no doubt they have his ear. Hopefully, Cuomo's new regional economic councils around the statewill offer alternative ideas. These councils are already a good symbol. Now let's hope they also offer good substance.
When Governor Cuomo declared New York is "open for business," I couldn't help but think that our state's excessive "openness" played a part in our nation's recent financial crisis, mortgage crisis and foreclosure fraud crisis. And that our recent Attorney General had played some role in helping hold businesses accountable.  As he moves from AG to the Governor's mansion, let's hope he takes some of his energy as the Sheriff of Wall Street with him. While he should be open to business ideas that will increase employment around our state, he also needs to keep a watchful eye on those businesses that contributed to the mess we're in.
And maybe make those businesses that brought our economy to the brink and have now bounced back with bigger bonuses than ever can pay their fair share. That would be a valuable symbol.
Justin Krebs is a political organizer and writer based in New York City. He is the founder of Living Liberally, a nationwide network of 250 local clubs that create social events around progressive politics, and author of "538 Ways to Live, Work and Play Like a Liberal."