Snow Job: The City Council Seeks Answers in Blizzard Fiasco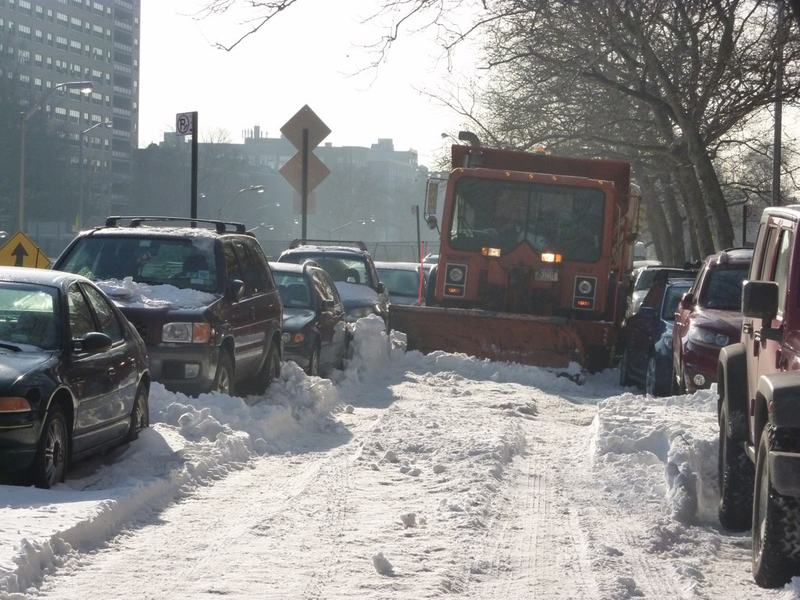 Next Monday, the New York City Council will hold hearings into how the mayor's administration took nearly a week to clear city streets after a Christmas weekend snow storm.
"Did we just completely underestimate the storm and after that, when we realized how bad it is, what was the change up from the original plan" asked Jumaane Williams, chairman of the Oversight and Investigations Committee. His committee, and three others, are holding hearings into the matter.
Specifically on the agenda, said Williams, is in the information flow to the mayor.
"What was making you say that these streets were plowed and everybody was telling you that it wasn't?" asked Williams.
The chairman of Public Safety Committee, Peter Vallone Jr., said the hearing would not only look at the city's response to the storm, but also, the mayor's comments in its aftermath. "Why it happened and why they didn't know about it until the third day because they had press conferences on the second day saying the secondary roads were cleared, which was an out-right falsehood, lets put it that way," said Vallone.
If the City Council members sound angry, they are. The hearing will give many of them a fresh opportunity to vent in front of what many expect to be a well-attended hearing. (It's set for 10 AM on Monday - a prime slot for getting into the early news cycle.)
One council member conceded there will be some colleagues who grandstand during the hearing, but said just because there are theatrics doesn't mean the anger is misplaced. After all, streets buried in snow for days are now littered with uncollected trash.
"I had more calls on this than I had on term limits," said Letita James, chairwoman of the Sanitation Committee, who also played a lead role in trying to stop the mayor's extension of term limits in 2008.
James said she has invited several top Bloomberg administration staffers to Monday's hearing, but has not received confirmation of their attendance. James said she invited Deputy Mayor Stephen Goldsmith, head of operations for the city; Sanitation Commissioner John Doherty, whose department is charged with snow and garbage removal and under whose watch an unofficial slowdown may have taken place; Transportation Commissioner Janette Sadik-Khan, who was part of the decision-making team that did not call for a snow emergency which critics say could have mobilized a more effective response; and Joe Bruno, Commissioner for the Office of Emergency Management.
James said hauling these top figures before the City Council is needed in order to understand what went wrong. "We need to make a determination as to whether or not they made errors in judgement," she said. "They basically made the decisions and the buck stops with all of them," she said. "Well, the buck stops with the mayor but the mayor appointed all of them."