Stranded in New York City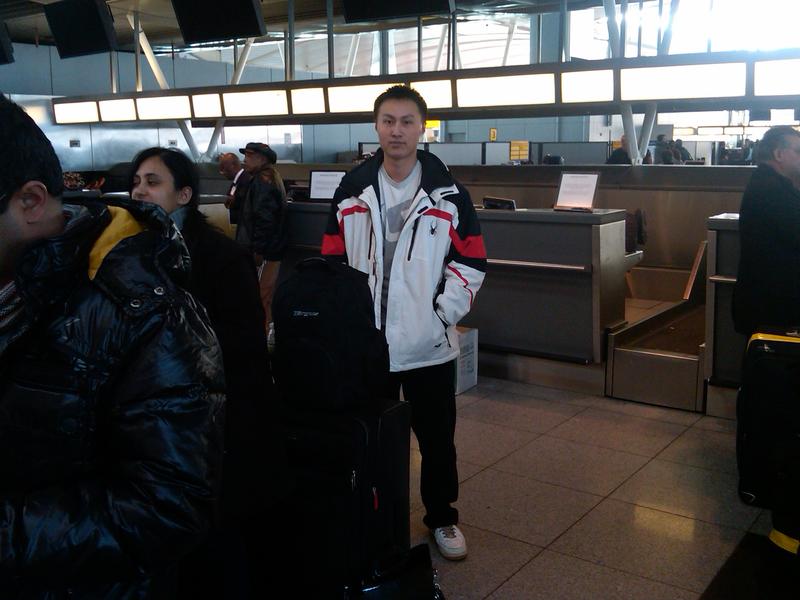 When I met Eddie Hsaio on Monday, he was warming himself up on an idling bus, stuck in the snow, because it was the only place to escape the bitter winds and 20 degree weather outside.
Hsaio, 26, was trying to get to John F. Kennedy airport to fly to San Francisco. He decided to take public transportation that morning, jumping on the A train, which had stopped at the Euclid Avenue station in East New York in Brooklyn because of track problems down the line. Hsaio was using the bus as a place to figure out his next move.
With half of dozen other travelers, the New Jersey native eventually decided to walk half a mile to one of the plowed streets. And a cab driver, freelancing in his personal car, drove the group six miles to JFK's Terminal 4 for $150. That's where Hsaio found out more bad news -- that Virgin America didn't have an available seat to San Francisco until Jan. 4. 
Hsaio is one of thousands of travelers whose flights were canceled because of the storm. Some have been stuck in New York City all week. Others spent days getting home. And they share the experience of booking and re-booking flights, sleeping in airports, and weighing one bad option against another.
Hsaio was anxious to leave New York. He had New Year's Eve plans in Los Angeles and was heading to Las Vegas afterwards with a friend, and so he decided to go to the Delta ticket counter, which had a slow-moving line of about 100 people. While standing on line, he also called JetBlue, which wasn't accepting phone calls, and checked travel web sites. Hsaio couldn't find any available flights to San Francisco.
But he wasn't deterred.
"Stuff like this doesn't happen all the time. And when it does, you can't take it as a negative thing, right? You gotta look at it and see it as the glass half full."
About two hours later, through a travel web site, Hsaio found a flight to Oakland, California, not too far from San Francisco, for about $800. It was departing Tuesday, but he'd have to stop in St. Louis for 10 hours, then fly to Salt Lake City before arriving in Oakland. He booked it anyway, because the next best option was double the price.
On Tuesday morning, the flight was canceled. 
So Hsaio booked another flight for Wednesday, this time from Philadelphia. It would go through Cleveland and Phoenix before landing in San Jose. He ended up camping out in the Philadelphia airport Tuesday night.
I caught Hsaio on his cell phone just after he got home Wednesday evening. What next?
"Now, Oh my god, Now I'm going to get some sleep. It's been a long tough crazy journey."