After The Storm, Extra Help For The Homeless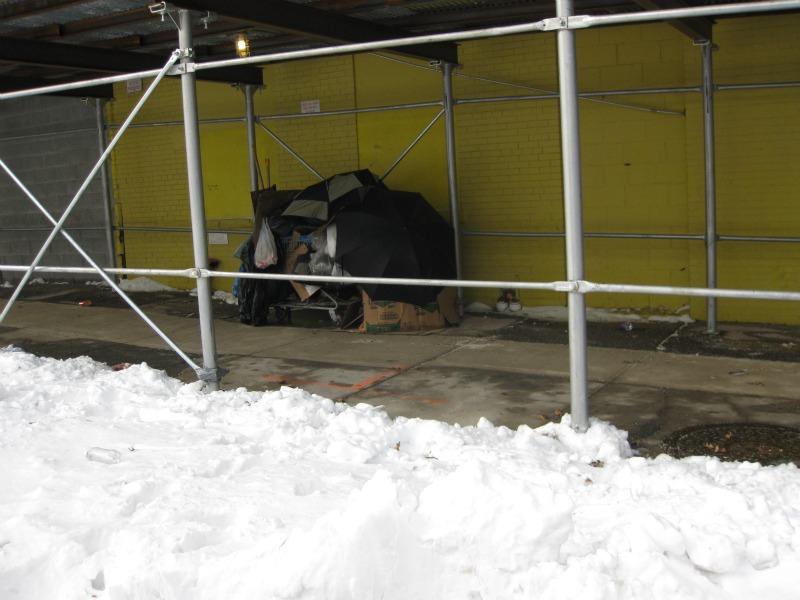 For homeless New Yorkers, finding shelter from the elements can be a life or death situation.
On Wednesday, the Department of Homeless Services re-issued the code blue for the homeless. A code blue classification allows homeless drop-in centers to remain open for 24 hours, and simplifies the intake procedure for shelters.
Homeless Services Commissioner Seth Diamond says that shelters have been able to accommodate people so far, but day-to-day operations have been challenging in the storm.
"They have some of the same struggles that other New Yorkers have in terms of making sure that all the infrastructure is working the heat and hot water and they can get food deliveries," Diamond said.  "Weve been assisting them to make sure that they have all the systems in place"
DHS has increased its on-the-street outreach effort during the storm, sending out double the amount of workers who patrol the streets assisting people without shelter.  "The outreach teams check on known individuals every 2 hours to make sure that they're doing OK," said Diamond.   
He asks New Yorkers to call 311 when they see someone who appears to be living on the street. "We certainly encourage people to help us in this effort, because one call can really save a life."