LIRR Begins Helping Stranded Passengers Get Home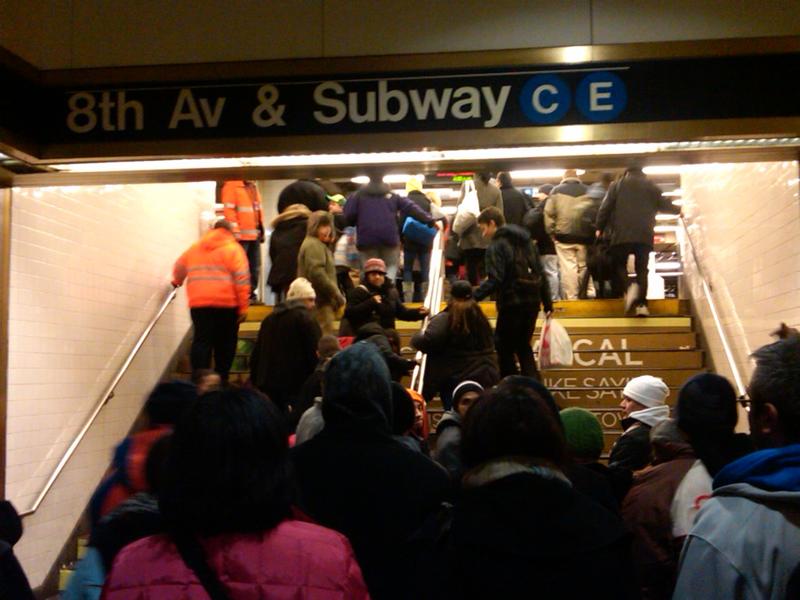 Long Island Rail Road service was still at a standstill for Monday evening's commute. But the railroad began moving hundreds of stranded passengers from Penn Station on to Jamaica where they could take buses or trains back home.
Shortly after 4 p.m. on Monday, Long Island Rail Road workers rounded up dozens of passengers who had spent the night on trains in Penn Station or -- if they were lucky -- in local hotels. A man with a megaphone told them they could take the E train to Jamaica. Police escorted them to the subway at the northern end of the station.

The passengers shambled to the E train, many of them rolling luggage. Lorenzo Grant, who was trying to return to North Babylon, was relieved to be moving. "Finally I'm getting a chance to get home, I've been here since last night I'm waiting to go," he said.

Grant said he slept on a train and had no money for food. He said he went to a local soup kitchen for dinner. Workers said about a thousand people were moved to Huntington, Babylon and Ronkonkoma when buses and trains were available.
But Michael Ann Tostanoski and her husband James McAdam, of Bayville, arrived too late to catch the latest departure this afternoon. They were stuck in the city Sunday night after meeting people for dinner. They spent the night with friends and kept calling and stopping by Penn Station for information. Tostanoski said they would have spent the whole day at Penn Station if they knew people were being helped back to Long Island.

"You had to have been here at the right time to have heard the information," said McAdam. "We would have met that train. We were just sitting here cooling our heels," added Tostanoski.
A LIRR worker told the couple and dozens of other people who had gathered around looking for information to keep waiting. When more buses become available, he said the railroad would help more passengers get home.