Activities For the Holiday Weekend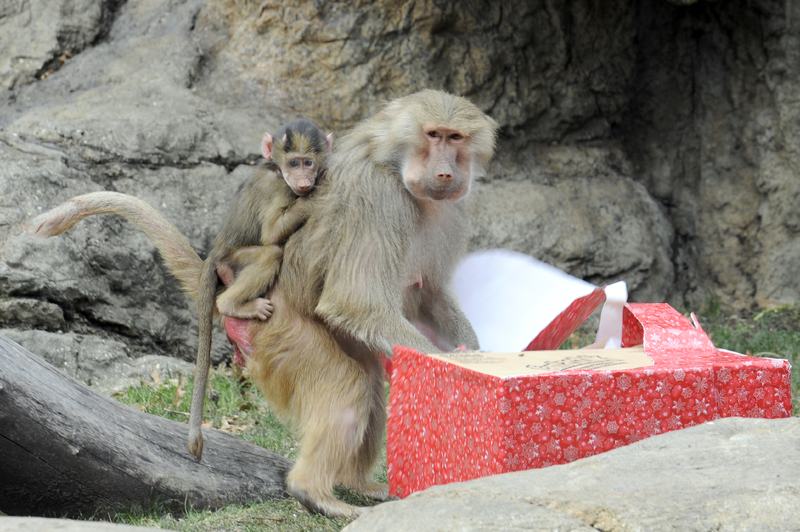 For the last 20 years on Christmas Day, New York City historian Seth Kamil has been leading groups on a walking tour of the Jewish Lower East Side. On one recent holiday, almost 700 people showed up to take the tour.
"There are very few days a year when New York actually shuts down, and Christmas is one of those days", Kamil says. "So, for someone who isn't observant or isn't celebrating a traditional Christmas, what else is available in New York?" 
For starters, most of the city's zoos will remain open on Christmas Day. The Central Park Zoo and carousel are open for business. So are the Queens Zoo, and Prospect Park Zoo in Brooklyn. As a special treat, visitors to Prospect Park Zoo on Saturday or Sunday can see the meerkats and hamadryas baboons receive and unwrap Christmas gifts, under the zoo's "Presents to the Animals" program. Animals receive gifts from zookeepers at 11 a.m. and 3:30 p.m. 
Of course, the lights never dim on Broadway. According to David LeShay, director of communications at TKTS, which runs the discount ticket booths, some 25 Broadway productions will have Christmas night performances, including come of the hottest tickets of 2010, like Fela!, Jersey Boys, and Spiderman: Turn Off The Dark. 
Theatergoers may find that purchasing tickets for Christmas Day performances can be even more convenient. "The lines will be much shorter, and you can enjoy the rest of the day before your 7 or 8:00 p.m. curtain time," said LeShay. All three of the TKTS booths in Brooklyn and Manhattan will stay open on the weekend.  
For New Yorkers brave enough to bear the temperatures outdoors, the observation deck of the Empire State Building will stay open, as will the ice skating rinks in Central Park, Chelsea Piers and Rockefeller Center.
Christmas Day is one of the busiest days of the year for The Jewish Museum in Manhattan. Admission to the Jewish Museum is free this Saturday. Visitors can check out Daniel Libiskind's "Hannukah Project," or the Harry Houdini exhibit "Art and Magic".  
The King Tut exhibition in Times Square, Madame Toussaud's Wax Museum and BAM in Brooklyn are all open on Saturday.  
Finally, for those who want to experience a traditional New York City Christmas, there is "Chinese and a Movie" at  92Y in Tribeca. This year, they are screening "Airplane" and "The Naked Gun", along with an all-you-can-eat Chinese buffet.