MTA Squabbling + Poor Management = Years of Delays and Nearly $2 Billion Over Budget on Mega-Projects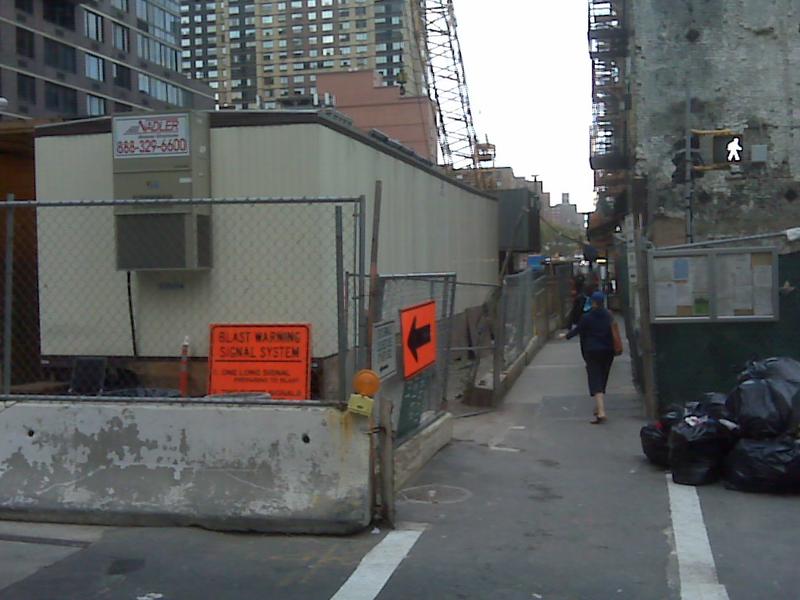 MTA Inspector General Barry Kluger is looking at why three of the agency's four big projects are behind schedule and over budget by nearly $2 billion. He said in a new report that squabbling at the agency is a big part of the problem.
Kluger says MTA project overseers clashed with an "independent engineering firm" -- it did not name the firm -- over who was in charge of monitoring mega-projects like the Second Avenue Subway. For example, the report shows MTA staff sometimes withheld information from the engineers. Other times, engineers filed reports without clear summaries or too technically dense to understand.
Three of those projects are now a total of $1.93 billion over budget and delayed by two-and-a-half to five years. That means subway riders and others must slog through construction zones while waiting for repeatedly delayed expanded service as taxpayers rack up greater and greater debt.
These "mega-projects have experienced well-publicized budget overruns and disruptive schedule delays that have seriously undermined public confidence in the MTA's management," the report said.
Two of the projects are already five years behind schedule: an extension of Long Island Railroad to Grand Central Terminal, now expected to be done by April 2018, and the first leg of the Second Avenue subway, now scheduled for completion in 2017. The Fulton Transit Center, with its projected finish in 2014, looks good by comparison. It's only two-and-a-half years late.
Only the 7 Train Extension, the last of the MTA's four mega-projects, does not suffer from the same extreme degree of lateness and cost over-runs. The four projects have budgets totaling $15.32 billion.
At Kluger's insistence, the MTA has separated the squabbling entities. The agency's Office of Construction Oversight will now manage the independent engineer. The Office's mandate is to bring about "less conflict and more effectiveness to the oversight process."
Kluger said another problem was mega-projects bidding against each other for a limited number of highly specialized contractors, which drove up prices. He warned that this might soon happen again as each project goes shopping for contractors to install signal and communications systems.
The Inspector General said MTA Chairman Jay Walder has accepted the report's findings and used them to tell the Office of Construction Oversight to get a firmer grip on spending and scheduling.