2-D Barcodes Popping Up Everywhere in New York City
This holiday season, squares that look like mazes or crossword puzzles are popping up on ads around New York City. They're 2-D barcodes, a new tool businesses are using to market products and attract customers.
Using a mobile phone application to scan a 2-D barcode with a cell phone can launch a mobile Web site, a Google map, even a video. The idea is to get consumers to interact with -- rather than just look at -- advertisements.
But many people still don't know a 2-D barcode even when they see one.
"I have no idea what this is and I've never seen anything like this in my life," said bookkeeper Karen Staub when one was pointed out to her on an advertisement at a bus shelter she regularly passes in Brooklyn. The code, however, was small and at ankle-level and it turns out, the placement of the code matters as much as the content.
"You'll see a print advertisement in a magazine and it appears based on where the code is that it was a last minute decision to put a code into the ad," said Roger Marquis, editor of the blog 2-D Barcode Strategy. "It's really the entire campaign that's built around a code that's going to get results."
Quick Response codes -- or QR codes -- are among the most common types of 2-D barcodes. As businesses have seen the use of barcode scanning apps by customers grow over the past year, they've been quick to incorporate these codes into their advertisements.
"Retailers are really trying to wrap their brains around QR codes and trying to understand how they can use these codes for marketing purposes," said Ellen Davis, a spokesperson for the National Retail Federation.
In Japan, where use of the codes is widespread, companies and consumers have embraced the technology. Analysts predict 2-D barcodes will really take off in the United States when companies use them to present more than just an ad.
"When we talk about whether or not consumers are going to adopt a new service or any kind of new technology, we say it has to be more convenient than what I'm doing today," said Julie Ask, an analyst for Forrester Research.
More convenient could mean offering consumers mobile coupons or offering a service that makes life easier.
Some consumers who have tried out barcode scanning seem to like it. Registered nurse Jon-David Hawks calls the experience "user-friendly."
"I really like it," he said after scanning a code at a newspaper stand on Wall Street. 
But others, like paralegal Rosemary Almonte, believe barcode scanning still has some hurdles to overcome before they will go out of their way to pull out a cell phone every time they pass a 2-D barcode.
"Googling is a much better way to find information than going up to an ad from a company and scanning some information that they want to give you," she said.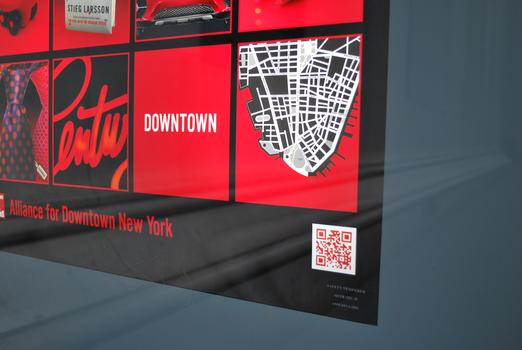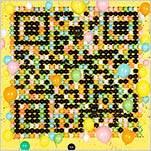 of