A "Pals of the P.A.L." Christmas, 1949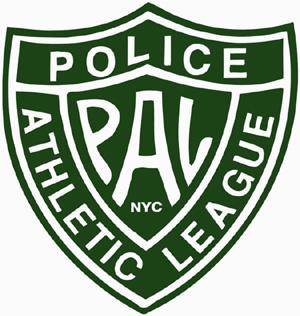 Throughout the 1940's WNYC aired a program titled Pals of the P.A.L., a youth-oriented variety show in cooperation with the Police Athletic League (P.A.L.).
Amidst concerns about juvenile delinquency, the P.A.L. was officially organized in 1936 (though by then the New York City Police Department already had a long history of youth outreach activities). For just 10 cents, a young person could become an official member of the P.A.L., and take advantage of their many offerings, including summertime boat rides, boxing clubs and admission to one of the many indoor centers throughout the city, which offered such activities as "arts and crafts, aquatics, dancing, and dramatics," to name a few.
So far, we at the Annotations have uncovered over a dozen Pals of the P.A.L. episodes, with more awaiting digitization. In essence, it is a program for children by children; all of the children participating in each episode are members of the P.A.L. under the guidance of an adult host. Full of popular songs, silly gags, and short plays performed by the "P.A.L. Players" (and a lot of accordion music), the program provided the children of New York City with a venue to showcase their talents.
In this very special Christmas edition of Pals of the P.A.L. you can hear the musical stylings of P.A.L. members, including everything from "White Christmas" to "Silent Night" and "Ave Maria," as well as a P.A.L. Players original production, The Exposé of Santa Claus as performed by the three sons of Patrolman James Stone: Donald, Billy and Roy (starting at nine minutes in).
If you can't get enough of the P.A.L. performers, fear not! We're planning a spectacular P.A.L. mixtape to be released some time in the new year.
Audio courtesy NYC Municipal Archives collection.