This Week: Must-See Arts in the City
WNYC's Arts Datebook: Year-End Must-Sees —
Female pop artists in Brooklyn, reinventing drawing at MoMA, and some singular works at the Whitney. If you're looking for something to do between the holiday food coma and the returns line at Macy's, here are four museum exhibits not to miss—two of which are just a couple of weeks away from closing.
Seductive Subversion: Women Pop Artists 1958-1968, at the Brooklyn Museum. There's a lot of good stuff going on in New York right now, but none of it as eye-opening as this small show originally organized by The University of the Arts in Philly. While Andy Warhol, Claes Oldenburg and Roy Lichtenstein are the go-to artists for anything '60s pop, this intriguing exhibit reveals that the women of the era were producing some wicked, sharp-eyed work—some of them while raising children. Many of the pieces are quirky-demented, offering some particularly acerbic views of men. A highlight: the wry film-still paintings of Rosalyn Drexler (a figure who once wrestled under the name 'Rosa Carlo, the Mexican Spitfire'). Check it out before it closes, 'cuz these ladies are fierce. Through January 9th, in Brooklyn.
On Line: Drawing Through the Twentieth Century, at the Museum of Modern Art. Drawing isn't just about pen and paper and hasn't been for a long time. And this intriguingly installed show on the museum's sixth floor is certainly evidence of that—showing the ways in which the simple act of illustration has grown increasingly conceptual. Dancers produce lines with their feet, sculptors have turned it three dimensional and experimentalists like Robert Rauschenberg have used some truly outrageous tools to produce seemingly simple works (including a Ford Model T). The exhibit is intensive, containing more than 300 works, making it one for the art geeks. But if you're just breezing through, don't miss Rauschenberg's Automobile Tire Print, from 1953, on loan from SFMOMA, the sort of work that appeals to art lovers and gearheads alike. Through February 7th, in Manhattan.
Singular Visions, at the Whitney Museum of Art. In what promises to be a highly intriguing move, the Whitney has rearranged the furniture on the fifth floor to produce a show that features just 12 artists from their permanent collection. Over the coming year, occasional substitutions will be made, but this will be an opportunity to enjoy a single work with plenty of space (and time to look at it)—certainly a luxury we all seem to be short of these days. Works by Eva Hesse, Edward Kienholz and Paul Chan will all be featured. Of particular interest: one of the dozen works now featured in the show is an edition of A.A. Bronson's portrait of Felix Partz, from 1994—a work that is now the subject of some controversy. (Bronson has asked that it be removed from the National Portrait Gallery's Hide/Seek show, after the Smithsonian pulled a work by David Wojnarowicz when it came under fire from a right-wing fringe group. Thus far, the NPG has refused.) The Whitney offers the opportunity to study this truly moving death portrait in the quiet, contemplative space that it deserves. Now open, in Manhattan.
John Baldessari: Pure Beauty, at the Metropolitan Museum of Art. Proving that conceptual art doesn't have to be full of itself, the career retrospective of this cheeky California artist is a joy to look at—offering plenty of tongue-in-cheek jokes for the artist set. Pay special attention to his works from the '60s and '70s, which are particularly idiosyncratic. The show closes soon, so be sure to get over to the Met before it does. Through January 9th, in Manhattan.
Sort of related: No time to see art in person? Then enjoy it on the worldwide web, where 'net artist Brian Piana has thoughtfully created a Web site that channels all "Xmas"-related Tweets into a single screengrab-worthy location. Happy Holidays! And welcome to your newest Internet time-suck…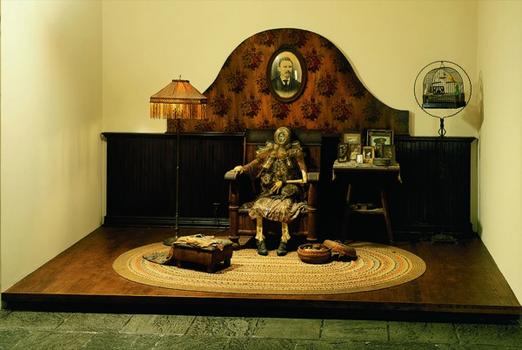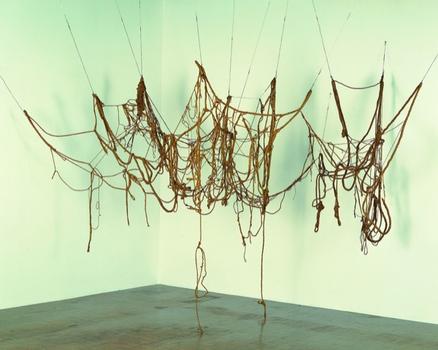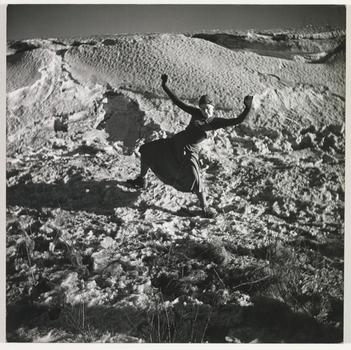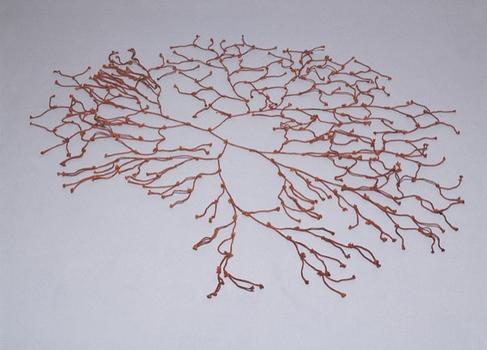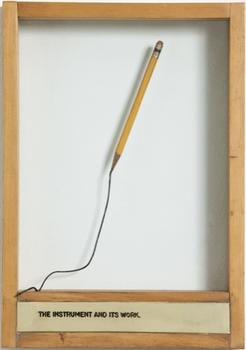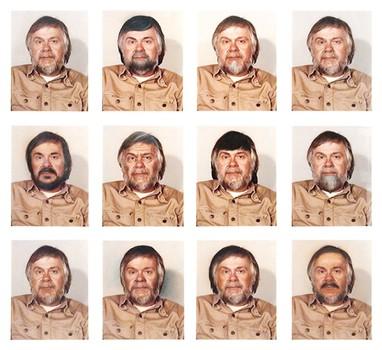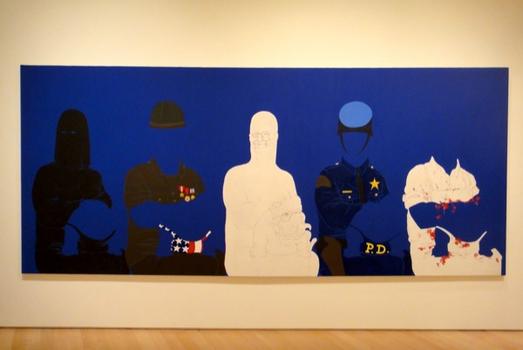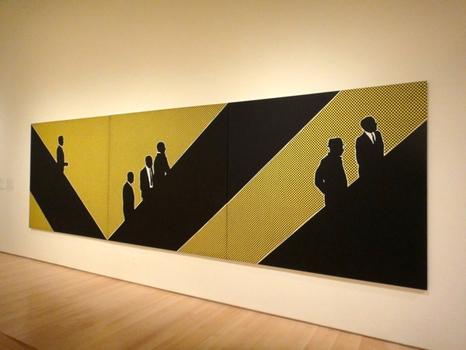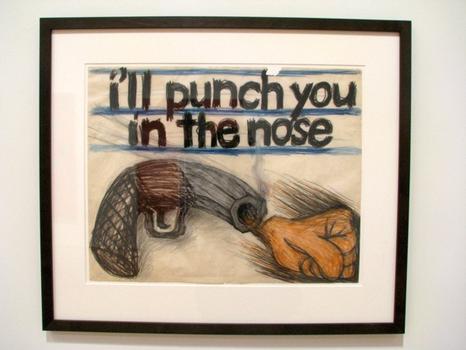 of