A Liberal To Senator Gillibrand: I'm Sorry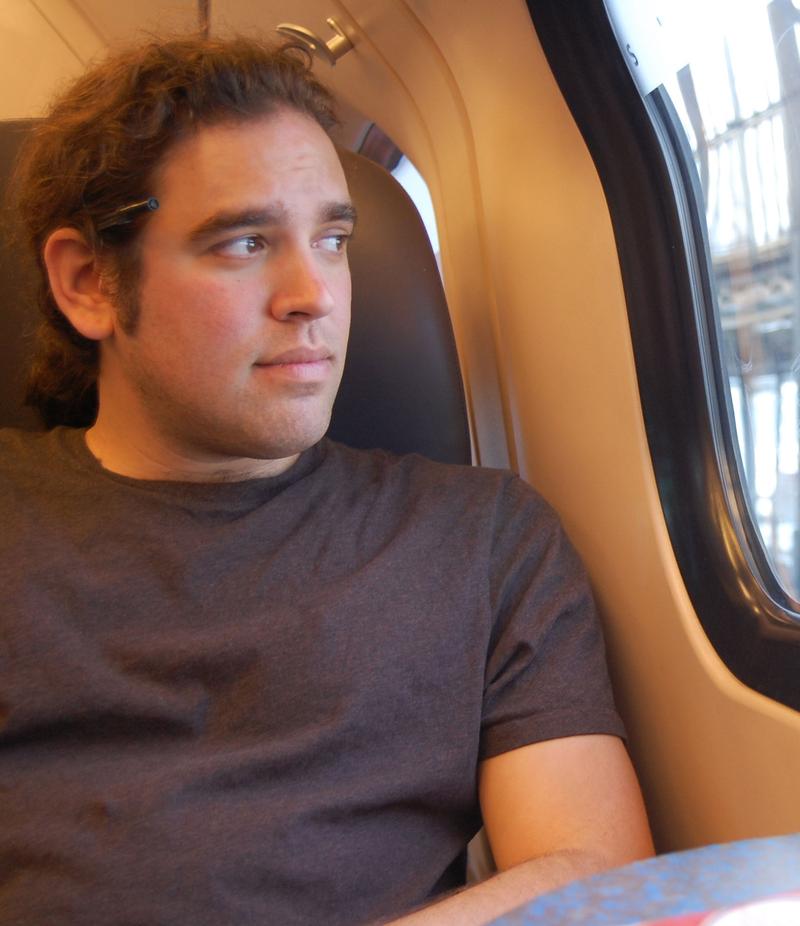 Justin Krebs talked about his piece on the Brian Lehrer Show Thursday, December 23rd. You can listen to it above.
Senator Charles Schumer is famous for his Sunday press conferences, but it was New York's junior Senator – Kirsten Gillibrand – who was in the media spotlight this Sunday.  The lead articles on The New York Times website about the historic repeal of "don't ask, don't tell" featured a photograph of the Senator who had championed this legislation in DC, over the airwaves and over her own email list for months.  Right below was an article on the final push for a meaningful action to support the health of the first responders on 9/11…and the article led with quotes from Senator Gillibrand, who has been working to pass this legislation through the Senate.
New York is full of big personalities, but on this issue, Senator Gillibrand proved herself as vocal and visible as our billionaire Mayor, media-savvy senior Senator and even her predecessor, the current Secretary of State.  What matters even more to New Yorkers than her ability to make headlines may be her effectiveness.  It's not a done deal yet, but the Senator is hoping for a "Christmas Miracle."
So speaking on behalf of at least some New York liberals, let me say: "Sorry – we were wrong."
Senator Kirsten Gillibrand is widely-recognized as a hard-working representative willing to take independent-minded votes (earlier this week, she voted against the devastating tax compromise).  It almost makes you forget that 23 months ago, she was widely-recognized as a right-winger and a poor choice by Governor Patterson. 
On January 23rd, 2009, liberal bloggers were not enthusiastic stating that she was a "crummy pick" and to the "right of Evan Bayh".  As Nate Silver wrote at the time, "I just don't know that she'll be an especially good senator for Democrats."   Comments on blogs exploded with a common theme: "we have a Blue Dog gun advocate in Bobby Kennedy's Senate seat. Great. This is change we can grieve over." 
There was immediate talk of the need to stack her primary with a line-up of likely liberal contenders including Congress Members Carolyn Maloney, Carolyn McCarthy and Steve Israel, and Manhattan Borough President Scott Stringer. 
Then, we actually got to know her.  Senator Gillibrand assembled a dynamic staff (including the newly elected State Senator, progressive champ and Espada-slayer Gustavo Rivera).  She impressed us with her work ethic and commitment.  She was willing to engage in any forum, including the blogs where many of her detractors lurked, and soon she was a regular contributor to DailyKos.
When MoveOn organized members to protest at Senate offices across the country about healthcare reform, they instead arranged a thank-you rally at the Senator's Manhattan office because she was out in front of the issue. Green jobs advocates found her an eager partner on an issue connecting job-creation, energy-independence, and environmental sustainability. Finally, with DADT and the Zadroga Bill, she has led in ways that have impressed liberals and should impress all New Yorkers.
Once again, I repeat: "Sorry, we were wrong."
To be fair -- it's not all of us. Some progressives applauded her from the start, many of them from the upstate district where she took out a long-serving Representative in 2006. Brian Keeler – a former candidate and well-known online voice – praised her appointment in The Huffington Post at the time. Activists who had worked on her campaign told the rest of us to give her a chance.  Those who knew her best, knew better than the rest.
And there are still some folks who argue her liberal leadership is the result of facing an election again in 2012 (she is currently finishing out Senator Clinton's 6-year term). They claim that this is a political necessity to stave off primaries and win in the blue state of New York. If that's the case, it's just a reminder that elections have value. Often, faced with tough races, candidates compromise or duck-for-cover or focus.  We should be grateful that electoral pressure is making this candidate more proactive and progressive.
We don't always know what we will get out of a candidate, or how our politicians will act when we need them most. Our gay and lesbian brothers and sisters, though, know what they got out of this Senator.  Our 9/11 responders know they have an advocate who speaks for the people of New York. Hopefully, by Christmas, they'll also know they have a Senator who can deliver as well.
Justin Krebs is a political organizer and writer based in New York City. He is the founder of Living Liberally, a nationwide network of 250 local clubs that create social events around progressive politics, and author of "538 Ways to Live, Work and Play Like a Liberal."