Union Turns to Public Over Teacher Data Reports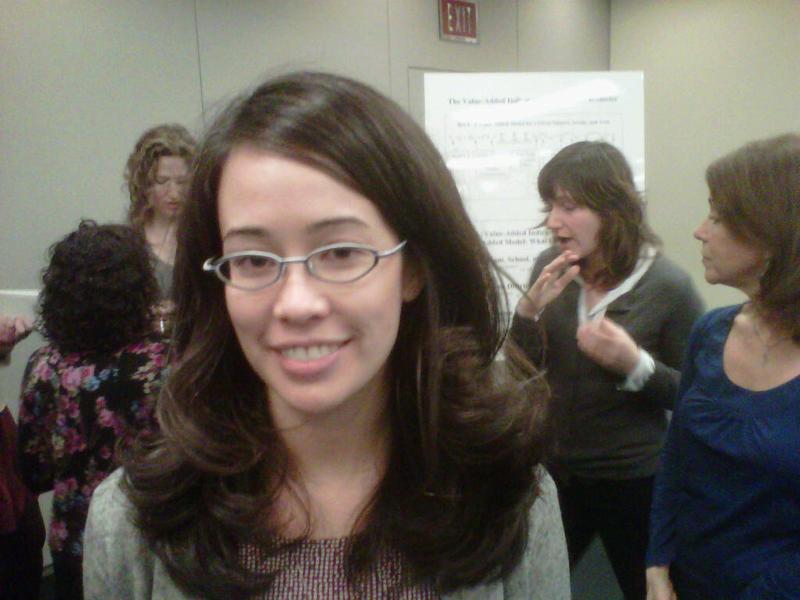 Having already gone to court against the city, the teachers union is now going to the public with its argument against releasing 12,000 individual Teacher Data Reports, presenting teachers who discovered their reports were full of mistakes.
Deirdre Corcoran is a 5th grade teacher at PS 321 in Park Slope. She says her principal managed to secure her report, along with those of other teachers, and that she found it was full of errors. These included providing a year's worth of data next to her name for the 2007-08 school year, a period when she was on childcare leave.
"This data is characterized as average and below average, and it is not mine," said Corcoran. "This data has brought my own personal ranking in certain areas down to below average."
If the data is released, the public would be able to see how teachers are ranked, according to a percentile figure, based on how much progress their students made on standardized tests. The Department of Education was set to release the reports, under pressure from news organizations, when the union went to court to block the release. Last week, lawyers for the union, the city and news organizations presented their arguments to a state judge, who is yet to rule on the matter.
Another teacher brought forth by the union at a press conference, Pamela Flanagan, teaches at Tompkins Square Middle School, in the East Village. She discovered her teacher data report identifies her as teaching English Language Arts to 30 students, when in fact she teaches 60 students math and science. She is worried the data could become part of her professional record.
"Parents totally deserve [to know] what's going on in our classrooms," she said. "But giving them information, giving them a report that has me teaching the wrong subject, the wrong students and the wrong kind of classroom, is not going to help them understand anything about how effective I am as a teacher," said Flanagan.
Flanagan said the report also did not acknowledge that she teaches special education students, which affects the overall performance of her classes.
Her fellow Tompkins Square instructor, Cara Cibener, recalled the shock she felt upon encountering her own report.
"To be rated as an above-average math teacher when I've never taught math, and a below average ELA teacher when that's not my subject, is hard to see. And to see students I've never taught [listed on her report] -- that just feels disingenuous," said Cibener.
The Department of Education didn't respond to a request for comment on Sunday.