Last Chance to See Him Soar: The Legend of Pale Male Closes Thursday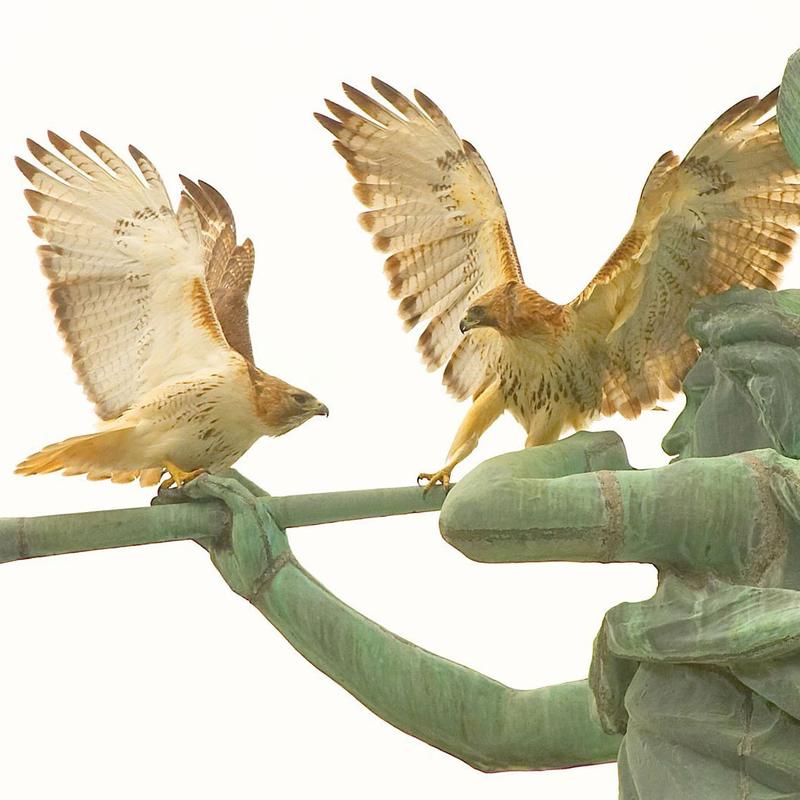 New York City is no stranger to controversies, but they usually follow the predictable lines for a major urban center, which is to say they are about power, sex, or money. But in 2004, the city was galvanized by a property dispute of quite a different order—a red-tailed hawk called Pale Male, and his mate Lola, had established a nest on the ornamental stonework of an Upper East Side co-op. When the building removed the nest in December 2004, it was the screech heard round the world, as ordinary citizens, celebrities, and naturalists protested, and the hawks were eventually re-established in their new home.
Intricately bound up in the history of Pale Male is the Belgian filmmaker Frederic Lilien, whose documentary "The Legend of Pale Male" has been playing at Village East Cinema and closes on Thursday. Lilien fled a career with his father's successful law firm to come to New York to, in his own unapologetic words, "find his destiny." His destiny turned out to be Pale Male, who first took up residence in Central Park in 1991—the first raptor to do so in over 100 years. Lilien became one of a growing community of hawk watchers who observed Pale Male, and in Lilien's case, began to collect stunning footage (with the aid of another photographer, Charles Kennedy) of a hawk to whom the park was a fertile hunting ground. 
As a result, although the film effectively sets the stage for the crisis that made Pale Male a famous cause célèbre, its real appeal is in documenting the astonishing accommodation of one of the world's great predators to a heavily populated city. We come to see New York through the hawk's eyes—not a familiar collection of streets and shops, and cute sylvan interludes (in the park), but a place of dramatic light and scale, where you can hear the beating heart of your prey just before you snatch it from the ground or air.
Two images stick with me—Pale Male carefully balancing on the balustrade before soaring for a kill—placing his feet with the care of an Olympic diver before the drop—and one of him high up on a telephone phone, glowing at dusk, and looking like Batman brooding over Gotham City.
Whether you followed Pale Male in the news in the mid 2000s, or if this is your first introduction to his story, you will find something humbling and majestic in Legend. "He is a force of nature," Lilien says of the hawk he has known for almost twenty years—one that swoops, unchallenged, into our hearts.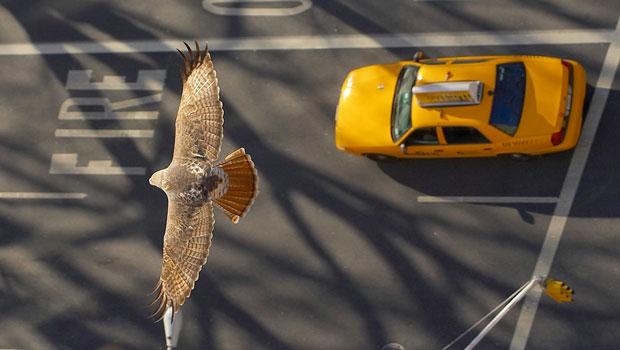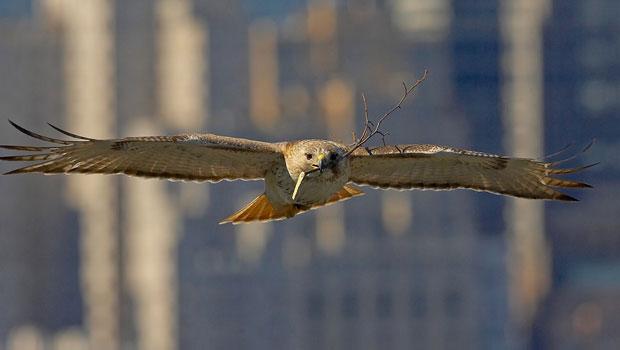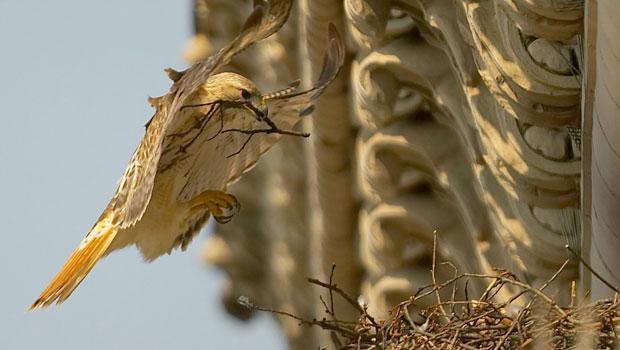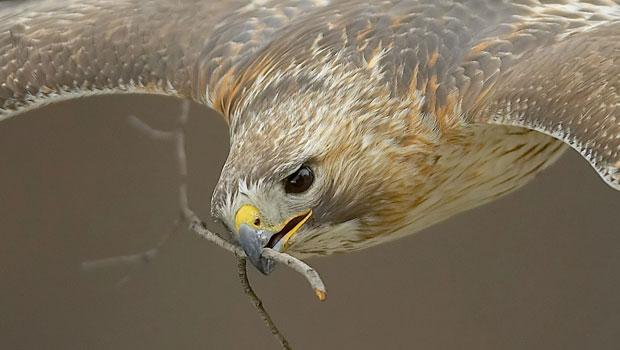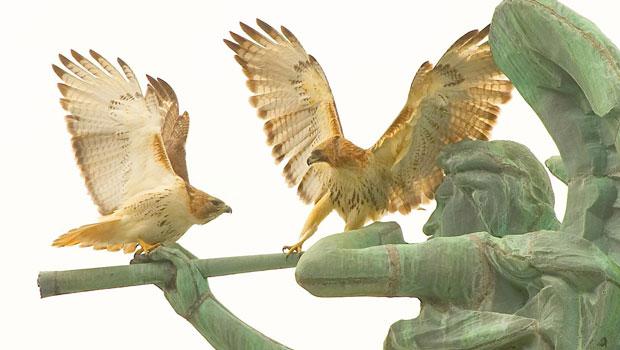 of