Drug Rehab for Housing: Alleged Scheme Targets City's Most Vulnerable
Boarding homes that pack in poor people and collect welfare funds or disability checks as rent are nothing new in New York City. Homeless advocates have been complaining about these so-called three-quarter houses for years. The city's shelter system used to send people to them, but eventually agreed to stop making referrals to places with documented violations.
Shelters weren't the only places sending people to three-quarter houses. Tenants still coming from prisons, detox programs and mental hospitals and many of them complain they are being coerced into attending drug rehab programs. 
When Jerome David came to live at 42 Christopher Avenue, a three-story building on a desolate block in East New York, he had lost his job, been evicted from his apartment and needed a permanent place to stay. He had turned to a caseworker at a local non-profit who referred him to a three-quarter house that he thought would help David move on with his life.
"It was a Wednesday, I believe, when I went to RYB," David remembered.

RYB is the name of the entity that manages the three-quarter house where Jerome David landed. The deal was simple: David would get a place to live and, in exchange, he would attend a drug rehab program five days a week. There was just one problem: Jerome David said he never did drugs, nor did he drink or smoke. But the house's owner had a plan. He drove David to rehab to sign up.

"Along the way, he stopped at this store and he bought me a can of beer and he told me to drink a little bit and to splash some on my face and on my clothes so they'll smell it. So I did," David said.

But when put on the spot, David said he confessed the lie to staffers at the program.

"They gave me a psychiatrist I spoke to. I told her I don't drink or don't smoke and she said for the purpose of me being there, say I did." David agreed.

After six months, he graduated from the program. But, David said, instead of helping find him a permanent place to live, the three-quarter house wanted him out.

"They had garbage bags. They were telling me pack my things and I was like 'I am not packing nothing.' We nearly got physical. I called the police. The police came. And when I explained to the police officer what the whole situation was, I showed them the copy of the leases and how long I was there to the present. The officer told them they can't illegally evict me. They have to take me to court and that's where we are in right now," said David.   

For the most part, three-quarter houses are filled with people who have just come out of prison, detox centers and mental hospitals. The houses are unregulated and tenants mostly pay their rent with a $215 monthly shelter allowance from welfare. In New York City, if a tenant's been living in an apartment more than a month, a landlord must serve them with eviction papers and give them a chance to respond in court.  

David said in the year or so he's been at the house he has seen dozens of men kicked out without notice.  

Yuri Baumblit is the man tenants say operates close to a dozen three-quarter houses. 

In 2005, the state Attorney General announced a 72 count indictment against Baumblit, his wife and six others. Among other things, the group was accused of enterprise corruption and money laundering in a scheme to defraud car insurance companies. Baumblit was sentenced to under a year in prison and five years probation.

City records show the Human Resources Administration has paid more than $360,000 in public welfare funds to pay people's rent at three-quarter houses linked to Baumblit.

WNYC has tried to speak with Yuri Baumblit to give him the opportunity to respond to the allegations against him. Women answering the phone at his office in Brownsville, Brooklyn said on one occasion that Baumblit was unavailable and on another that nobody by that name worked there. Two men who answered the door at the office, which is located at one of the three-quarter houses, said Yuri Baumblit wasn't in.

On Monday, three tenants including Jerome David filed a class action lawsuit against Baumblit and others associated with the houses. The lawsuit alleges that tenants are living in unsafe conditions, continually harassed and required to attend drug treatment programs regardless of whether they need them. Tanya Kessler from MFY Legal Services is representing them.

"We're hearing from a large number of tenants that their tenancy is contingent on their attendance at an outpatient substance abuse program," Kessler said.

Kessler said tenants are convinced that some house operators are getting money when residents attend drug rehab, largely because house operators hound tenants for slips that prove they got treatment each day. And once their rehab stint is over, the tenants get pushed out of the three-quarter houses.

The young attorney said the tenants who actually stand up to unscrupulous three-quarter house operators are definitely the exception, not the rule.

"Once you're in that situation, you're just struggling for survival. You're trying to figure out where you're going to lay your head or how you're going to get your belongings back or where you're going to put them. How you're going to eat the next day. Going to court is something of a luxury," said Kessler.

But for those who do make it, housing court is their last attempt to keep from returning to the streets.

On a recent afternoon, a judge ordered Larry Powell be let back in his room on Miller Avenue in East New York. Kessler is also his attorney and was handing him the documents he'd need to enforce the judge's ruling. Powell had spent the previous night riding the train. He is no stranger to the streets. He and his wife struggle with mental illness, drug addiction and homelessness. But having a roof over their heads had proven stabilizing. Powell says he only ever dabbled in drugs, but his wife Pam Worts had a 20-year heroin addiction she had found impossible to kick.

At a diner across the street from housing court, Powell and Worts talked about their path to three-quarter housing.

"This is the first time ever that I had really stopped…you understand what I'm saying and I just feel like with them providing me housing and providing me with all the things they said they were going to provide me with, I said if I put the drugs down and I put them down for real, then I will really get the help that I need," Worts said.

At one point, Worts says she was a belligerent, skeleton of a woman who had lost all her teeth. She had sex for drugs so many times, she isn't certain who the father of her daughter is. The girl is now a runaway. It's hard to match up that description with the woman who sits in the coffee shop. Today, she is impeccably dressed. Her weight is back and she's got dental implants. But her optimism is gone and desperation is beginning to set in.

"But, I actually sit here and I think about it I don't know what's more miserable because you know, at least when I was high I sedated how I felt. I'm sober today, so I see everything that's going on around me. I'm aware of what's being done to me. I don't know what makes me sadder, being in active addiction or having to accept the fact that you know what I'm saying, I'm still failing in life," she said.  

When Worts and her husband came to live at 347 Miller Avenue, they were told they would receive job training and, most importantly, help with finding a permanent place to live. A brochure the house gives out said "Comprehensive team of managers help your clients transition into independent living." Instead, the couple says, there were no services and they were hounded about attending a drug rehab program in Borough Park, Brooklyn. When Powell completed the six month program, he says he was pressured to leave the house. Eventually, he says they locked him out of his room and his things were destroyed.

Powell recalled the scene. "My clothes is cut up…my food, eggs, bacon and meat was on top of my clothes. If you go there, if they let us back in you'll see all the stuff that I'm telling you about right now, " he said.

Larry Powell and Pam Worts are also living at houses linked to Baumblit. But Baumblit is not the only operator tenants complain about.

In Greenpoint Brooklyn, James Taylor was also threatened with eviction.

The 47-year-old was hit by a car years ago and sometimes uses a cane. When he was put out of his three-quarter house this summer, he threatened to call the police. He ended up in an altercation with the house manager, who would not give his name, but who made it clear Taylor had to leave.  

"What you need to understand, this is a facility where you have to qualify for the stay here. You therefore don't qualify. Your system has been clean for well some time now," the house manager said.

It's true that Taylor had been clean for several months. No small feat for a man who had been smoking crack for most of his adult life. That night, Taylor was allowed to stay. A few days later he was put out again. This time, he spent the night in a park and waited for morning when housing court would open. Like Powell, a judge ruled in his favor and ordered he be let back in. Sitting on a bench in Greenpoint, Brooklyn, blocks from his three-quarter house, Taylor apologized for his smell and pondered his predicament.

"I knew it wasn't right what they were doing and I wasn't just going for a shelter. I wasn't going for another three-quarter house that I didn't know anything about. If they would have gave me time to find a place that was suitable for me, then it wouldn't have came to this but it was like, 'No, you're in the street,'" said Taylor.

He said part of him felt proud for standing up for himself and a part of him dreaded another confrontation.

The entity that runs Taylor's current three-quarter house is called CIS Counseling Center. That's also the name of the drug rehab program that tenants are required to attend. New York State's Office of Alcoholism and Substance Abuse Services or OASAS oversees drug rehab programs and in 2009, CIS was cited with several serious violations.

A state inspection report reads, "CIS's current practice of mandating outpatient treatment as a requirement for admission into a sober home residence is a violation of patient rights and should be immediately ceased."

The same 2009 inspection report painted a picture of a program that keeps shoddy case records and most troubling, the report said that the CIS Counseling Center provided services to its patients that are "clinically unnecessary and unjustified".

WNYC reached Jack Schnitt, Executive Director of CIS by phone at his office and asked him to discuss the damaging report, but Schnitt said he wouldn't talk about it.

WNYC began asking the city's Human Resources Administration in September for information about payments to three-quarter house operators. It took them three months to respond. According to agency records, between January of 2009 and October of 2010, more than $2 million was paid by HRA to about a dozen companies known to be three-quarter house operators in Brooklyn alone.

In response to complaints about operators, HRA says tenants have a right to choose where they want to live and vetting landlords would make it impossible to provide timely assistance. 

When asked about the allegations that drug rehab programs were linked to three-quarter houses, OASAS would only say any time an allegation is made against an OASAS provider, it's reviewed.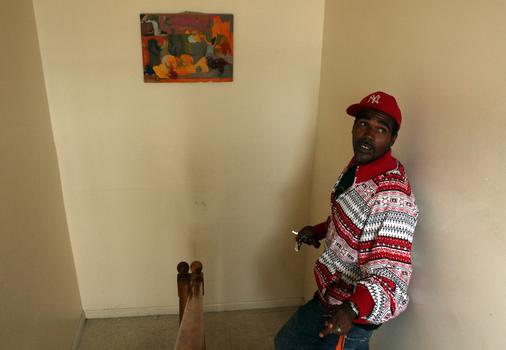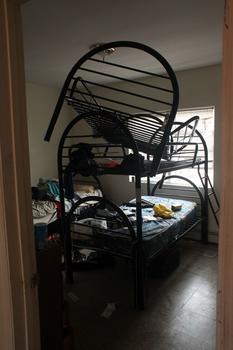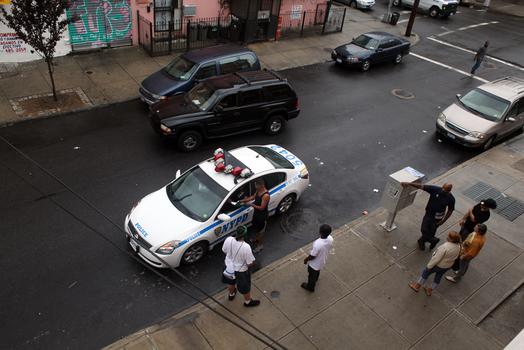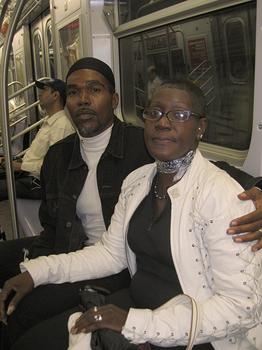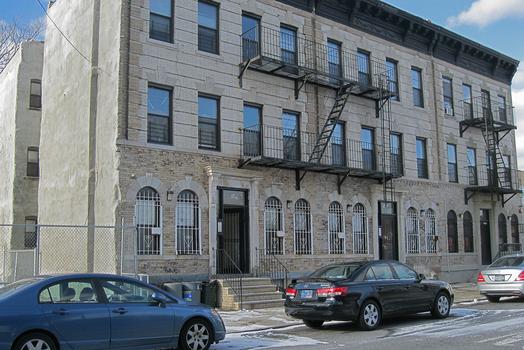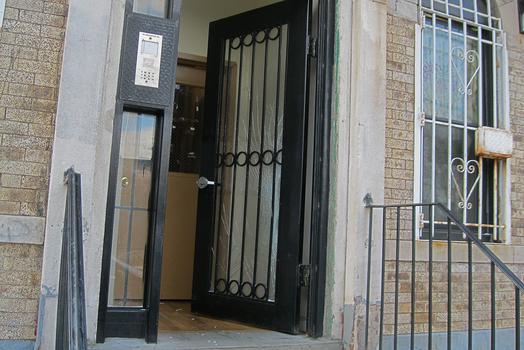 of