City Revamps Guidelines for Teacher Tenure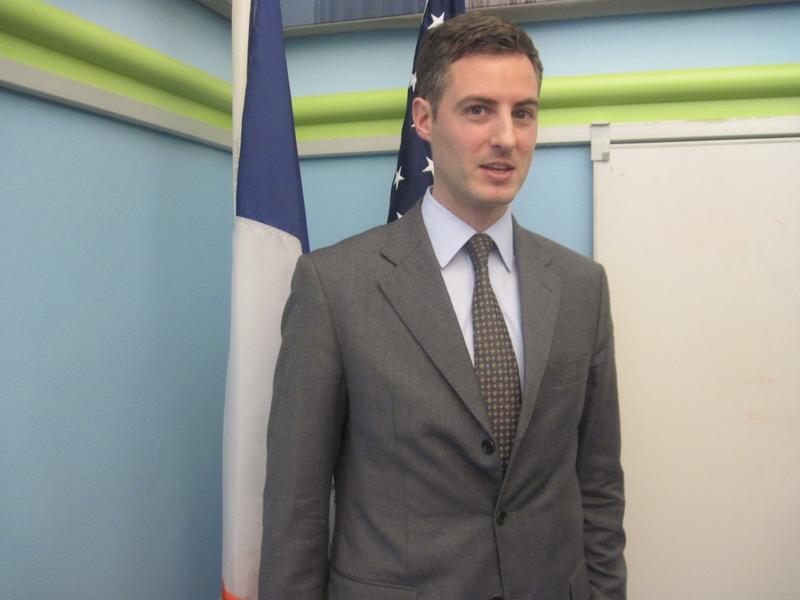 New York City wants to institute new guidelines that will make it harder for public school teachers to get tenure.
Deputy Chancellor John White said principals are getting new guidelines that encourage them to grade teachers more rigorously than before when it comes to tenure evaluations.

"This is a culture shift across our system from one where we accept tenure as the de facto option, to one where we make it the highest reward that our system has to offer its teachers," he stated.
Tenure can be granted after three years' probation. Principals make their recommendations to district superintendents by simply stating that a teacher does or does not deserve the lifetime job protection. But starting this year, principals are being asked to consider three specific factors in determining tenure: student achievement, observations of classroom teaching and evidence of the teacher's impact on the school community. And they'll be asked to assign their teachers one of four ratings from "ineffective" to "highly effective."

"If you are effective in those areas and you've demonstrated it year after year, we want you for lifetime in this school system," White explained. "But we're not going to grant lifetime employment until we have a guarantee that you're going to be effective for life."
Currently, teachers are rated either satisfatory ("S") or unsatisfactory ("U"). The Department of Education says some teachers with "U" ratings have received tenure.
The Bloomberg Administration has long complained that too many teachers receive lifetime job protections. But roughly 89 percent of teachers still receive tenure. The city says that's a big difference from five years earlier though, when 99 percent received tenure. Deputy Chancellor Eric Nadelstern says the economy is one factor. Four years ago, there was a scarcity of teachers but now there are many more applicants and the city has an "opportunity for higher standards," he said.
He also said principals are just beginning to use student test scores in making their tenure decisions. Elementary and middle school teachers have been given ratings based on how much progress their students made on state math and reading tests. These "teacher data reports" were used in tenure considerations for the first time this year. The United Federation of Teachers is now suing the city to prevent it from releasing the names of the 12,000 teachers who got the ratings. The union said it's worried about invading its members privacy and it argued that the ratings are a poor measurement of teacher quality.
However, White and Nadelstern both insisted the teacher ratings aren't the only factors in making tenure evaluations. In looking at student achievement, principals are also now being encouraged to look at student papers and projects and Regents exams. Extra credit is given when progress is made among special education students, English Language Learners and high school students who are overage and don't have enough credits. Principals are also supposed to look at instructional practices, such as observations of a teacher's classroom lessons, planning, commitment to improvements and how they assess their students.
This year, the state legislature passed a law creating four categories for rating teachers instead of just two: satisfactory and unsatisfactory. Teachers will be rated as ineffective, developing, effective, or highly effective starting in the 2011-2012 school year. But the city is encouraging principals to get a head start by using these ratings for new teachers and to withhold tenure from anyone who isn't considered effective for two years in a row.
A spokeswoman for the Council of School Supervisors and Administrators, Chiara Coletti, says union president Ernest Logan was aware of the coming changes but that they don't sound dramatic. Principals can already choose to extend the probation period if they don't think a teacher is ready for tenure, but they now have the opportunity to explain it. She says the majority of principals will welcome the guidelines because "principals feel equal to the responsibility of explaining why they've made the decision they've made." 
The teachers union downplayed the changes, though. "Every time the DOE needs a cheap headline, they make some pronouncement about teacher tenure, conveniently ignoring the fact that the process for granting tenure has always been within the DOE and the Chancellor's control," union president Michael Mulgrew said in a statement.
"We'll be reviewing this latest process with the hope that it can help solve the system's real problem -- the huge numbers of teachers who leave of their own accord before their probationary period ends. If the administration spent half as much time and energy supporting teachers as it does pontificating about tenure, we'd have a better school system."
The UFT claims 40 percent of teachers leave before the end of their three year probation period, largely because they don't get enough support and professional development. The Department of Education disputes that number, and says it's closer to 25 percent.