Hop On A Vintage MTA Train Or Bus This Month
If you're waiting on the M train platform any Sunday this month, you might be transported back to the 1930s. That's because the M.T.A. is once again running its vintage steel subway cars along the M line from Manhattan's Second Avenue stop to Queens Plaza.
M.T.A. spokesperson Charles Seton says the historic eight-car trains, which were made by American Car and Foundry between 1932 and 1940, haven't been run since 1977. "It has wicker seats, ceiling fans, which won't be in use this time of year," says Seton. "And everybody seems to love 'em—the people who remember them and the people who have never seen them before."
In addition to a blast from the past underground, the M.T.A. will be running old-school diesel buses above ground on weekdays in all five boroughs this month. The buses were made by General Motors and Flexible Corporation in the '50s and '60s.
Trains depart from the Second Avenue station at 10:01 A.M., 11:31 A.M., 1:01 P.M., 2:30 P.M., and 4:01 P.M. each Sunday in December. Departures from Queens Plaza are at 10:44 A.M., 12:14 P.M., 1:43 P.M., and 3:14 P.M. Buses run weekdays—late morning and mid-afternoon—on these lines through the end of December: B1, B65, S61, Q13, Q46, M34, M42, Bx7 and Bx30. Rides are free if you're on the train platform or $2.25 if you're not, the cost of a single fare.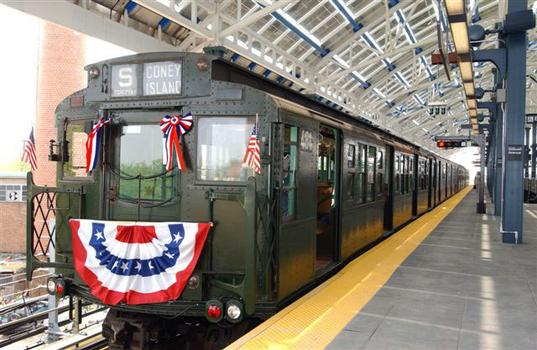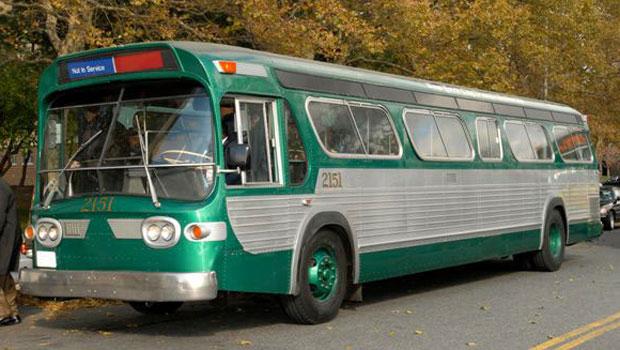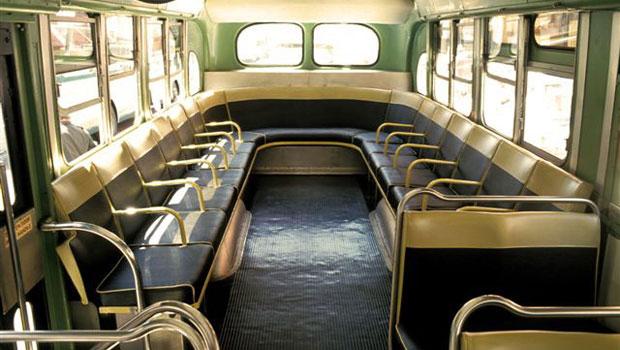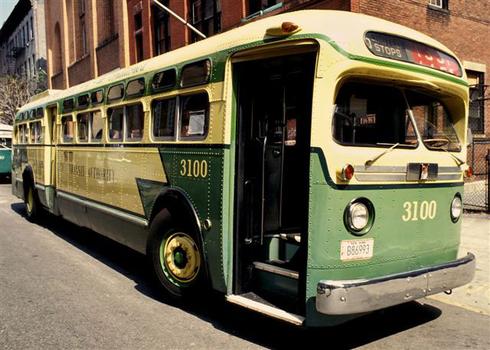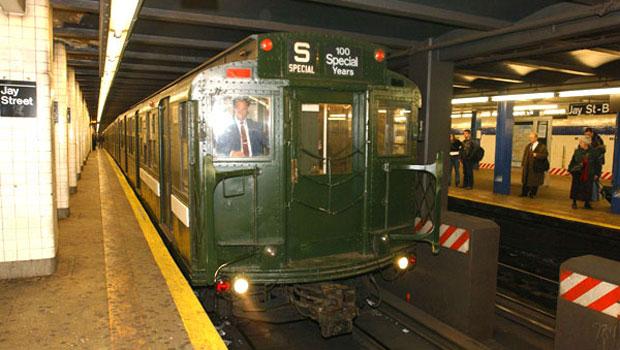 of