Unicorns and Fishbowls: Professional Actors Perform Kids' Plays at the 52nd St. Project
At a rehearsal this week, actress Lili Taylor was polishing the hooves of her fellow unicorn Liza Fernandez with a piece of cardboard marked "BRUSH." As the clear timbre of Sonia Manzano's voice coached them about how to incorporate equine pack mentality into their performances, the show's playwright Kaitlin Feliciano got out of school across the street and raced over to the theater to watch the rehearsal.
Katilin is 10, and the play she wrote, "Friendship Day, Or Else," debuts this weekend at the 52nd Street Project, a non-profit that has worked with kids in the Hell's Kitchen community since 1981. Kaitlin worked with Manhattan-born Sonia Manzano (who is known for her work on "Sesame Street") for over nine weeks to write and stage the play.
"Friendship Day, Or Else" tells the story of Rainbow, a purple unicorn who works at the hoof salon. Rainbow needs to bring a friend to the friendship day party or else be "banished to New York City, forever"—a fate worse than death for the meadow-loving unicorn. When Rainbow runs into Selfy, a self-involved white unicorn desperate to be noticed by her parents, the two end up at the friendship day party and both are redeemed. Though the world of the play is imaginary, the themes recall the recess rejection and the friendship anxiety that are a huge part of the kid experience.
Taylor started working with the 52nd Street Project in 1988 when she moved to New York—the same year she starred in "Mystic Pizza" and her career took off. "Some say it's the best playwrighting in town," she says in her distinctive breathy voice. This year is particularly special to Taylor and other big-name supporters of the Project like Edie Falco, Frances McDormand and Billy Crudup because it's the one-year anniversary of the first show performed in the project's new 17,000-square-foot space, which includes a theater, rehearsal rooms, and study areas equipped with computers.
The space is the result of a $19 million campaign that raised funds from the city, state and corporate organizations. It has bright patchwork carpeting and walls decorated with props from past shows, including cardboard angel wings and a giant cheeseburger. Up to 160 kids aged 9 to 18 from Hell's Kitchen are involved with the project at any given time. They stop by for after-school homework help, playwrighting and acting workshops as well as other free-of-charge activities.
Manzano has worked with children since her debut on "Sesame Street" in 1971. She says that the 52nd Street Project gives children a voice. "I'm very into empowering children," she says. "When they get the opportunity to make up a story and decide exactly how things are going to turn out, it gives them a sense of power."
Kaitlin certainly doesn't look intimidated as she watches the rehearsal of a play about two fish living in a fishbowl. "You can make up a whole new world of your own," she says. "You just write about what you want." This weekend, she will watch her own play unveiled, from behind a small desk lit by a lamp on stage right.
When to catch the plays: December 10th at 7:30 P.M., December 11th at 3 P.M. and 7:30 P.M., and December 12th at 3 P.M. Admission is free.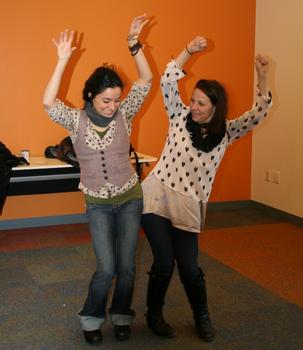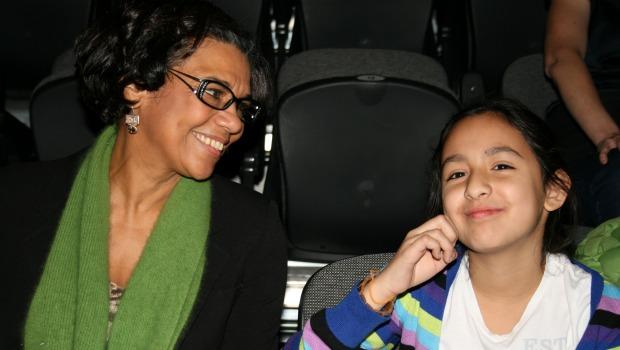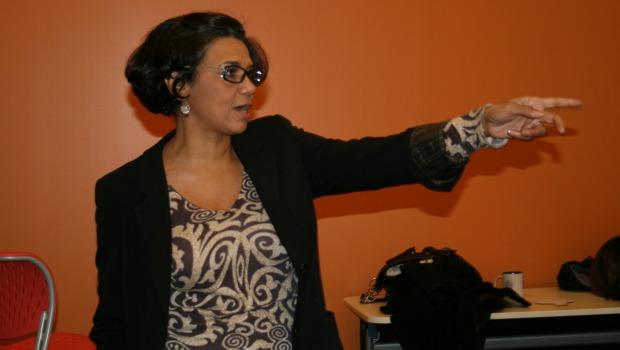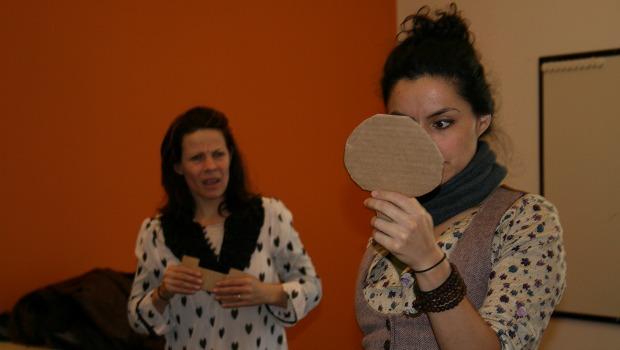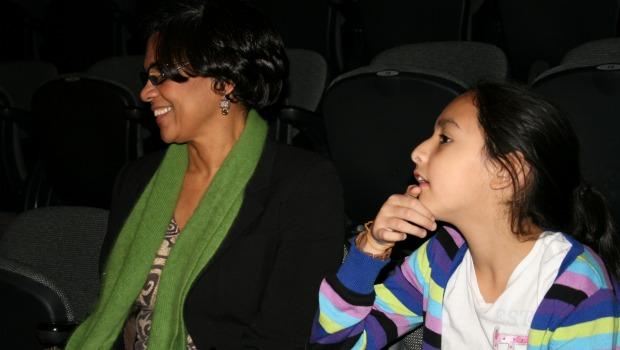 of