Sights and Sounds from the John Lennon Memorial at Strawberry Fields
Click the play button above to hear from Lennon fans and check out our slideshow below.
Wednesday, December 08, 2010
In commemoration of the 30th anniversary of John Lennon's death, fans gathered at the Strawberry Fields Lennon memorial in Central Park, just 100 yards from the place where he was shot and killed on December 8, 1980 outside his Upper West Side apartment building. Since early today, guitar-slinging mourners have been mingling with tourists, news reporters, and throngs of children on class trips to remember John Lennon.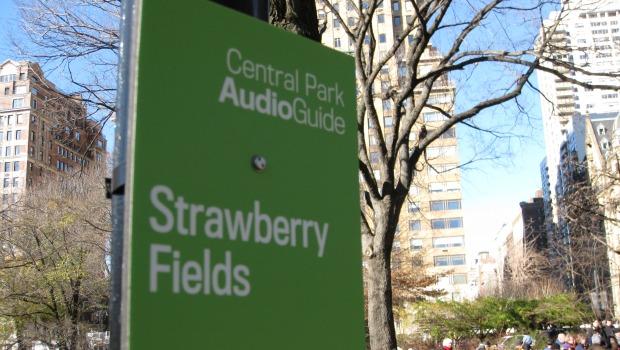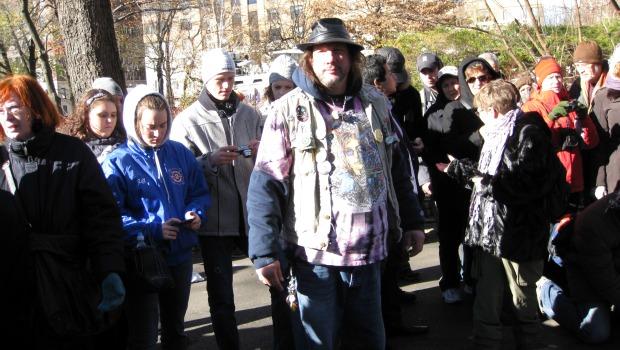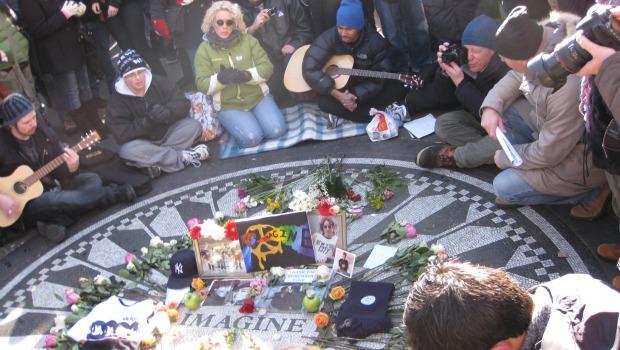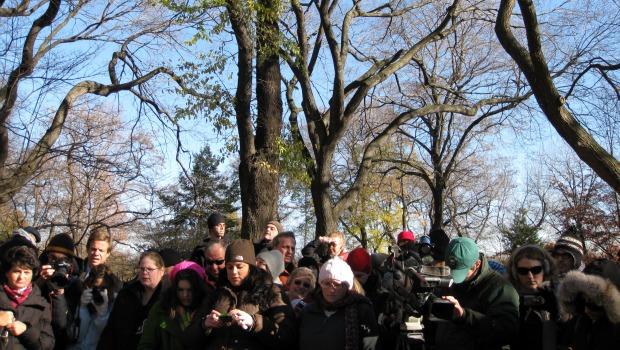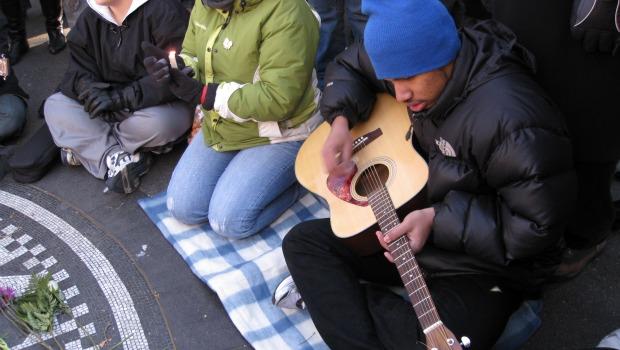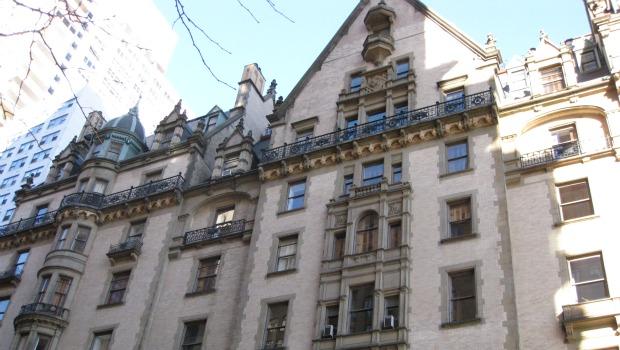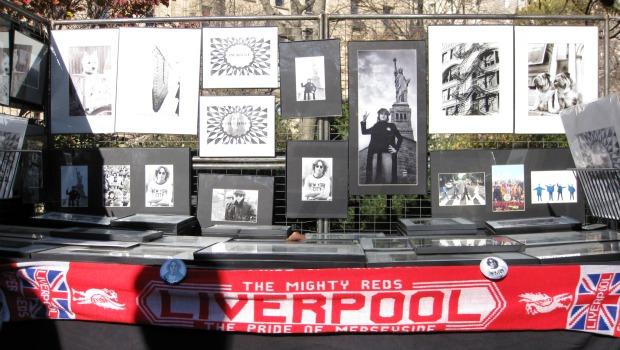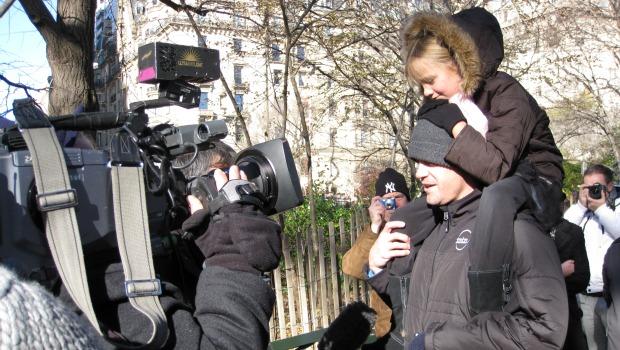 More in: