How One New York School Uses Teacher Data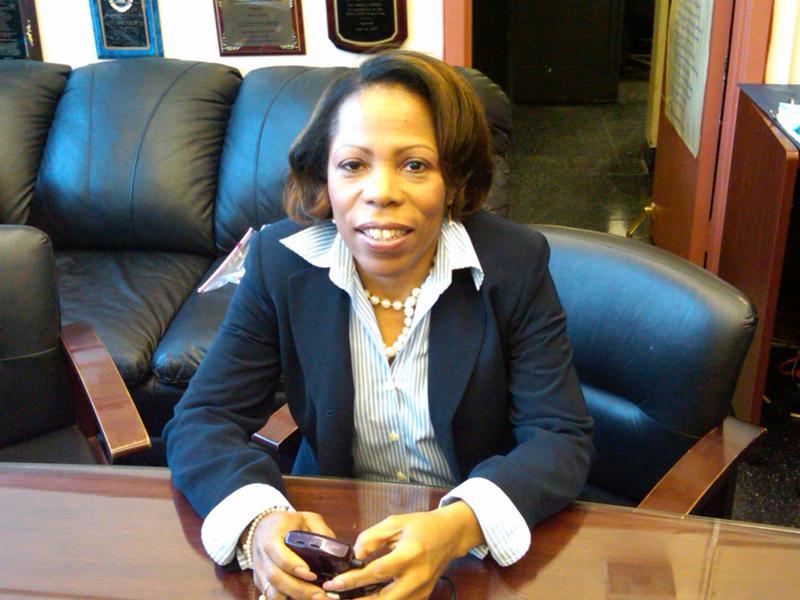 One school that's been using the teacher ratings ever since it took part in a limited pilot program four years ago is PS 189 on the border of Crown Heights and Brownsville. Principal Berthe Faustin says they often confirm what she already knew: some teachers are more effective than others in raising student achievement.
Math teacher Maria Pena Valenzuela is one example of that. On the surface, it's easy to see why she's so good at her job. Her seventh-graders appear fully engaged as she asks them to compare the spatial dimensions of a flat piece of paper and a basket.
"What is the difference between this paper and my basket?"
"That is three dimensional and that's two dimensional," a child replies. 
"Can I put something inside?" Valenzuela asks, pointing to the post-it note.
"No!" her students respond.
"Can I put in water?" Valenzuela asks.
"No!" 
The 27 students in this classroom are completely absorbed in the lesson. But Valenzuela's students aren't just engaged. Principal Faustin says they're thriving academically. "In some instances, all her children show growth," says Faustin. "A year to two year's growth. Year after year."
By contrast, Faustin says only half the students in classes taught by her least effective teachers make a year's worth of progress, as measured on state exams. She says the five teachers who scored in the very bottom (out of 100 staffers) were, indeed, her least effective teachers. She encouraged two of them to leave last year and is now helping the remaining three because they have some potential.
We observe one of them at work (no name is given because Faustin wants to protect the teacher's identity) to see the difference between an excellent teacher and one rated less effective. The teacher directs the lesson to the front of the room while students in the back appear bored or lost. Faustin steps in and encourages the teacher to arrange the class in a circle so all the students can feel equally involved in the lesson.
Faustin says the teacher data reports have helped her pinpoint particular problems when she meets with teachers and wants to give them constructive feedback. 
"It helps say 'Look, see what we've been talking about? See Johnny, Mary and Jaquon,'" she says, throwing out a few fake names as an example of how she'd approach a teacher. "'You've been getting great results with 27 other children. But these three children, last year this is where they fell and look what happened. Look what happened again this past year.'"
Nonetheless, Faustin doesn't think the reports should be shared with the public. Though some of her teachers might not have a problem with it, others "will take it absolutely beyond personal."
"I'm rated on data," Faustin explains. "Attendance, incidents, how well children are learning, the growth. I'm measured by that. Not that there's anything wrong with that. I think it's when we take that alone."
Michael Roatt, a music teacher and union representative at PS 189 in Brooklyn, worries about releasing the names.
"Then you have a stigma attached to you," he says. "Or your name wherever you go. I mean, if you leave New York City go and work in California, Georgia, Florida, this will always follow you. And you don't want that."
A couple of parents at the school also see no need to release the teacher ratings. PTA Secretary Sonia Woods, who has three children enrolled in the combined elementary and middle school, says parents who are involved in the school will already know how their children and teachers are doing. "By me as a parent coming to the school and doing so I will find out anyway," she says. "I don't need to find out in the media."
Meanwhile, Principal Faustin has yet to even look at the latest teacher data reports from 2008-09, the ones that are the subject of the lawsuit. She says it's been a hard year for her staff. The percentage of students passing their annual math and reading tests fell when the state raised the bar. The school is overcrowded, with a few classes over contractual limits. Faustin doesn't want to lower morale even more. "I know it will be devastating to them."