30 Years Later, New York Remembers John Lennon
On December 8, 1980 at 10:50 p.m., John Lennon was murdered outside his apartment building by deranged fan Mark Chapman. Lennon was returning home from his recording studio. Thirty years later, New Yorkers are still commemorating the Beatle that made our city his home. Here are some ways to remember Lennon around town on Wednesday.
"Lennon and Legacy " at The Greene Space  WNYC is throwing a special Lennon event Wednesday night in the Greene Space, which WNYC Host of Soundcheck and New Sounds John Schaefer will emcee. "Lennon and Legacy" will feature conversations with LennonNYC director Michael Epstein and Lennon autobiographer Keith Elliot Greenberg, who recently published an hour-by-hour account of the last day in Lennon's life. Meshell Ndegeocello will also perform a tribute. Plus, actors will read reflections on Lennon from everyday New Yorkers, and live video from the memorial celebrations at Central Park's Strawberry Field will be beamed into the performance space. Get there at 8 P.M. at 44 Charlton Street in Soho, Manhattan. Tickets cost $30.
Memorial Celebrations at Central Park's Strawberry Fields Fans gather every year at Strawberry Fields, the John Lennon memorial in Central Park, but the crowds are bound to be bigger than usual this year despite the bitter cold since it's thirty years after Lennon's death. People arrive as early as 7 A.M., and a sing-a-long starts around noon. Two moments of silence are observed—one at 10:50 P.M., the time when Lennon was shot, and another at 11:15pm, the time of his death. Get there any time during the day—it's all day—at the 71st Street entrance of Central Park on the Upper West Side. No cost. 
"John Lennon Tribute" at the Glasslands Gallery Brooklyn's Glasslands is hosting a Lennon tribute Wednesday night. Over ten Brooklyn indie bands, including Amazing Baby and Here We Go Magic, will perform songs and Lennon covers. Proceeds from the show go to Arts Education International, a non-profit that brings arts education to orphans in West Africa. Get there at 8 P.M. at 289 Kent Ave in Williamsburg, Brooklyn. Tickets cost $15.
"This Boy… John Lennon in Liverpool" at The Paley Center for Media  The Paley center is exhibiting a series of photographs from John Lennon's youth in the rough-and-tumble English town of Liverpool. Photos include shots of Lennon playing with his first band, the Quarrymen, which was a skiffle band later joined by Paul. (Check out band pics in the slideshow below) Get there any time between 12:00 P.M. and 6:00 P.M., between now and December 31 at 25 W. 52nd St., #6 in Midtown Manhattan. Tickets are $10 for exhibit and general admission.
"Starting Over: The Making of John Lennon and Yoko Ono's Double Fantasy" at the Borders Penn Plaza This October, Ken Sharp published a new book documenting the making of Lennon's last album, Double Fantasy, which was released just weeks before his death in 1980. The book draws on interviews with musicians who played on the record, as well as members of the media who interviewed John Lennon in the months before the murder. Borders hosts a Q&A and book singing with Sharp as well as one of the photographers for the book, Roger Farrington. Get there at 6 P.M. at 2 Penn Plaza (at W. 33rd Street) in Midtown, Manhattan. No cost.
BBC America Remembers John Lennon BBC America pays tribute to Lennon with a marathon of Beatles and Lennon-themed films, including Imagine: John Lennon, featuring Lennon's own footage and narration, and Backbeat, a fictional film depicting the Beatles' early days in Hamburg, Germany. Tune into BBC America beginning at 9 A.M.
What did John Lennon mean to you? Let us know by leaving a comment below, or let us know other Lennon memorial events happening in NYC on Wednesday.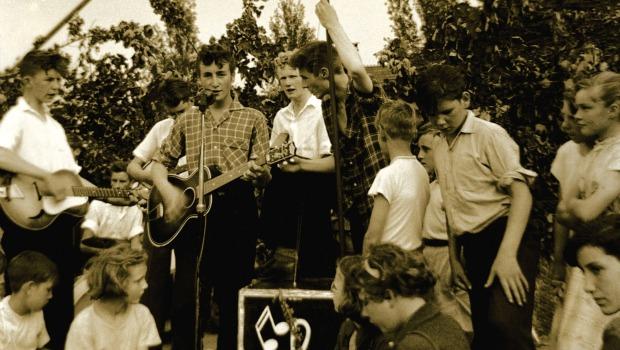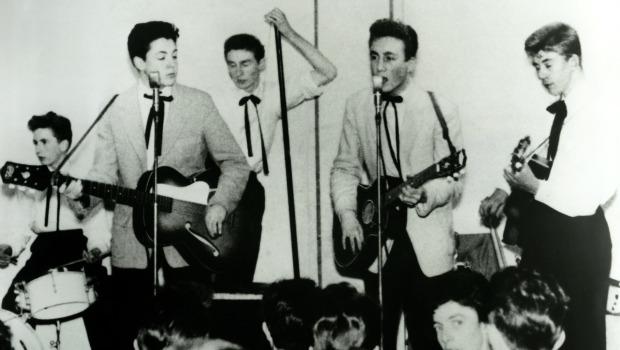 of