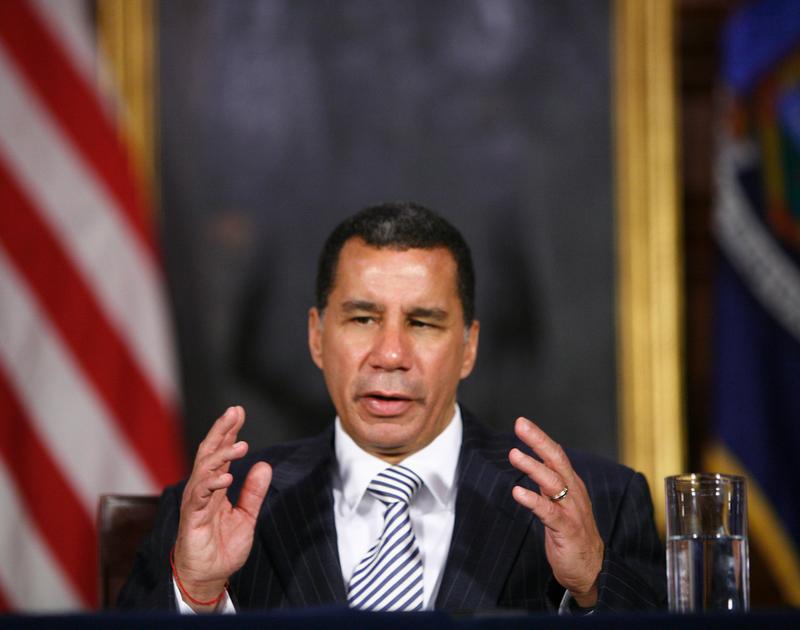 Governor David Paterson is taking time these days to reflect on his unexpected turn at the helm of New York's government. He took the post abruptly in March 2008 when Eliot Spitzer resigned over a sex scandal.
Paterson has just finished dealing with the legislature in a special session, in which Senators and Assemblymembers ignored his request to close the latest budget deficit. Paterson, who was a 20-year veteran of the Senate, and the widely-liked Senate Democratic Leader before running on the ticket with Spitzer has seen his relations with the legislature deteriorate to unbridled hostility as his tenure as governor wore on. Paterson said he's not bitter, though, and has developed a philosophical approach to governing in what's been a difficult time.

"I found that there were a number of things that were beyond my control," said Paterson. "I tried to address the issues where I had the authority, and leave the rest to fate and spirituality."

Paterson prides himself on recognizing the severest economic downturn since the Great Depression early on. He warned of dark clouds gathering during his inauguration speech. He said for that he was called "chicken little," but his warnings were justified when Lehman Brothers collapsed and Wall Street melted down.

"It dictated and pervaded my entire time as governor," said Paterson.

Paterson speculated that had he had "discretionary money" to deal with the legislature, in the form of member items or a pot of money to devote to projects in key lawmaker's districts, he might have gotten along better with legislators.

"Nobody wants to admit that goes on," said Paterson. "That never happened in this administration."

It was not only the recession that made Paterson's term in office especially difficult. He also was plagued by personal scandals, one involving a top aide who was accused of domestic violence. Paterson tried to step in and help the aid, actions that special prosecutor Judith Kaye later called "errors in judgment". The rumors and reports culminated on Super Sunday last February, a time Paterson considers the low point of his term.

"Somebody called three different media outlets, saying the governor would resign in a Spitzer- like scandal the next day, and that was totally not true," said Paterson.

Paterson says the experience taught him not to "back down", but he did withdraw from seeking election as governor. Free of political aspirations, he then spent the spring and summer devising methods to force the legislature to approve his stripped down state budget.

Paterson is still governor for a few more weeks. He says he's thinking about pardons for some immigrants who have applied for citizenship but are facing deportation over crimes committed long ago. He says he believes the INS is being too "cruel and harsh". He says he also has some economic development initiatives to announce, including one to encourage solar power.

"I want the people of the state of New York to know is that the last two checks that were paid to the governor before he went out of office were not sent to person in Florida who's on vacation," Paterson said. "I will work until the last day."
 
Paterson has already guest-hosted two radio programs, a sports show and a talk show, he says he likes the medium and it's one of the many career options he'll consider after January 1.  He says he's also interested in teaching and serving in government in "an ancillary way." But mostly, he says, he wants to take time off to think and enjoy not having to jump every time the phone rings.