Miami Art Fair Report: Reveling in Excess at Art Basel
It seems the entire Commes-des-Garcons-clad art industry has parachuted into Miami for the art fairs and their squajillion related events—a debauched week of drinking, ogling art, more drinking, and trying desperately to get on the list for the swanky Miami Beach parties, the ones with supermodels. (I've spent my evenings at a local dive, listening to the Gypsy Kings sing "Hotel California" and drinking $5 gins.)
Earlier this week, in between my champagne breakfasts at the convention center and the free Shake Shack burgers at the Art of Basketball show in the arts district, I managed to spend some quality time ogling the wares at Art Basel Miami Beach, the mack daddy of Miami's art fairs. As in years past, the show is big (250 galleries featuring work by more than 2000 artists), occupying the entire Miami Beach Convention Center, as well as numerous sites beyond it.
But this year the show was big in another way, too. After a couple of years spent showcasing more demure works in deference to the weak economy (as in: easier to transport and sell), the fair is back to its usual Fall-of-Rome splendor, with giant sculptures and large installations and one totally over-the-top booth designed by Zaha Hadid. (Which makes me wonder if one day there will be something like the airplane graveyard in Arizona for massive installation art that is no longer considered hot.)
Herewith, a little taste of what I saw at Art Basel. The fair runs through Dec. 5, in Miami Beach.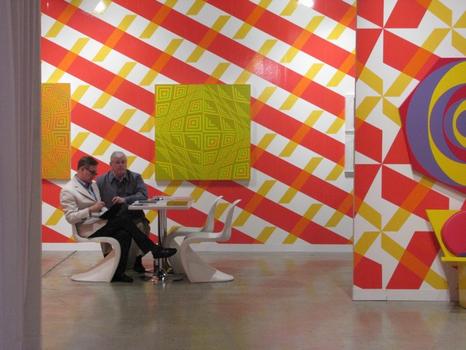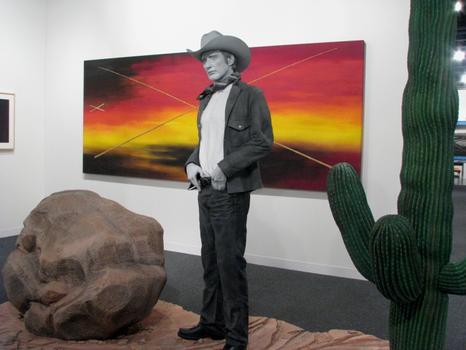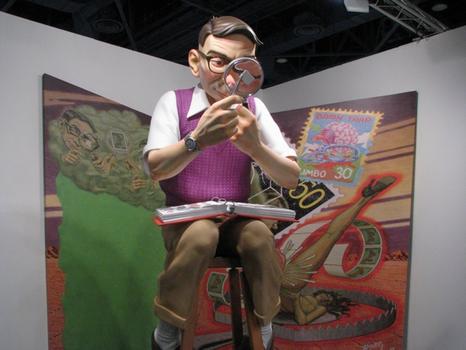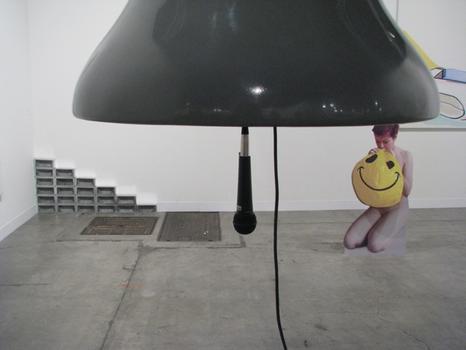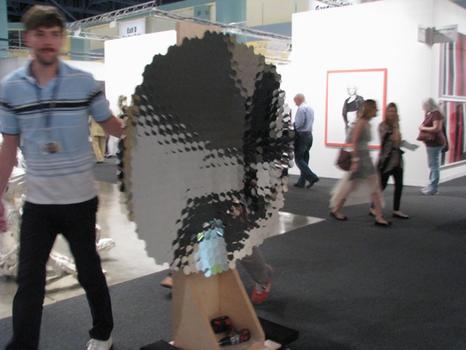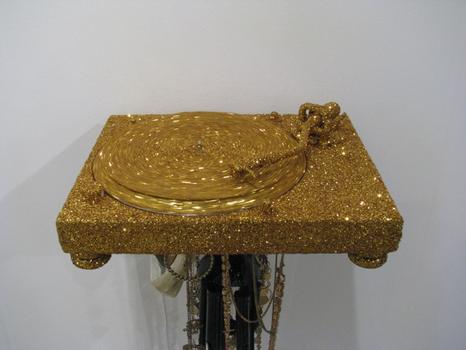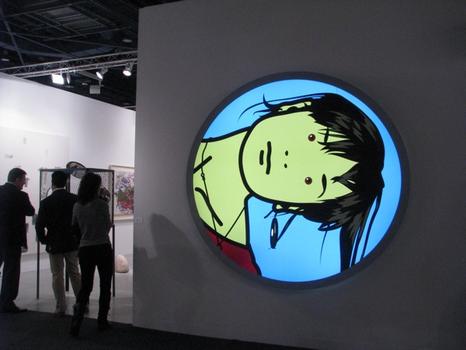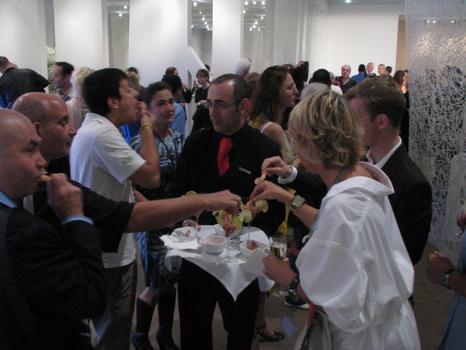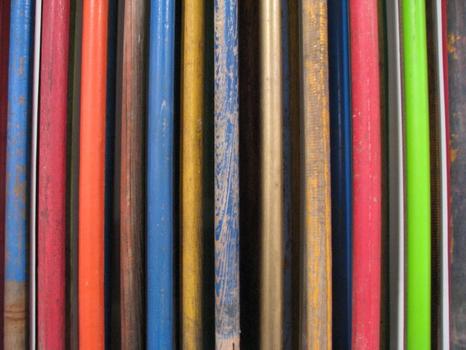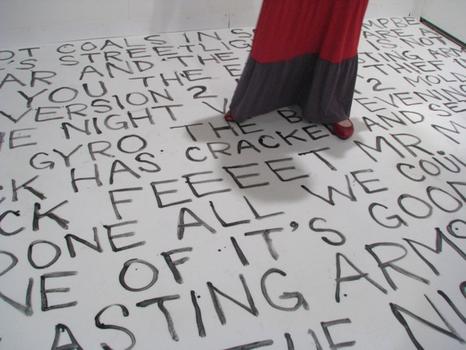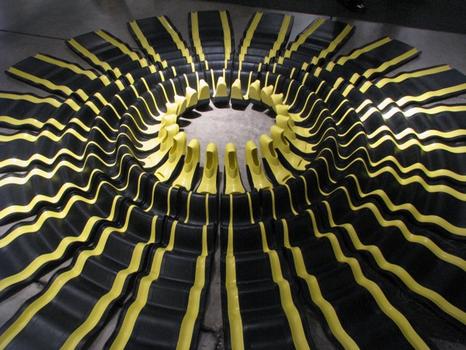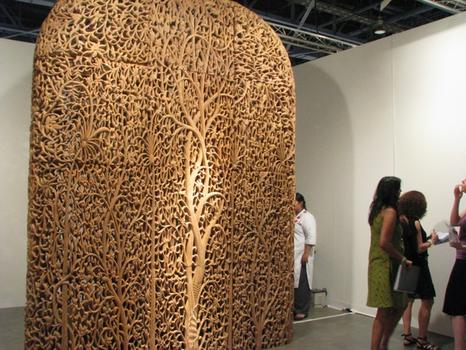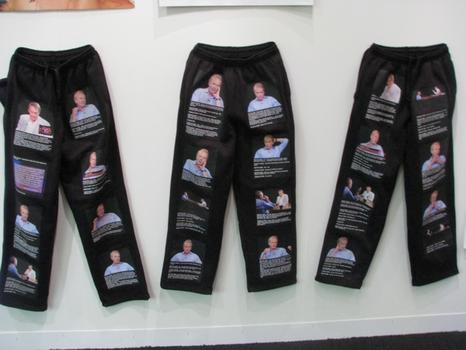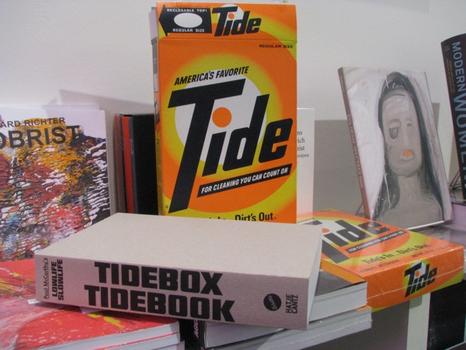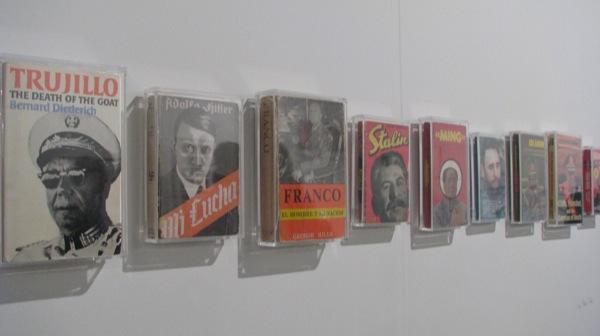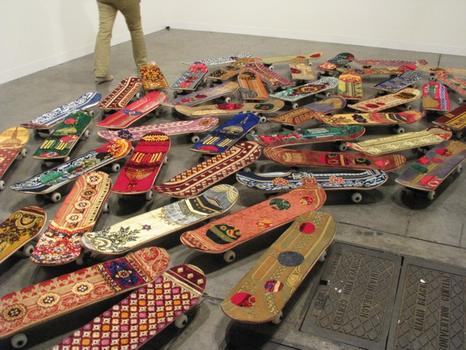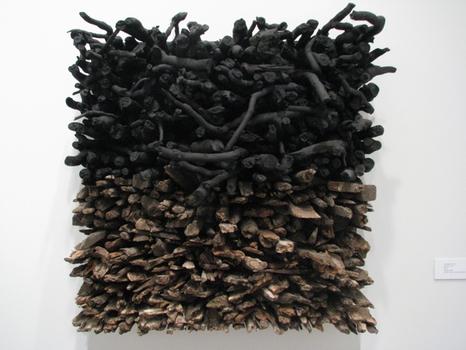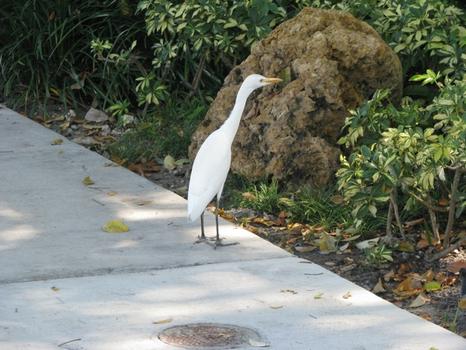 of