Inside the Albany Rumor Mill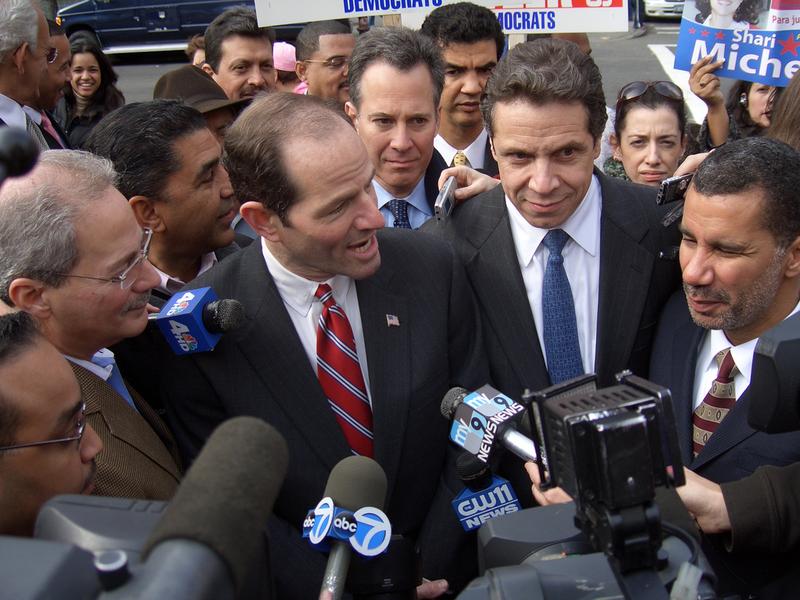 Welcome to Politics Bites, where every afternoon at It's A Free Country we bring you the unmissable quotes from political conversations on WNYC. On today's Brian Lehrer Show, Columbia Journalism Review staff writer Clint Hendler and Gawker columnist John Cook discussed their FOIA requests for correspondence between reporters and Governor Paterson's press secretaries and what they reveal, and Liz Benjamin, host of Capital Tonight, talked about having her own emails exposed.
It's not quite WikiLeaks, but it'll do for Albany.
For a few days in January earlier this year, there was a rumor among journalists and political chatterers that The New York Times was working on an especially damaging piece about Governor David Paterson's personal life. Reporters could only speculate about what sort of revelation the Times had up its sleeve, but the leak made enough noise that even the Associated Press ran a story that hyped the purported release of damaging information.
Then, of course, that rumor turned out to be false. The Times didn't have any such story about Governor Paterson, and the AP wound up running a story about nothing.
Clint Hendler and John Cook recently got their hands on the flutter of e-mail correspondence between the press and Paterson's camp that took place while the scandalous story was still expected to drop. While there's no bombshell here, Cook said that the emails do illustrate some interesting facts about how journalism happens in the information age. 
The AP felt an enormous amount of pressure to run a story. [AP Capitol Editor Michael Gormley] said he spent ten hours on Super Bowl Sunday and determined that it was not true, but that day Business Insider, which is a blog, ran an item sourced to one anonymous person saying that the story was coming out tomorrow in The New York Times and the governor was going to resign. That story, just from Business Insider, sparked this firestorm such that the AP, the most serious journalism institution in the nation, felt this enormous pressure to essentially launder a phantom rumor.
Confused? That's alright. According to Hendler, this story about a non-story is just plain weird.
The word that comes to mind is bizarre. [Gormley's] was an extremely difficult choice, and it raises some very difficult questions about what you do when a rumor which nobody knows the substance beneath it is actually beginning to affect state government.
One little rumor packs a big political punch, and even the implication of misconduct on Paterson's part places the governor and his agenda in a precarious spot. The question, then, is whether it's responsible for journalists to act on unsubstantiated information and risk jumping the gun. Liz Benjamin, who's had a lot of experience covering Paterson and was one of the people who's correspondence was exposed, didn't feel bad about running with it.
With all due respect [to Cook and Hendler], you weren't there and you haven't covered Paterson, which is an incredibly frustrating to do…When there are rumors about a guy's conduct when his personal life is already in question, I think they're fair game.
Benjamin was referring to Paterson's previous infidelity, which he made public almost immediately after taking office. Precedent, according to her, dictates that reporters can't afford to ignore any further Paterson rumors.
That's one of the products of having a 24-hour news cycle: every minute reporters risk being late on a story. Hendler said that what's most telling about this non-story is how easy it can be for them to go off the rails in the rush.
Albany has a hyperactive press corps and there's the unique situation of the Daily News and the Post being right in the middle of it, but it's not just Albany. These questions are going to be cropping up again all around the country as we move more and more toward digital dissemination of news, so it's worth taking a look at the period of time and seeing what we can learn from it.
» Listen to the entire conversation on The Brian Lehrer Show.