Episode #2981
Small Ensembles, Unusual Groupings
Friday, December 03, 2010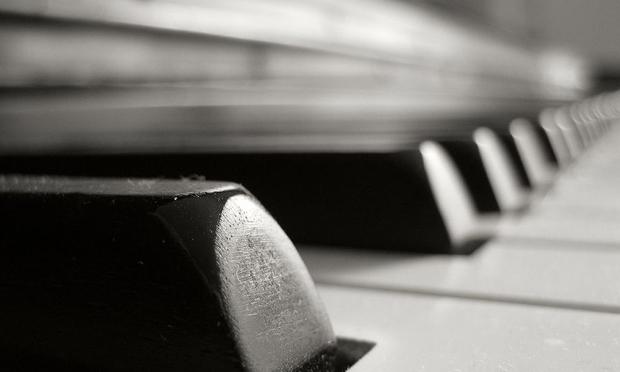 (Flickr: wenzday01)
Sample a few works for small ensemble on this New Sounds, including works for toy piano, multiple pianos and percussion, a piece for gamelan, and something for cello and electronics.  From Phyllis Chen, hear a work for toy piano and CD, along with works for multiple pianos - 6 to be exact - from Piano Circus, featuring drummer and phenom, Bill Bruford.  There's also a piece for cello and electronics by Karen Tanaka, which takes its name from the biblical "Song of Songs," as performed by Madeleine Shapiro.  Plus, a new chamber work from guitarist Wall Matthews, music from Gamelan Son of Lion and more.
PROGRAM #2981, A Motley Crew of Acoustic and Electric Pieces (First aired on Thurs. 9-17-09)
ARTIST(S)

RECORDING

CUT(S)

SOURCE

Wall Matthews, Rusty Clark

Air Over Water

Sleazy Sue [4:32]

Zen Gardens Music 002 www.zengardensmusic.com

Madeleine Shapiro

Electricity – Works for cello and electronics

Karen Tanaka: Song of Songs [8:20]

Troy 726
www.albanyrecords.com

Piano Circus feat. Bill Bruford

Skin and Wire

Colin Riley: Pale Corridor [6:39] Ebb Cast [9:47]

Summerfold Records BBSF 023 www.billbruford.com

Phyllis Chen

UnCaged Toy Piano

Stephen Montague: Mirabella a tarantella [2:59] Andrian Pertout: Expociones for toy piano and CD [6:58]

Concert Artists Guild 104 www.concertartists.org
www.phyllischen.net

Gamelan Son of Lion

Sonogram

Naked We Stand [5:58]

Innova 718
www.innova.mu

Listen to some American tales on this New Sounds program.  We'll hear the mesmerizing 11-minute reflection, "Another Day In America" as delivered through Fenway Bergamot, Laurie Anderson's wise and witty "Voice of Authority" alter-ego and more of her musical and lyrical medititations on America in the 21st century, from her recent "Homeland."  Also, Jerry Granelli's "Twenty Questions for an Outlaw" uses the persona of Billy the Kid, and is something like an "audio movie or play," with text by actor/playwright/singer Rinde Eckert.  We'll hear their blend of ambient jazz and spoken word, and much more.